Characteristics of flanged connections in industrial installations
Każda instalacja przemysłowa wymaga trwałych i precyzyjnych połączeń jej poszczególnych części. Szczelność i bezpieczeństwo sieci zapewniają połączenia kołnierzowe. Umożliwiają one także szybki demontaż konstrukcji w przypadku nagłej usterki lub rozbudowę sieci.
Czym są połączenia kołnierzowe i gdzie się je stosuje?
Połączenia kołnierzowe składają się z:
dwóch przeciwległych, osiowo-symetrycznych kołnierzy stalowych,
uszczelki, zamontowanej pomiędzy kołnierzami,
co najmniej czterech śrub z nakrętkami.
Połączenia kołnierzowe to łączenia mechaniczne wykorzystywane w instalacjach przemysłowych, m.in.:
naftowych,
gazowych,
kanalizacyjnych,
wodociągowych,
petrochemicznych.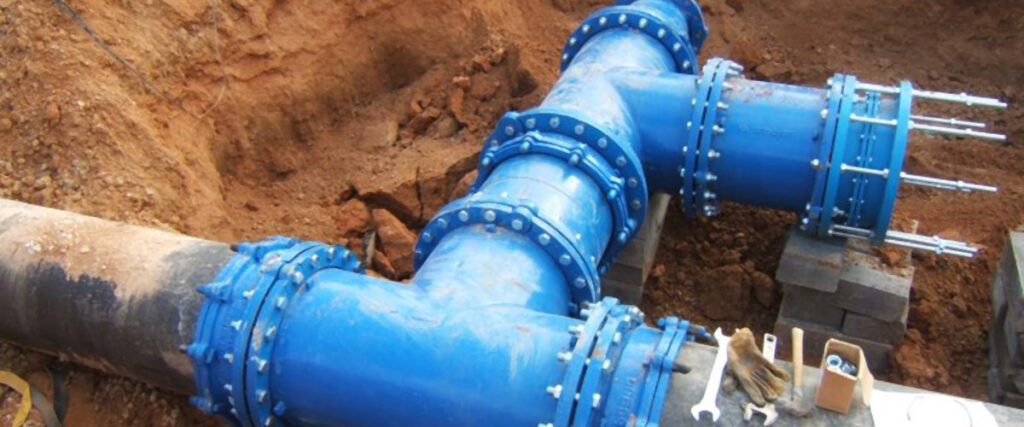 Normy, według których wykonywane są kołnierze
Każdy z tych sektorów stawia inne wymagania techniczne. Wszelkie parametry złączeń kołnierzowych są twardo określone przez odpowiednie normy. Wyróżniamy:
| | | |
| --- | --- | --- |
| TYP NORMY | OZNACZENIE | ZGODNOŚĆ Z NORMĄ: |
| Europejska | PN | EN 1092-1 |
| Amerykańska | ASA | ASME (ANSI) |
Zalety połączeń kołnierzowych
Szczelność – stalowe kołnierze połączone są ze sobą za pomocą uszczelki. Wszystkie elementy są godne z europejskimi i polskimi normami, dlatego zapewniają długotrwałość konstrukcji i bezawaryjną pracę całego systemu.
Stabilność – zapewniona jest dzięki stalowej konstrukcji umocnionej gumową uszczelką.
Rozłączność konstrukcji – kołnierze połączone za pomocą śrub mogą być łatwo zdemontowane w przypadku rozbudowy lub awarii.
Rodzaje materiałów
Złącza kołnierzowe wykonywane są ze stali:
węglowej, czyli stali niestopowej – charakteryzującej się giętkością, a zarazem wytrzymałością, bez odkształceń i pęknięć.
nierdzewnej – charakteryzującej się odpornością na korozje i ścieranie.
Assembly of flange connections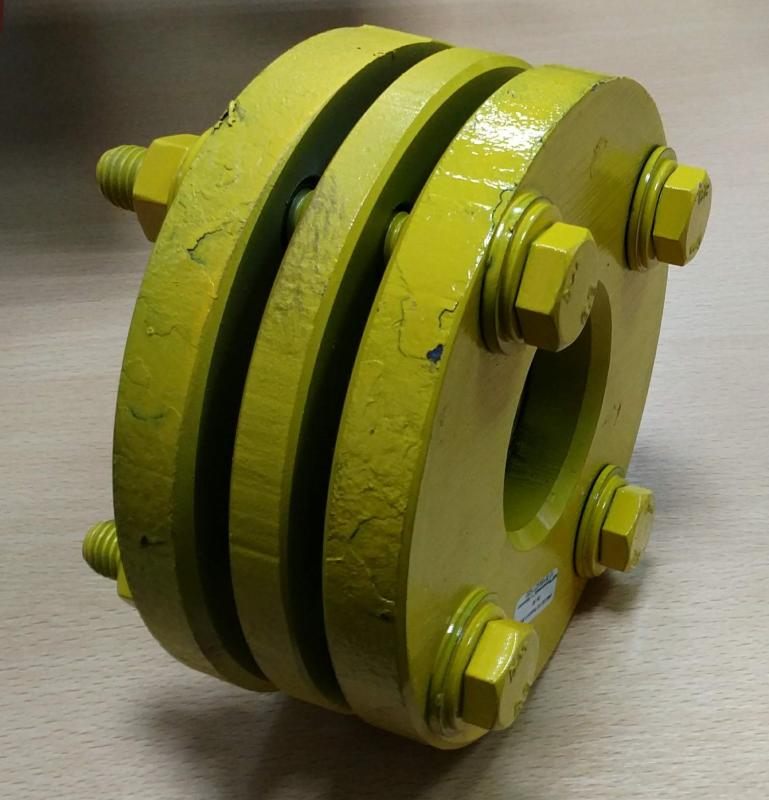 Przy wykonywaniu prac dotyczących montażu, demontażu i nadzoru połączeń kołnierzowych wymagane są specjalistyczne umiejętności i właściwe uprawnienia. Można je nabyć na specjalistycznych szkoleniach, które kończą się egzaminem UDT.
Certyfikat TÜV uprawnia do wykonywania i nadzorowania połączeń kołnierzowych. Ważny jest przez okres 5 lat i obowiązuje na terenie Polski i innych krajów europejskich.  
Questions and Answers
Gdzie używane są połączenia kołnierzowe?

Połączenia kołnierzowe zastosowane są w instalacjach naftowych, gazowych, wodno-kanalizacyjnych czy petrochemicznych. Stosuje się je w hydraulice siłowej, przemysłowej czy domowej oraz w instalacjach pomp ciepła.
Co znaczy liczba przy PN 16?

Cyfra przy symbolu PN oznacza klasę ciśnienia nominalnego danego kołnierza.