Freight and passenger cranes
Nasza firma ERGON prowadzi kurs mający na celu przygotować kursanta do uzyskania uprawnień w celu podjęcia pracy z dźwigiem towarowo–osobowym oraz szpitalnym. Szkolenie skierowane jest dla osób, które potrafią i/lub chcą wykonywać pracę zazwyczaj samemu i podchodzą z pełną odpowiedzialnością do zleconych zadań.
Rodzaje dźwigów jakie występują
Występuje kilka rodzajów tych dźwigów, a są nimi:
dźwig szpitalny,
dźwig osobowy,
dźwig towarowy,
dźwig towarowo-osobowy,
dźwig budowlany.
Na naszym kursie dowiesz się wszystkiego odnośnie dźwigu towarowo-osobowego i szpitalnego.
Dźwig szpitalny
Windy szpitalne należą do tych szczególnie zaawansowanych, dźwigi te zostały przystosowane do pracy w bardzo wymagających warunkach. Ważna kwestią jest odpowiedni wymiar kabiny, która musi pomieścić personel oraz łóżka szpitalne, wózki dla osób niepełnosprawnych i aparatury. Wymiary jakie zazwyczaj posiadają takie windy szpitalne wynoszą 1400 mm szerokości, 2400 mm głębokości oraz 1200 mm szerokości drzwi. Wszystko jest tak skonstruowane, aby pomieścić jak największą liczbę osób i rzeczy.
Windy szpitalne muszą być wyposażone w specjalne funkcje. Do jednej z tych funkcji zaliczamy ,,jazdę szpitalną'', w tym przypadku blokowana jest możliwość zatrzymania windy dla innych osób. Taki tryb dźwigu szpitalnego wykorzystujemy w sytuacjach pilnego przetransportowania pacjenta. Warto zaznaczyć, że windy szpitalne powinny posiadać możliwość, która blokuje ich użycie dla osób postronnych.
Każdy dźwig szpitalny musi też zatrzymywać się na poziomie równym podłodze, aby osoby miały umożliwione bezproblemowe wyjście z kabiny. Dotyczy to głównie łóżek szpitalnych oraz osób poruszających się na wózkach inwalidzkich.
Co zyskuje się po naszym kursie?
Dzięki naszym szkoleniom, każdy uczestnik dostaje możliwość zdania pozytywnie egzaminu UDT w celu uzyskania potrzebnych kwalifikacji. Dzięki nim możemy pracować z dźwigami towarowo-osobowymi sterowanymi wewnątrz oraz dźwigami szpitalnymi.
Ile czasu ważne są uprawnienia do obsługi dźwigu towarowo-osobowego?
Po odbyciu kursu i zaliczeniu egzaminu UDT osoba otrzymuje kwalifikacje zawodowe, ważne przez 10 lat od momentu pozytywnego wyniku egzaminu. Jeśli chcemy przedłużyć ważność kwalifikacji, należy złożyć wniosek do jednostki UDT, nie później niż 3 miesiące przed ich upływem ważności. Aby wniosek został rozpatrzony pozytywnie należy zawrzeć w nim, że przez okres ostatnich 5 lat wykonywaliśmy przez co najmniej 3 lata, prace na stanowisku operatora wind i dźwigów.
Kto może pracować z dźwigami towarowo-osobowymi i szpitalnymi?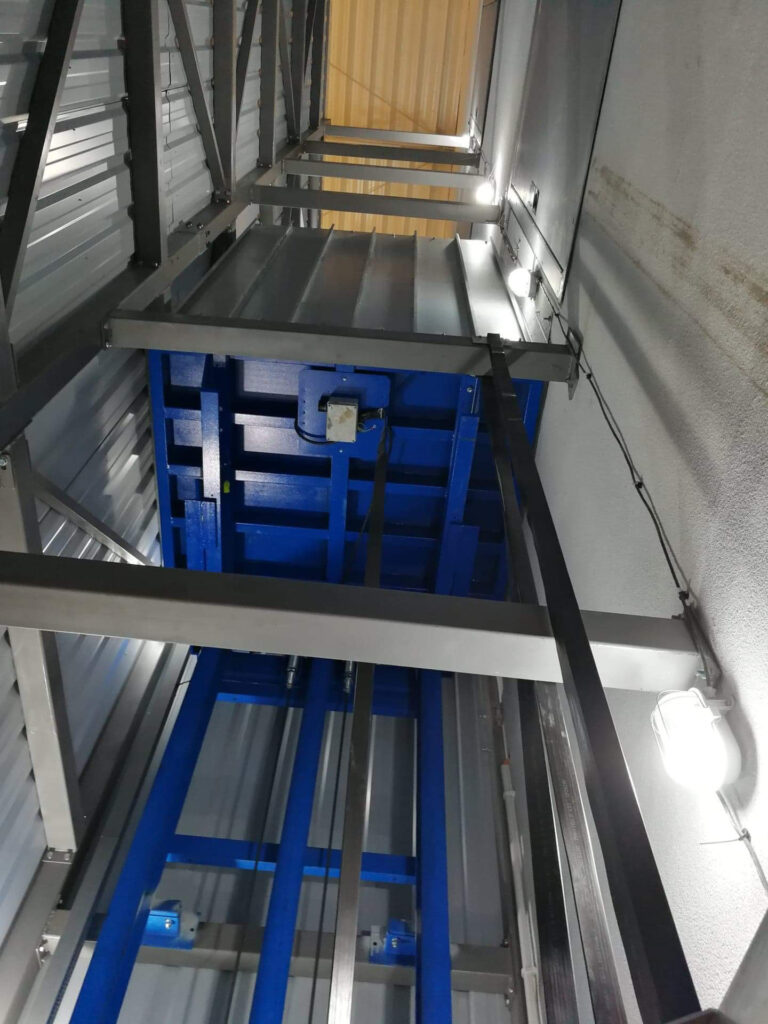 Takiej pracy podjąć się mogą osoby mające uprawnienia, które uzyskały poprzez zaliczenie egzaminu Urzędu Dozoru Technicznego. Pamiętajmy, że osoba obsługująca windy jest odpowiedzialna za bezpieczną i bezproblemową eksploatacje dźwigu. Jeśli będziemy chcieli podjąć się pracy związanej z eksploatacją wind należy wiedzieć, że pracodawca musi być pewny, iż jego przyszły pracownik posiada wiedzę, jest odpowiedzialny oraz ma kompetencje do wykonywania tego rodzaju zadań.
Warunki uczestnictwa w kursie
ukończenie 18 roku życia,
nieposiadanie przeciwwskazań lekarskich,
posiadanie wykształcenia minimum podstawowego,
są gotowe do takiej pracy.
Dlaczego warto przystąpić do kursu u nas?
Nasz kurs na dźwigi towarowo-osobowe z wewnętrznym sterowaniem oraz szpitalne prowadzony jest przez wykwalifikowanych fachowców. Nasi wykładowcy posiadają niezbędne kwalifikacje zawodowe oraz uprawnienia do przeprowadzania szkoleń UDT, Każdy kursant jest odpowiednio przygotowywany z zakresu wiedzy teoretycznej, a następnie praktycznej pod okiem naszych specjalistów. Jest to dla nas bardzo ważne, by każdy uczestnik kursu był gotowy do zdania egzaminu i zdobycia kwalifikacji zawodowych.
Nasze kursy z zakresu wiedzy teoretycznej przeprowadzamy stacjonarnie oraz online.
Inne nasze kursy
Prowadzimy szkolenia również na:
forklift trucks,
cranes,
telescopic handlers.
Jeśli chcesz dowiedzieć się więcej, contact us telefonicznie.
Questions and Answers
Kto może podjąć się pracy z dźwigami szpitalnymi i towarowo-osobowymi?

Podjąć się wykonywania pracy z tymi dźwigami mogą osoby, które zdobędą UDT qualifications poprzez zaliczenie egzaminu państwowego.
Przez jaki okres czasu ważne jest uprawnienie do obsługi dźwigu towarowo-osobowego?

Okres czasu przez jaki można wykonywać prace z owym dźwigiem wynosi 10 lat od momentu uzyskania uprawnień.
More information: