Warehouse stacker cranes - UDT course
Serdecznie zapraszamy na szkolenie UDT z obsługi układnic magazynowych. Układnice magazynowe to jedno z urządzeń, znajdujących najlepsze zastosowanie w procesie automatyzacji prac magazynowych. Stanowią one coraz popularniejszą opcję w firmach, które chcą unowocześnić i zwiększyć wydajność swoich magazynów oraz wykonywanych w nich procesów składowania i transportowania ładunków. Oferujemy profesjonalne szkolenia z obsługi tych urządzeń.
Szkolenie – przebieg i cele
Szkolenie z obsługi układnic magazynowych to kurs przeznaczony dla pracowników magazynów, którzy chcą nauczyć się prawidłowo korzystać z urządzeń do składowania i transportowania towarów. Podczas szkolenia uczestnicy poznają zasady bezpiecznej obsługi układnic, dowiedzą się jakie są rodzaje układnic i jakie mają zastosowanie, a także jak przygotować układnicę do pracy i jak ją konserwować. Ponadto, uczestnicy szkolenia zapoznają się z zasadami przeprowadzania ruchu w magazynie oraz z przepisami dotyczącymi pracy na wysokości. Szkolenie z obsługi układnic magazynowych jest szczególnie ważne dla pracowników, którzy codziennie korzystają z tych urządzeń, ponieważ pozwala im na bezpieczną i efektywną pracę, a także na uniknięcie ewentualnych wypadków związanych z niewłaściwym użytkowaniem układnic.
Czym jest układnica magazynowa i do czego służy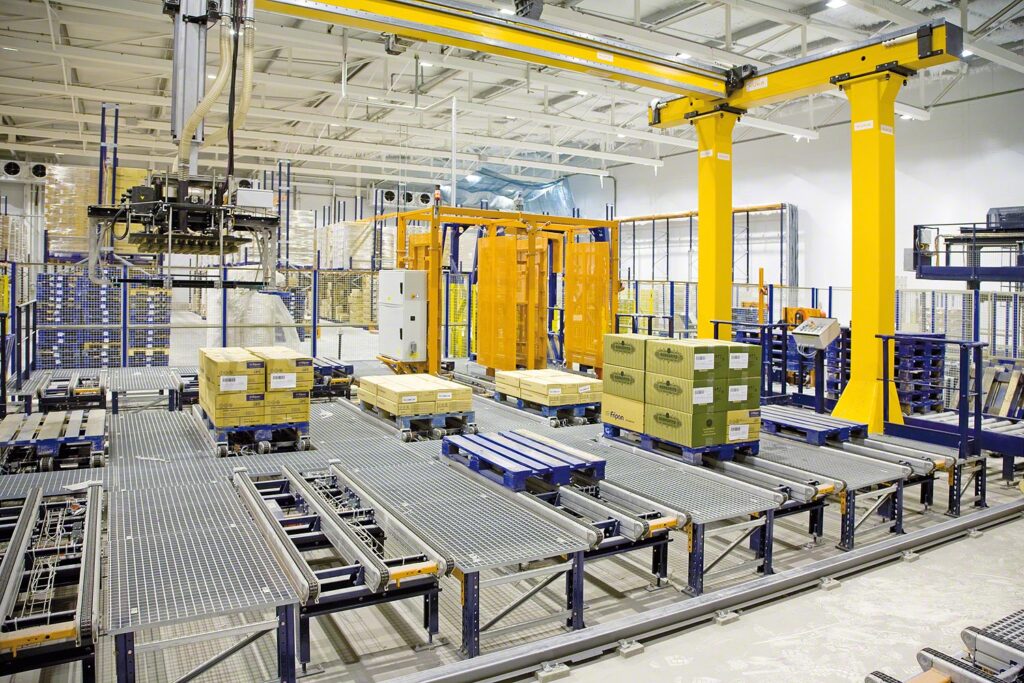 Układnice magazynowe służą przede wszystkim ułatwieniu i usprawnieniu automatycznego procesu rozkładania ładunków w magazynach przemysłowych. Urządzenia te poruszają się korytarzami wzdłuż regałów znacznie szybciej niż sprzęt wymagający kierowania przez ludzi. Proces zarówno załadunku, jak i rozładunku przebiega dzięki temu znacznie sprawniej, co optymalizuje pracę w magazynie. Układnice posiadają specjalny mikroprocesor, który odpowiada za ich sterowanie. Ich praca polega więc głównie na zbieraniu materiałów z tak zwanego przenośnika wejściowego i późniejszym umieszczaniu ich na wyznaczonym regale. Działa to również i w drugą stronę – z regały zabierają ładunek i umieszczają go na przenośniku wyjściowym.
System WMS
WMS – czyli z angielskiego warehouse management system – to komputerowe oprogramowanie odpowiadające za pracę układnic. To on zawiaduje ich mikroprocesorem i odpowiada za monitorowanie rozmieszczania ładunków.
Tryby pracy układnic
Wyróżnia się trzy tryby, w których działają układnice:
ręczny – sterowaniem zajmuje się operator, najczęściej w trakcie prac serwisowych,
półautomatyczny – operator wprowadza dane do komputera,
automatyczny – odpowiednio zaprogramowany komputer sam steruje układnicą.
Podział układnic magazynowych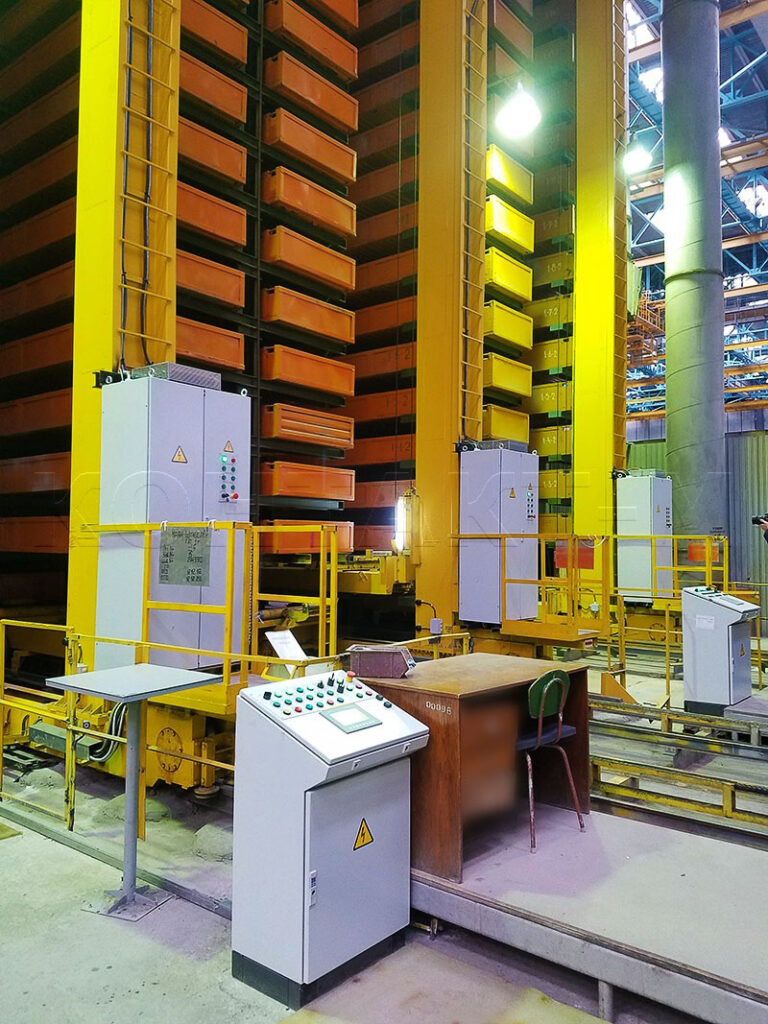 Układnice można podzielić pod kilkoma względami.
Konstrukcja:
suwnicowe,
podwieszane ze specjalną obrotnicą,
jednokolumnowe,
dwukolumnowe.
Mechanizm chwytający:
widły,
chwytak,
przenośnik.
Specyfikacji technicznych, do których należą:
udźwig,
maksymalna wysokość,
prędkość jazdy układnicy,
prędkość przyspieszenia ruchów roboczych,
prędkość podnoszenia oraz opuszczania,
prędkość wysuwu i powrotu,
maksymalne wymiary ładunku.
Zalety układnic magazynowych:
automatyzacja całego procesu transportu ładunku,
stan magazynu pod ciągłą kontrolą,
wyeliminowanie niedoskonałości czynnika ludzkiego,
możliwość uzgodnienia czynników takich jak temperatura,
zoptymalizowanie pracy całego magazynu,
większe bezpieczeństwo pracy,
łatwa obsługa i serwis.
Układnice optymalizują pracę magazynową, ułatwiając ją w takich aspektach, jak przenoszenie ładunku na duże wysokości, skrócenie czasu transportu, czy przenoszenie ładunków o większych rozmiarach.
Questions and Answers
Do czego służą układnice magazynowe?

To rodzaj automatycznie działających urządzeń, których zadaniem jest transportowanie ładunków na wyznaczone regały lub z regałów na odpowiednie miejsca.
Dlaczego warto korzystać z układnic na magazynach?

Układnice magazynowe optymalizują i usprawniają prace załadunkowe w halach magazynowych, a także polepszają jej bezpieczeństwo.
More information: