Skyjack licence training - for operators and maintainers
Do urządzeń Skyjack zaliczamy podesty i podnośniki, zwłaszcza nożycowe. Składają się z podwozia na kołach, wysięgnika, którego składanie i rozkładanie przypomina pracę nożyc oraz platformy, na której przemieszcza się ludzi.
Typy podestów i zastosowanie
Podest nożycowy (z angielskiego – scissor lift) może mieć różne typy podnośników: przegubowy lub mieszany, teleskopowy i przegubowo – teleskopowy. Maszyny te mogą posiadać napęd elektryczny, spalinowy lub hybrydowy. Urządzenia te można używać przy pracach zewnętrznych, jak i wewnętrznych. Ze względu na swoją budowę nadają również do użytku w mniejszych pomieszczeniach oraz do miejsc trudno dostępnych.
Podnośnik koszowy (z angielskiego – boom lift) jest rodzajem podestu ruchomego samojezdnego. Zarówno wysięgnik, jak i platforma robocza są zamontowane jako stałe elementy samochodu ciężarowego. Modele różnią się od siebie możliwą liczbą osób na platformie oraz maksymalnym udźwigiem. Urządzenia te mogą być używane do montażu konstrukcji stalowych, prac na dachu, przy elewacji budynków, do czyszczenia szyb, montażu reklam, instalacji i napraw oświetlenia, jak również do pielęgnacji zieleni.
Training for operators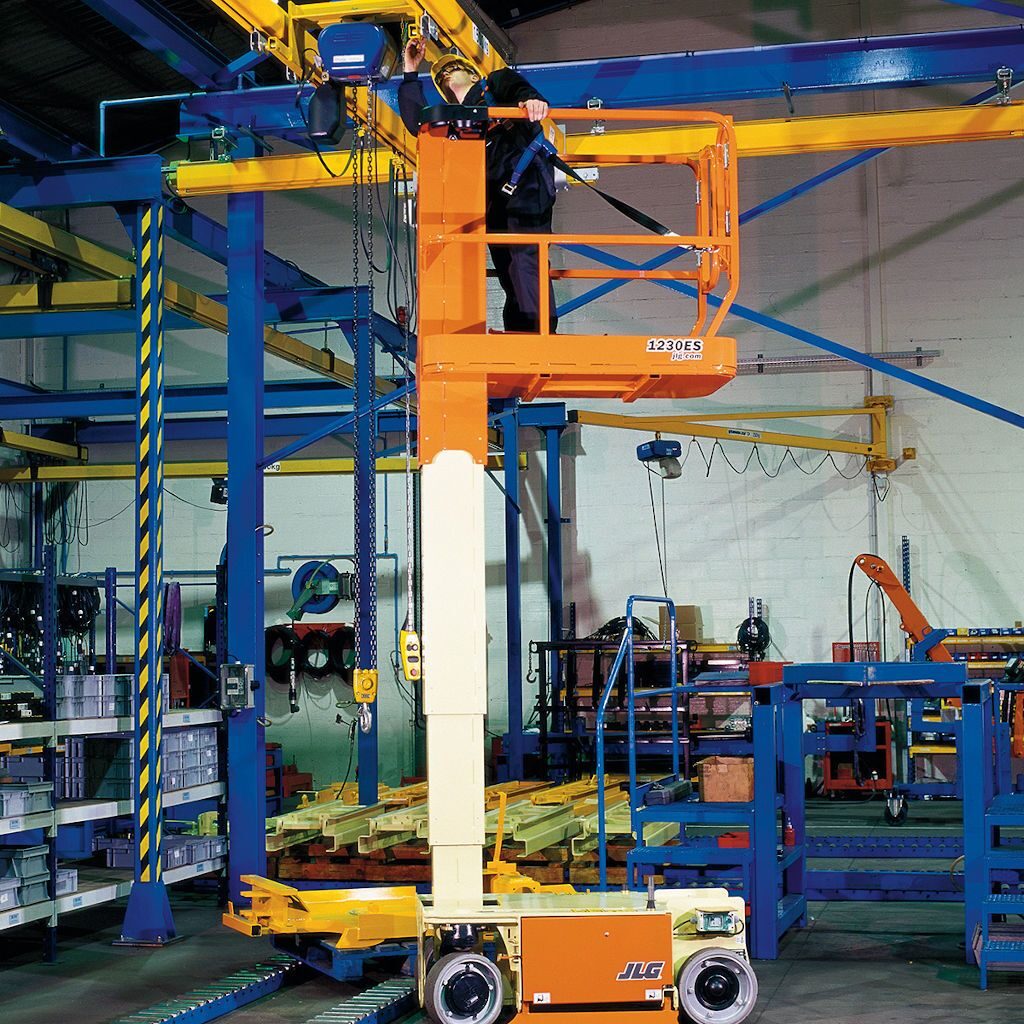 Kursy składają się z części teoretycznej i praktycznej. Poznasz wiele niezbędnych zagadnień w zakresie:
budowy i działania każdego elementu podnośnika i podestu,
zasad BHP związanych z pracą na lądzie oraz morzu,
wszystko na temat eksploatacji i konserwacji podnośników.
Poznasz także praktykę – wiedzę zdobytą podczas szkolenia teoretycznego, wykorzystasz w praktyce, ćwicząc obsługę podnośników.
Szkolenia kończą się egzaminem UDT, po którym otrzymuje się certyfikat uprawniający do obsługi wybranej maszyny. Dokument jest honorowany w wybranych krajach Unii Europejskiej, a uprawnienia są ważne przez 5 lat od daty wystawienia.
Możliwości zatrudnienia
Zarówno w Polsce, jak i za granicą, specjaliści posiadający uprawnienia do pracy z podestami i podnośnikami są poszukiwani na rynku pracy. Wszechstronne użycie tych maszyn do wielu prac, powoduje wzrost zapotrzebowania osób do prac konserwacyjnych, budowlanych czy instalacyjnych.
Training for maintenance workers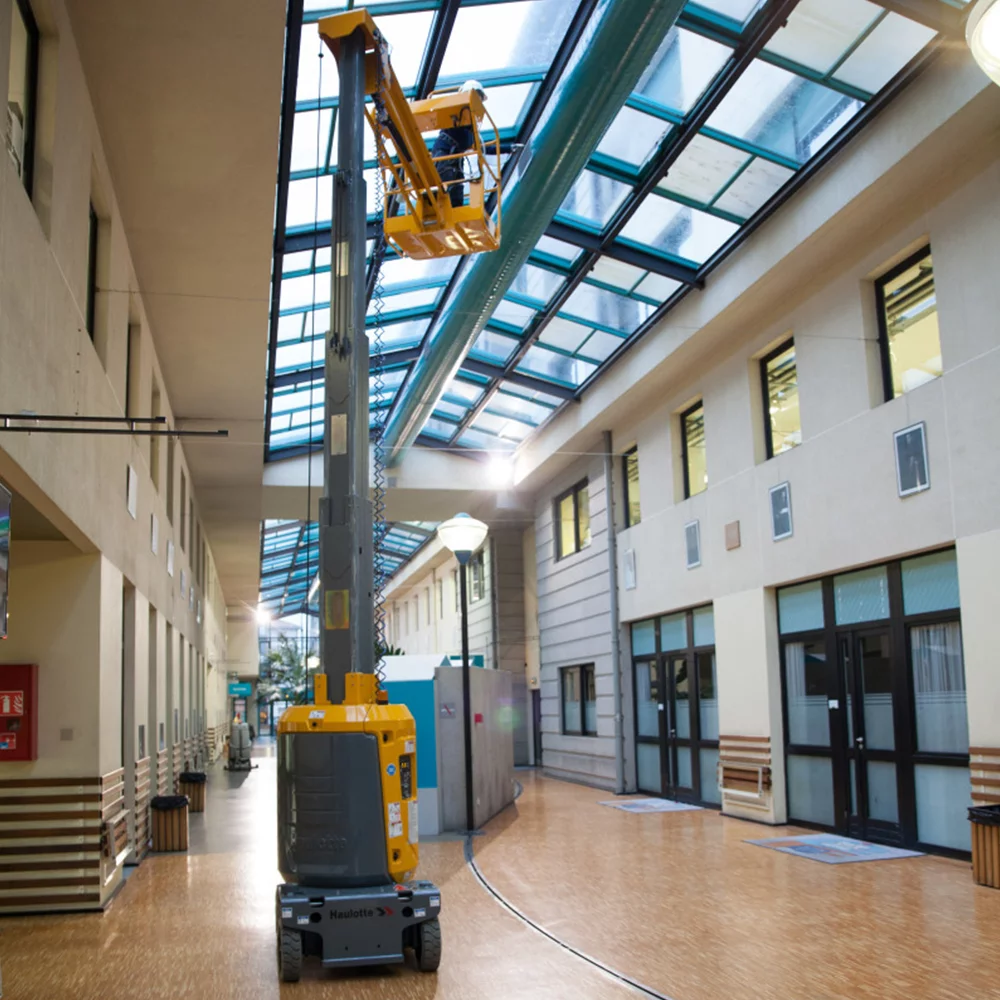 Jak w przypadku kursu dla operatora, konserwator również musi przejść szkolenie teoretyczne i praktyczne, które będzie zakończone egzaminem zdawanym przed komisją UDT. Pozytywne zaliczenie gwarantuje zdobycie uprawnień do pracy konserwatora.
Course flow:
wszystko, co musisz wiedzieć o dozorze technicznym,
przepisy dla konserwatorów,
omówienie instrukcji obsługi urządzenia,
budowa, rodzaje i działanie podestów lub podnośników,
poznasz obowiązki oraz prawa konserwatora,
health and safety regulations,
jak radzić sobie z awariami,
poznanie części elektrycznej i mechanicznej oraz hydraulicznej,
jak utrzymać urządzenie w dobrym stanie.
Uprawnienia ważne są 5 lat od daty ich wystawienia. Główną filię szkoleniową mamy we Warszawie, natomiast dodatkowo posiadamy opcję organizacji szkoleń w miejscu dopasowanym do Twoich potrzeb, również za granicą. Szkolimy osoby indywidualne oraz grupy pracownicze z firm.
Oprócz szkoleń, oferujemy również serwis. Naprawiamy oraz zrobimy przegląd każdego rodzaju podestu i podnośnika, a w razie potrzeby wymienimy wadliwe elementy. Dodatkowo polepszymy ich stan przez konserwację.
Masz pytania? Zapraszamy do kontaktu.
Questions and Answers
Czym są urządzenia Skyjack?

Do maszyn Skyjack zaliczamy mobile platforms oraz podnośniki nożycowe. Aby pracować z tymi urządzeniami należy zdobyć uprawnienia, na które szkolenia oferuje ERGON.
Gdzie może pracować operator urządzeń Skyjack?

Możliwości pracy są bardzo szerokie. Urządzenia podnośnikowe Skyjack są używany na budowach, przy remontach, montażu reklam, naprawach dachów czy czyszczeniu szyb.
Czy ośrodek oferuje serwis urządzeń?

Oprócz kursów na podesty i podnośniki zarówno dla operatorów jak i konserwatorów, prowadzimy również serwis wszystkich urządzeń z naszej oferty szkoleniowej.
More information: