Welcome to welding training
Pełne szkolenie składa się z kursu teoretycznego i praktycznego. Podczas pierwszej części nasi doświadczeni instruktorzy wyjaśnią Ci wszystko, co powinieneś wiedzieć. Następnie wykorzystasz zdobytą wiedzę podczas ćwiczeń, a całość zakończy się egzaminem.
Jeśli nie jesteś pewny, jaki kurs wybrać – nie martw się, po zapoznaniu się z naszą ofertą i/lub rozmowie ze specjalistą, który objaśni wszystkie wątpliwości, będziesz w stanie wybrać odpowiednią, właściwą dla Twojej pracy.
Rodzaje kursów w naszej ofercie:
Odbywa się przy pomocy łuku elektrycznego, który tworzy się między elektrodą topliwą, a spawanym materiałem. Ta metoda jest wykorzystywana do łączenia stali niestopowej, niskostopowej oraz wysokostopowej.
Jest to spawanie łukowe elektrodą nietopliwą w osłonie gazowej. Łączenie otrzymuje się dzięki stopieniu metalu elementów, które mają być połączone oraz dodatkowego materiału w temperaturze łuku elektrycznego.
Jest to spawanie łukowe ręczne przy pomocy elektrody otulonej. Odpowiednie połączenie powstaje podczas stopienia topliwej elektrody oraz materiału spawanego w temperaturze łuku elektrycznego.
Jest to spawanie za pomocą nagrzanego płomienia i stapianie brzegów materiałów łączonych oraz dodawanego spoiwa. Płomień powstaje przy spalaniu się gazu palnego w tlenie lub powietrzu.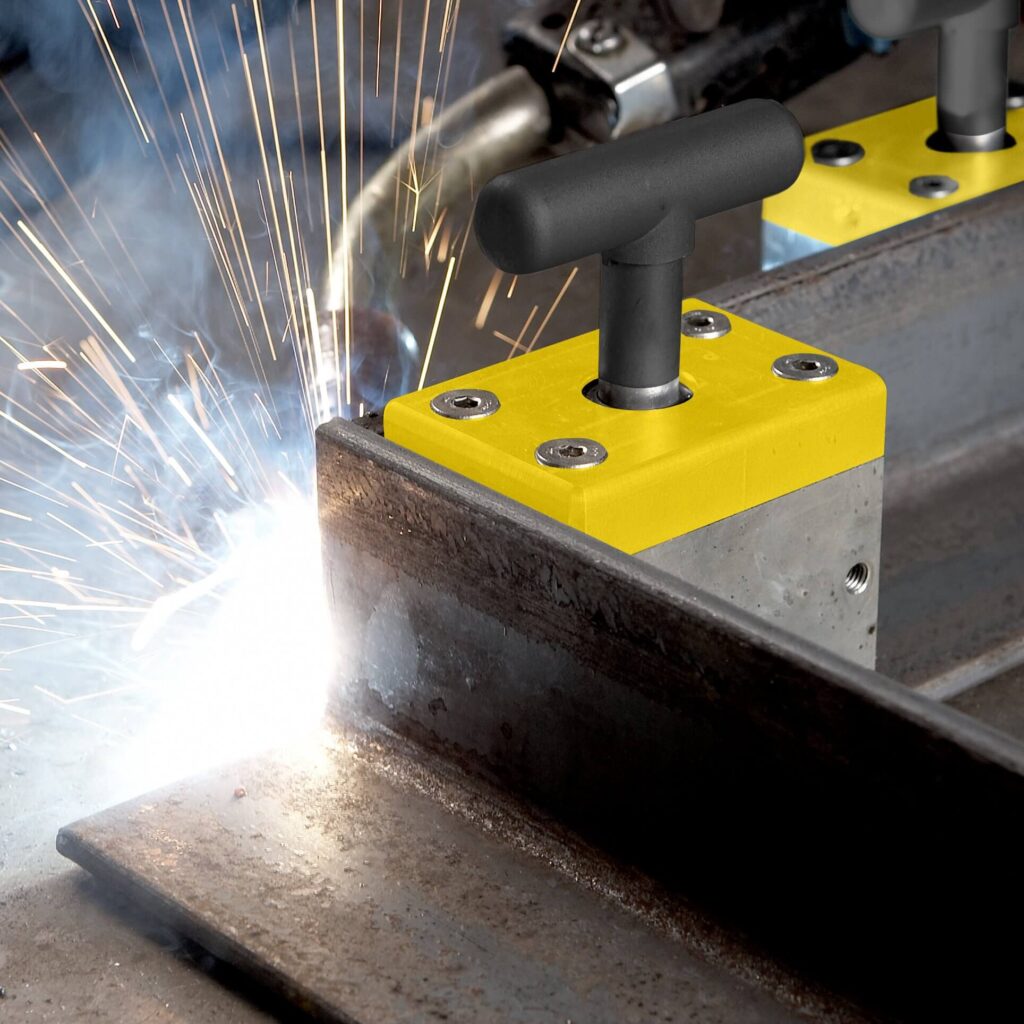 Możesz zrobić także łączone kursy i poznać tajniki więcej niż jednej metody.
Wymogi, jakie musi spełnić uczestnik szkolenia:
at least 18 years of age,
minimum basic education,
zaświadczenie lekarskie o braku przeciwwskazań do pracy na stanowisku.
Jeśli chcesz zdobyć uprawnienia spawalnicze, musisz odbyć szkolenie zakończone egzaminem.
Price kursu obejmuje szkolenie teoretyczne i praktyczne, egzamin z certyfikatem oraz książeczkę spawacza.
Dbamy o zdrowie i bezpieczeństwo naszych kursantów, dlatego każdy zostaje wyposażony w odzież i sprzęt ochronny oraz materiały szkoleniowe.
Metody spawania, a łączenie materiałów
MAG: Stosowana do wysokiej jakości łączenia wszystkich metali, które można łączyć przy użyciu spawania łukowego. Zaliczamy tu stal węglową i niskostopową, stal odporną na korozję, aluminium, miedź, nikiel oraz ich stopy. Przy tej metodzie mamy do czynienia z różnorodnością sposobu spawania, co nadaje jej uniwersalności stosowania zarówno w warunkach warsztatowych, jak i montażowych w dowolnej pozycji.
TIG: Stosowana do prawie wszystkich gatunków stali o szerokim zakresie grubości. Zaliczamy tu cienkie blachy, rury cienkościenne o małej średnicy stosowane w przemyśle rowerowym, motorniczym, lotniczym, ale też spożywczym i chemicznym. Technika szczególnie używana w miejscach, gdzie istotna jest wysoka jakość, czystość oraz wytrzymałość łączenia.
Metoda elektryczna 111: Inaczej zgrzewanie ręczne lub elektrochemiczne jest jedną z najstarszych metod spawania. Stosowana do łączenia blach, rur ze stali niskostopowe, staliwa oraz żeliwa.
Metoda gazowa 311: Stosowana do spawania blach oraz rur ze ścianami o grubości nie większej niż 6mm. Używana do instalacji rurowych, kotłów oraz w technologii ogrzewania, ciepłownictwa i wentylacji.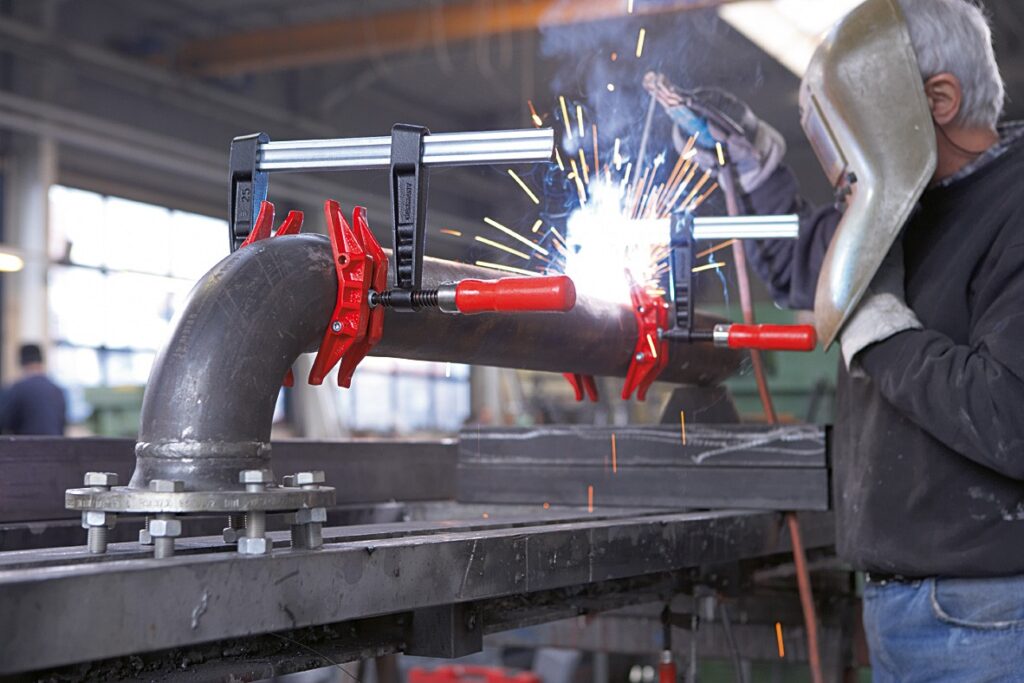 Validity of allowances
Kurs ważny jest bezterminowo, natomiast certyfikat potwierdzający kwalifikacje musi być odnawiany co 2 lata. Aby odnowić certyfikat trzeba ponownie zdać egzamin.
Co ważne, aby zachować ważność uprawnień, nie wolno mieć dłuższej jak 6 miesięcy przerwy w wykonywaniu zawodu.
Wybrałeś już odpowiednie szkolenie? A może masz dodatkowe pytania? Zapraszamy do kontaktu z nami.
Questions and Answers
Jakie kursy oferujecie?

Oferujemy: MAG, TIG, metodę elektryczną 111 oraz metodę gazową 311.
Jak długo są ważne uprawnienia?

Kurs jest ważny bezterminowo, certyfikat musi być odnawiany co dwa lata oraz jeśli przerwa w wykonywaniu zawodu była dłuższa niż sześć miesięcy.
Czy po kursie otrzymam certyfikat?

Wszystkie nasze kursy kończą się egzaminem, a po jego pozytywnym zdaniu wydajemy certyfikat.
More information: