HDS cranes - applications
HDS cranes are one of the most popular types of lifting equipment. They not only work well on construction sites, but also for handling work. We take a closer look at what they are used for.
What are HDS cranes?
HDS cranes are a special type of mobile cranes. The abbreviation HDS expands as follows hydraulic truck cranes. As you can therefore guess, these devices are mounted on vehicles. Depending on the model, HDS cranes vary in design, but the general principle remains the same. They usually consist of boom attached to vehicle and adjusted by means of special supports. They usually also have hook and model-specific hydraulic systems.
Use of HDS cranes
HDS cranes, unlike other types of lifting equipment such as tower cranes, are used for more specialised tasks. They prove themselves in industry, among others:
transport,
construction,
wood,
productive.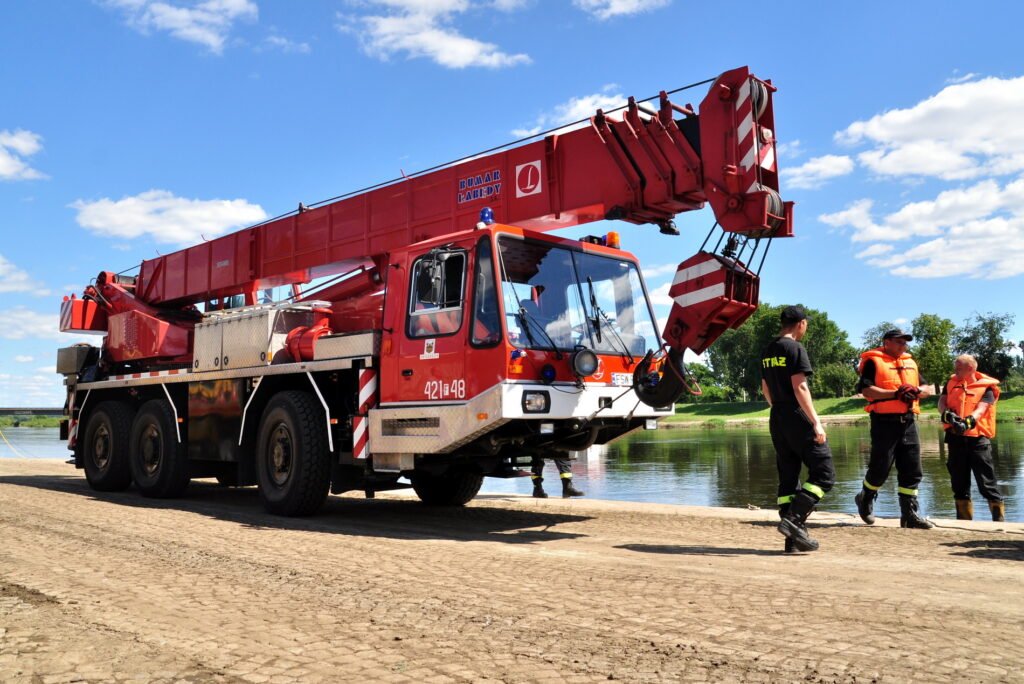 Above all, HDS cranes are ideal for transhipment workwhere the handling of bulky materials is required. They are particularly useful when the load needs to be placed on a higher level, for example. For this reason, it is very common to find them in warehouses, halls, smaller construction sites or in ports. In addition, they are also used in forests when loading wood.
Material handling by HDS cranes
One of the most important features of HDS cranes is their mobility. As a result, they can be used not only for the loading itself, but also for transport. They are helpful, especially when it comes to transporting other construction machinerybut also building materials or containers. The advantage here is their performance. One vehicle of this type can transport much more than other equipment.
Questions and Answers
What are the characteristics of HDS cranes?

HDS cranes, unlike other cranes, are primarily mobile. They are otherwise known as truck-mounted cranes because they are connected to trucks.
Where are HDS cranes used?

This type of crane has a variety of applications, depending on their type. They are most commonly used for loading in halls, warehouses and ports, but also in the timber industry.
Can HDS cranes be used in transport?

HDS cranes also perform well in transport. They are particularly useful for moving other heavy equipment or bulky materials.