Fall Protection Course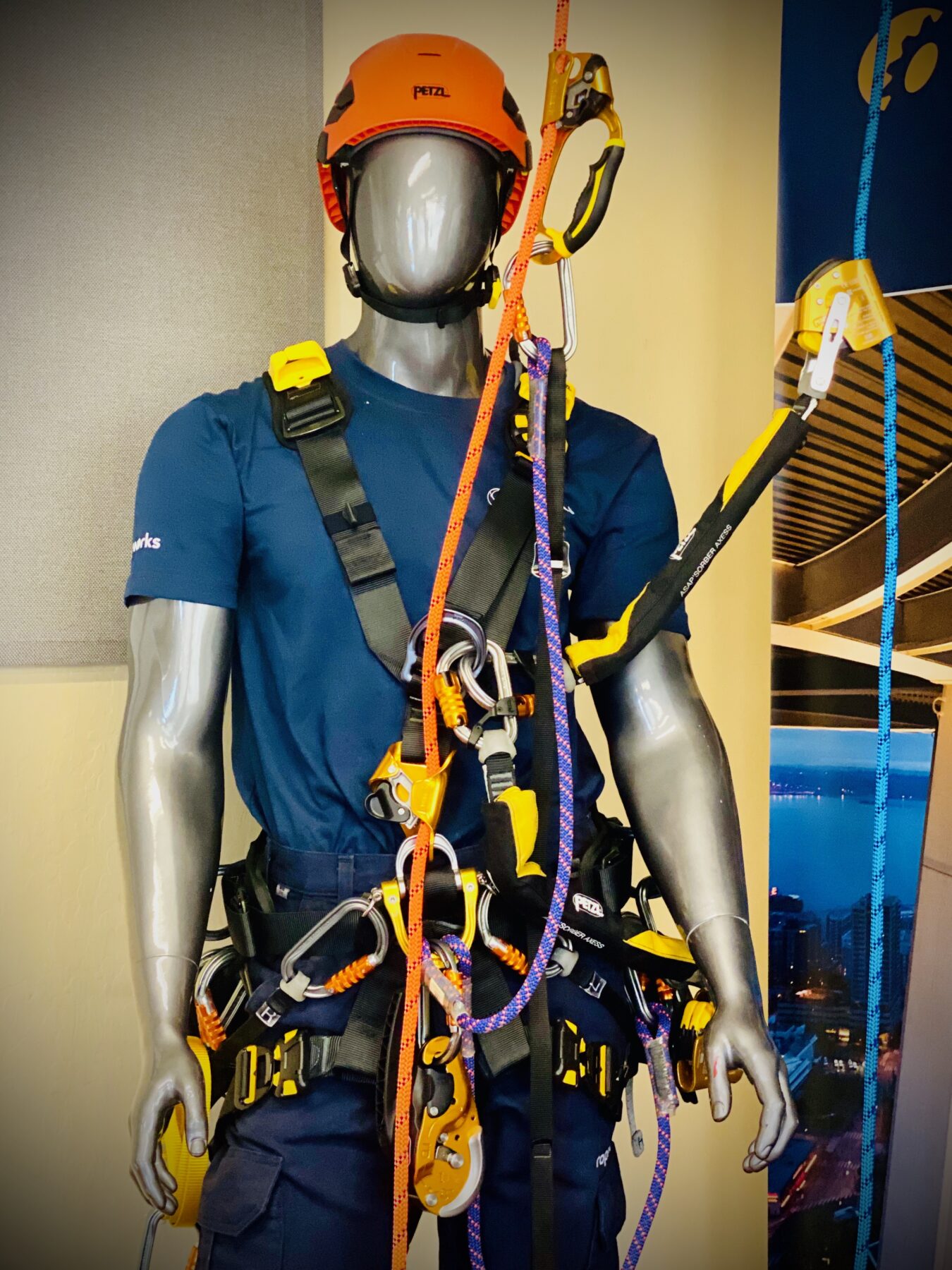 ODK ERGON invites interested parties to enrol in a course on fall protection, i.e. handling the correct use of safety harnesses. Personal protective equipment should only be used by people who have been trained to do so. The training covers theoretical and practical knowledge, the acquisition of which will enable you to work safely at height and help reduce the risk of accidents at work.
Knowledge gained during the training
During the course, you will be comprehensively prepared for the correct use of fall protection equipment and the correct keeping of equipment records. The training is divided into theoretical and practical parts.
The training programme addresses the following topics:
legal bases and regulations for work at heights,
regulations and standards for the components of personal fall protection equipment,
existing hazards and risk assessment,
characteristics and types of safety harness components,
proper selection of equipment for the type of work performed,
the most common damage to protective equipment,
proceeding in emergency situations,
filling in the usage sheet.
In the practical part:
you will learn methods of securing yourself,
you will learn how to properly adjust and use the harness,
you will learn about fall arrest systems,
you will learn how to move with the help of fixed anchors,
you will learn about the methods of evacuation from heights.
After completing the training, participants will have theoretical knowledge and practical skills needed to use various fall protection, positioning and restraining equipment. A key element of this training is the large amount of hands-on exercises.
Purpose of the course
The training offered by ERGON is designed to prepare employees to work safely at height using a safety harness. The course effectively prepares you to apply the knowledge and skills you have acquired to situations when working at height.
Prerequisites needed to start the course
The training may be attended by a person who:
is over the age of 18,
has a minimum of basic education,
holds a valid medical certificate for work at a height of more than 3 metres.
What activities are included in the work at height?
Any occupation that is performed by a worker on a surface more than 1 metre above ground level is classified as work at height. It is the employer's responsibility to provide direct supervision of this work and to guarantee safety measures such as safety harnesses. Work performed at height can include:
construction or demolition of buildings,
performing insulation or renovation of the facade,
activities carried out on the roof,
works during the construction and renovation of bridges, flyovers, etc.,
operations on silos and tanks,
cleaning and washing windows of tall buildings,
tree care and felling.
When working on all types of scaffolding, ramps, poles, high platforms or roofs, first of all, take care of your safety. Particularly dangerous works can also include works carried out on wind turbines or in vertical suspension.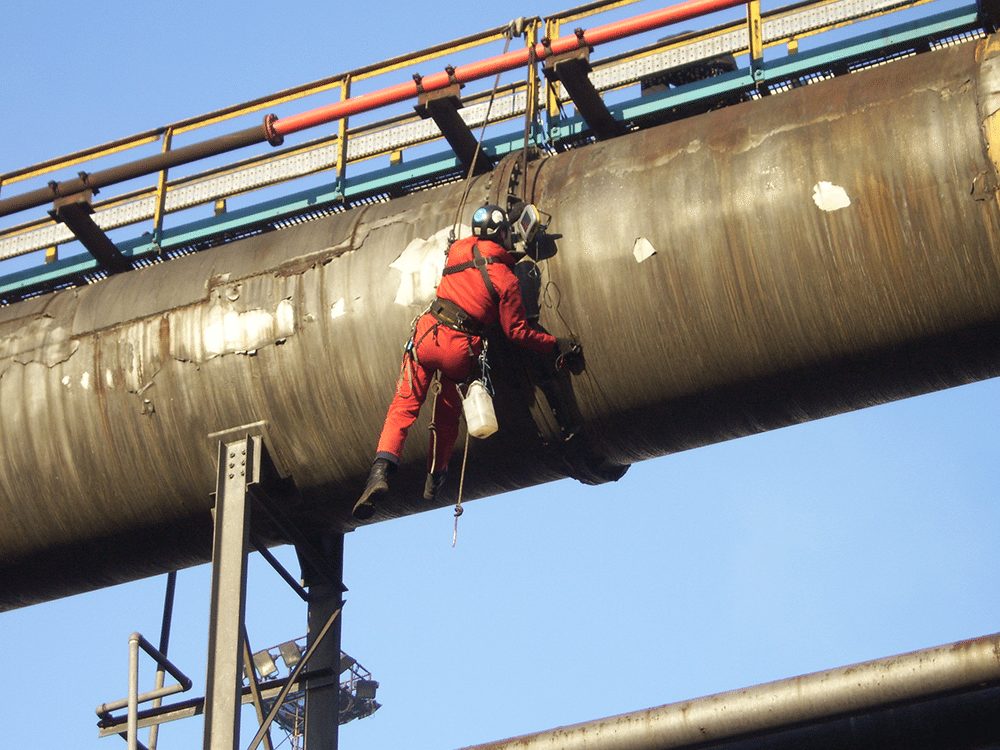 What regulations regulate the use of personal protective equipment?
Safety harness should be used according to the standards specified in the regulations:
EN 358 - Personal protective equipment for work positioning and prevention of falls from a height - Belts for work positioning and restraint and cables for work positioning. 
PN-EN 361 - Personal protective equipment against falls from a height - Safety harnesses.
EN 363 - Personal protective equipment against falls from a height. According to this standard, a safety harness is the only fall protection worn by a worker directly on himself.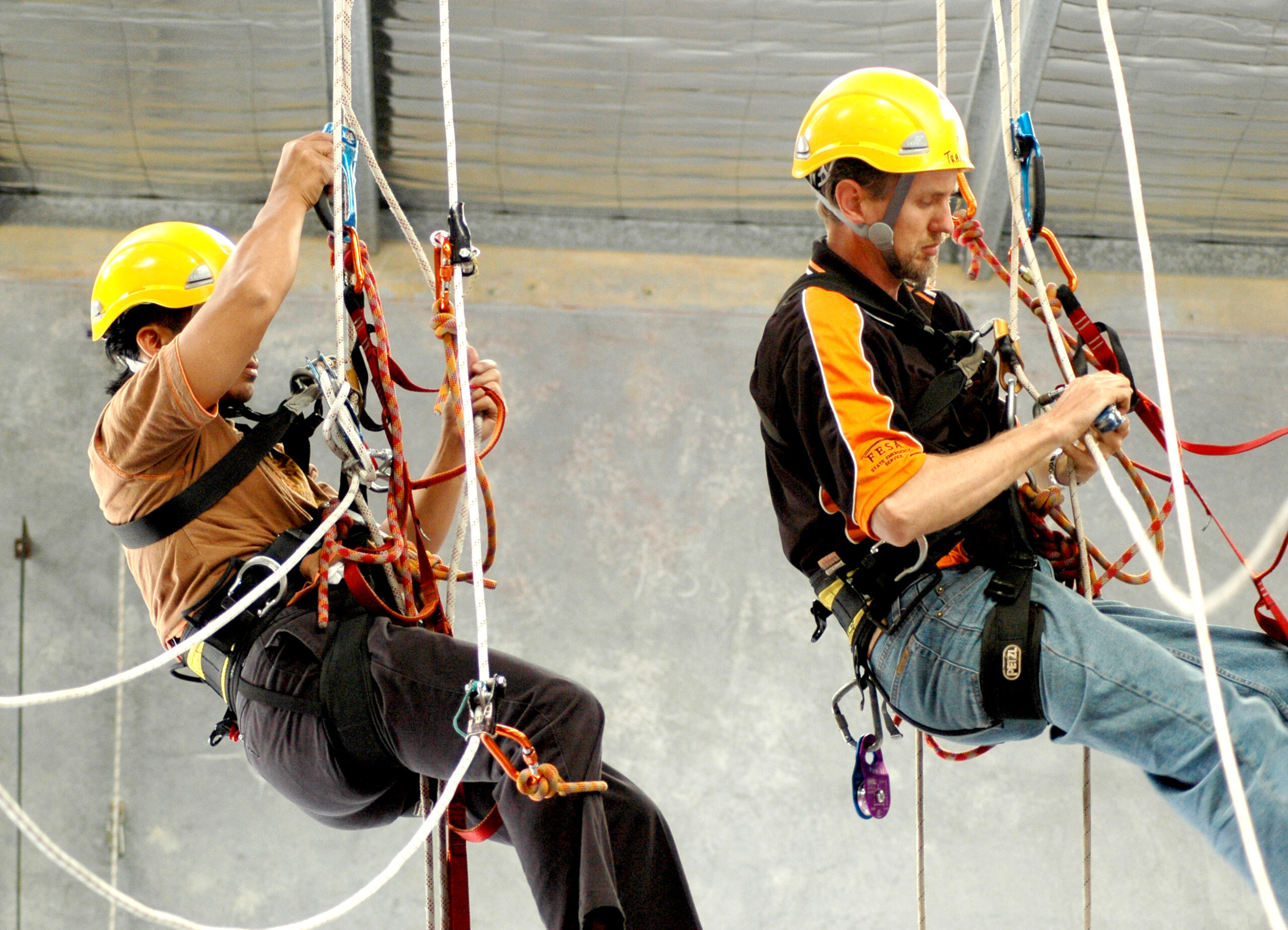 When should an employee wear a harness?
The rules for the use of safety harnesses are governed by the Regulation of the Minister of Labour and Social Policy of 26 September 1997. This regulation stipulates that harnesses must be used during so-called work at height, i.e. activities carried out on a surface at a height of at least 1 metre above ground level.
Characteristics of the safety harness
Safety harnesses used for work at height are sections of polyamide tapes connected to each other, which are properly sewn together and connected with metal buckles. They can have additional equipment, it depends on their adaptation to specific works. The more complex and professional models are equipped with a front attachment buckle at the height of the chest, which adjusts to the elements of the vertical belay.
High-altitude equipment control
As the height harness and its accessories can save lives, the condition of the safety harness should be checked regularly. Once a year, after 12 months of use, the harness must be withdrawn from use to carry out a thorough inspection of its condition.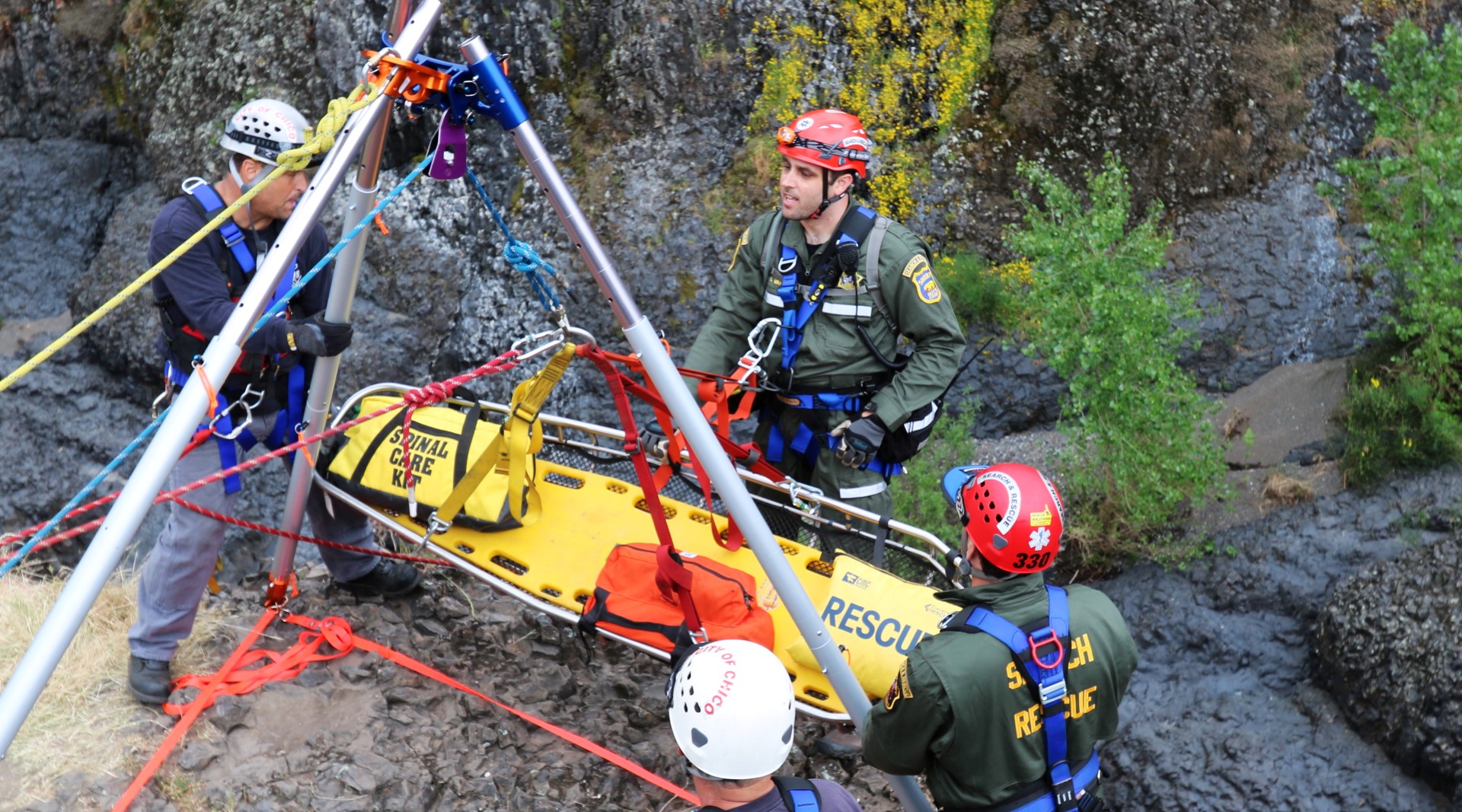 Price
Please check the price list or call us for details of prices.
Why is it worth training with ERGON?
By completing the training course we organise, you can acquire the necessary knowledge and skills in the field of particularly hazardous work. The course we offer is aimed at all companies carrying out work at height, as well as individuals who work in this field. During the training, we focus on the comprehensive qualification of our trainees. If you have any questions about our offer, please do not hesitate to contact us. We encourage you to take advantage of our services! ODK ERGON team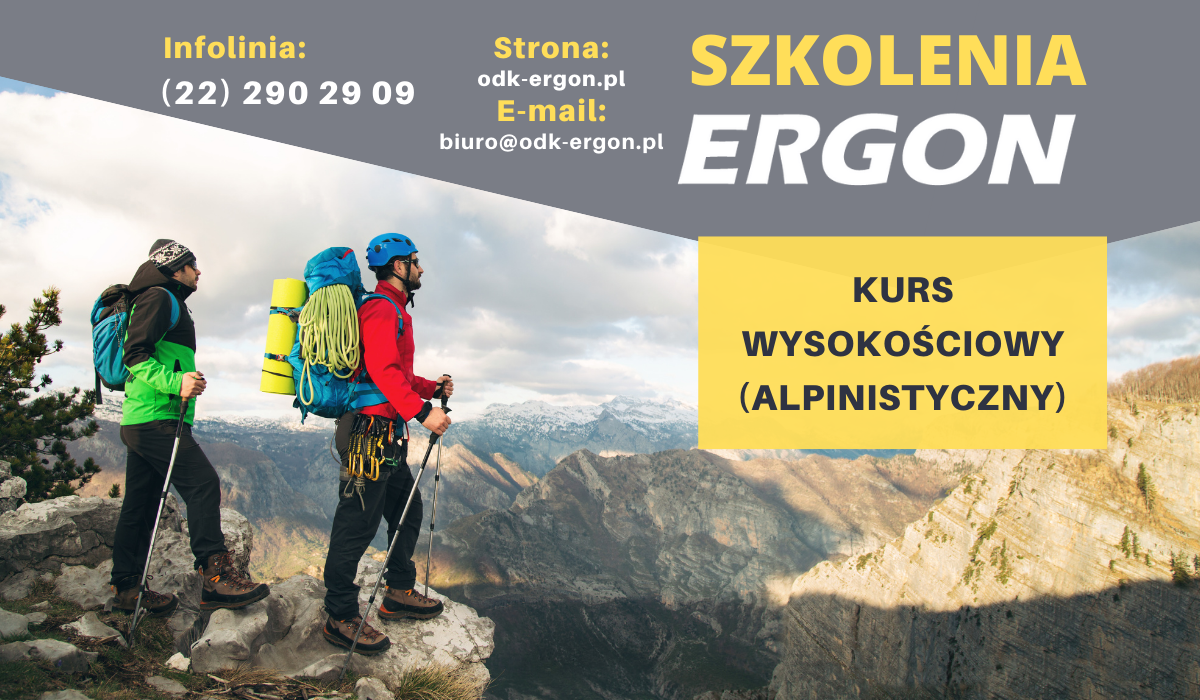 More information: