Occupational health and safety training for employees
As an employer, you must provide your employees with health, safety and fire safety training. As a boss, you have to appoint a group of employees as a team responsible for the proper execution of health and safety in your company. In turn, as an employee, you have health and safety obligations.
Training company ERGON offers courses in occupational health and safety and fire protection for employees. The training includes topics on safety precautions, first aid and proper evacuation.
Health and safety at work in workplaces from a legal perspective
Every employer has a legal obligation to train new employees in health and safety. It is the employer who is responsible for the health and safety status of both the workplace and the employees.
The employer must inform new employees of:
possible risks to health and life,
rules for dealing with emergencies and accidents,
preventive and protective measures,
present a cadre of people responsible for first aid or fire-fighting operations and the evacuation of others.
Each workplace should provide, among other things:
first aid equipment - first aid kit,
fire extinguisher,
instructions directing you to the exit during an evacuation - individual signs with arrows and maps of the facility showing the direction of evacuation from each room,
a list of persons responsible for providing first aid and carrying out fire-fighting and evacuation measures,
emergency number plates,
AED defibrillator.
Companies that are well equipped with first aid equipment and invest in safety inspire confidence and establish a stronger position in the market.
Amongst other things, each employee is obliged to know the rules of occupational health and safety in the workplace, to participate in occupational health and safety and fire safety training, to work in accordance with occupational health and safety rules, to take care of the condition of machinery and equipment, to use personal protective equipment, to notify the employer immediately of any accident/hazard noticed and to cooperate with the employer and colleagues.
Health and safety at work at heights
Work at heights is work more than 1 metre above the ground without a protective cover. Such work includes various types of work on equipment, machinery, scaffolding also the profession of industrial climber.
Each height work site must be equipped with guard rails, kerbs and crossbars.
Supervising workers at height is the responsibility of managers, not the health and safety team.
Work at heights may only be carried out by persons who:
are of legal age,
have no health contraindications to work,
have valid safety training, which is carried out at least once a year (in the case of particularly hazardous work at height),
know the risk assessment for the job,
are familiar with the company's internal instructions and procedures for working at heights,
are equipped with personal protective equipment (PPE) and training in their use. Collective protection measures include guardrails, safety and safety nets, protective scaffolding. However, these are not sufficient to provide individual protection. SOI include, among others, safety helmets, reflective waistcoats, fall protection equipment, i.e. harnesses (braces), latches, safety lines, etc.
Health and safety in engineering and technical work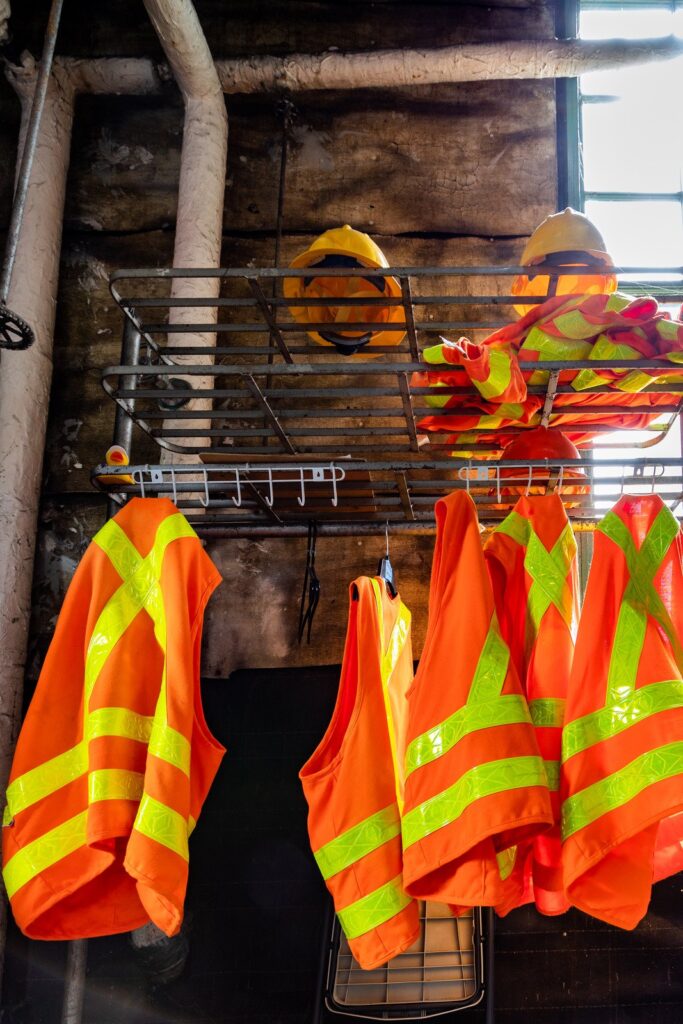 Engineering and technical jobs include working as a constructor, designer, technologist or production organiser. Training for such employees updates knowledge in the identification and assessment of possible risks, the organisation of the workplace in accordance with occupational health and safety and ergonomics, methods of eliminating or reducing factors that create risks.
The course programme includes:
regulations,
the employer's health and safety duties,
employee's health and safety responsibilities,
identification, analysis and assessment of possible risks,
ways of preventing risks - applying design, technological and organisational solutions,
practical exercises,
creating sample lists of what to do in the event of an accident or other emergency.
Health and safety of employers and managers
It is the responsibility of employers and work organisers to create safe working conditions responsibly. Every person in charge must:
organise workplaces in accordance with health and safety regulations,
take care of SOI (Personal Protective Equipment) and collective protection measures,
organise work in such a way as to ensure the safety of workers from accidents or illness,
take care of the premises and equipment,
enforce employee compliance with health and safety regulations,
ensure that the recommendations of the doctor providing medical care to employees are followed,
provide periodic health and safety training for employees.
Health and safety of office workers
Every employee on behalf of the employer should receive initial health and safety training at the beginning of their work in the company, followed by periodic training. In the case of office workers, health and safety training is valid for six years and is paid for by the employer.
Training offer
We offer initial and periodic courses in occupational health and safety and fire safety aimed at employees.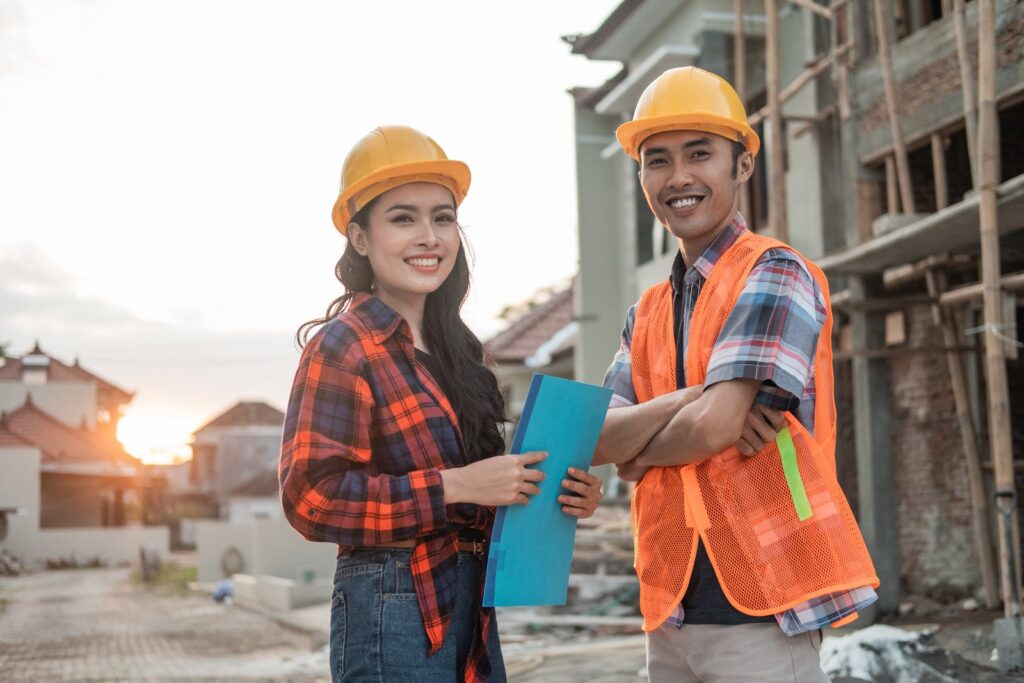 The training consists of a theoretical and a practical part. The scope of the training includes:
first aid,
principles of using an AED defibrillator,
principles of safe working practices,
SOI.
In the case of altitude workers, too:
rules for the use of climbing equipment,
types of safety nets.
Validity of health and safety certificates
| | |
| --- | --- |
| TYPE OF POSITION | PERIOD OF VALIDITY OF THE CERTIFICATE (IN YEARS) |
| WORKER POSITION | 3 |
| EMPLOYER, MANAGER, ENGINEERING AND TECHNICAL STAFF, OCCUPATIONAL HEALTH AND SAFETY SERVICES | 5 |
| ADMINISTRATIVE AND CLERICAL STAFF | 6 |
As experienced trainers, we also run professional courses with UDT qualifications, such as:
from operating cranes,
from operating cranes,
from forklift operation,
from operating mobile platforms,
for high-altitude positions,
for the position of welder.
Questions and Answers
How often do I need to do health and safety training as an employee?

Health and safety training for new employees must be taken within 12 months of the date on which they were hired. Thereafter, he or she must undergo periodic training at least once every three years in order to renew certification and skills.
Does the training take place online?

No, health and safety training cannot take place remotely.
How valid is my health and safety certificate as an employer?

Health and safety training courses for employers and managers are valid for 5 years. After this time, the health and safety course must be taken again.
More information: