Courses in heights: qualifications and authorisations in heights for workers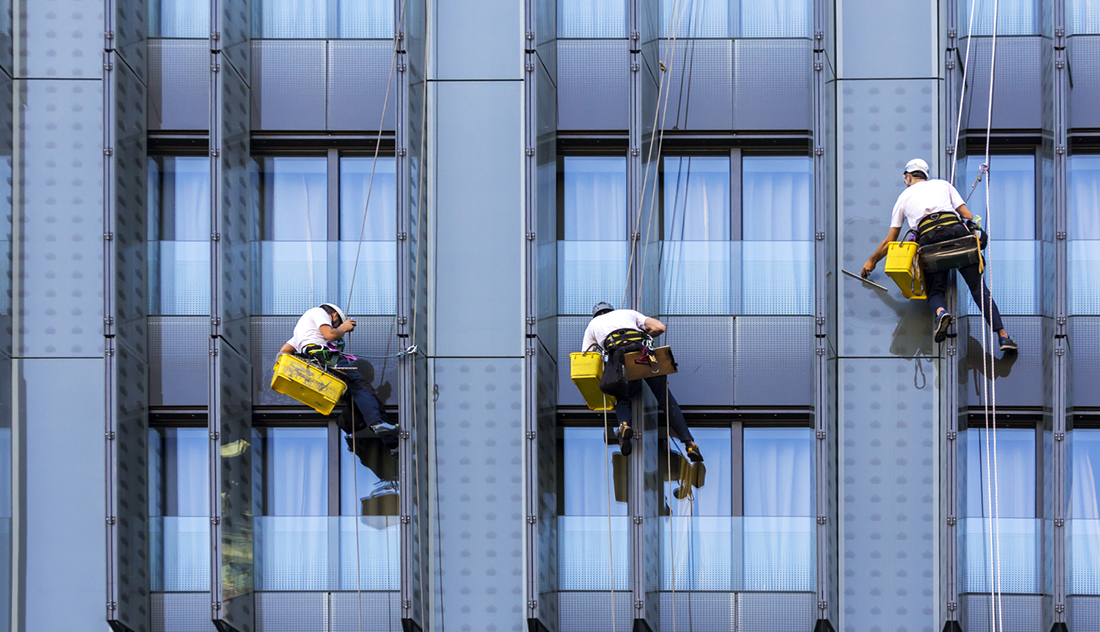 Altitude training
We would like to invite you to find out more about our training offer for work at height (including mountaineering work). Our height courses cover both construction and rope access. We offer basic, advanced and refresher altitude courses. The content of our courses covers the topics of safety, first aid and access to confined spaces and work at height, in both theoretical and practical terms. Our educational projects (i.e. the mountaineering course) are developed and implemented based on the specific training needs of our clients.
The content of the training 
Each time, training is carried out on the basis of an analysis of the training needs of our clients. The analysis in question takes into account not only the legal requirements, but also the conditions of a given industry and important aspects related to the scope of the client's business. As part of the substantive program of our training, the following issues are implemented:
Health and safety regulations and legal requirements for working at height,
characteristics of work at height,
hazards occurring during the performance of mountaineering works,
rules for the selection, use and control of equipment,
principles of individual and collective insurance,
rescue techniques.
After acquiring theoretical knowledge, the trainee undertakes practical tasks under the guidance of our specialists.
A student who has completed both parts of the course: theoretical and practical, will receive an altitude qualification (certificate / certificate).
Employee training - an obligation and an investment 
The law, which governs the activities of a given company, often requires mandatory training for employees in certain areas. This is no different in the case of companies employing workers who perform work at heights. Each employee should meet the requirements set out by law, including the possession of a height qualification supported by a certificate. It should be remembered that height qualifications acquired may be time-limited and must be renewed by updating the employee's knowledge (participation in refresher training). However, it is worth bearing in mind that the training of employees (in this case, altitude courses) does not have to be a mere legal obligation, but can result from the real needs of the company, both as a business entity and as an employer. Staff training, in a sphere such as work at heights (e.g. mountaineering work), influences the efficiency and cost-effectiveness of the performance of outsourced tasks and, on the other hand, creates the possibility to optimally exploit the potential of employees and ensures their safety and comfort at work. Training is therefore an investment in the development of the company and allows it to strengthen its image as a reliable employer and modern business partner.
Training at height: selected benefits of employee training
| | | |
| --- | --- | --- |
| No. | Concrete benefit | Detailing |
| 1 | Checking / checking standards | The theoretical and practical parts of the training, update knowledge and remind people of the rules of behaviour in certain situations. |
| 2 | Equalization of competences | Training contributes to the reduction of differences between employees and better communication within the team. |
| 3 | Greater independence of the employee | Transfer of duties and responsibilities to the employee = time savings and new opportunities for the employer. |
| 4 | Reducing the level of staff turnover | Investing in an employee creates the prospect of development for the employee and entrenches their sense of loyalty to their employer. |
Conditions that should be met by each of the listeners 
Courses in heights are dedicated to people who carry out work at height in unprotected places. The law regulates that a student of our course can be a person who:
is over the age of 18,
has at least elementary education,
present a certificate from an occupational physician stating that there are no health contraindications to working at height.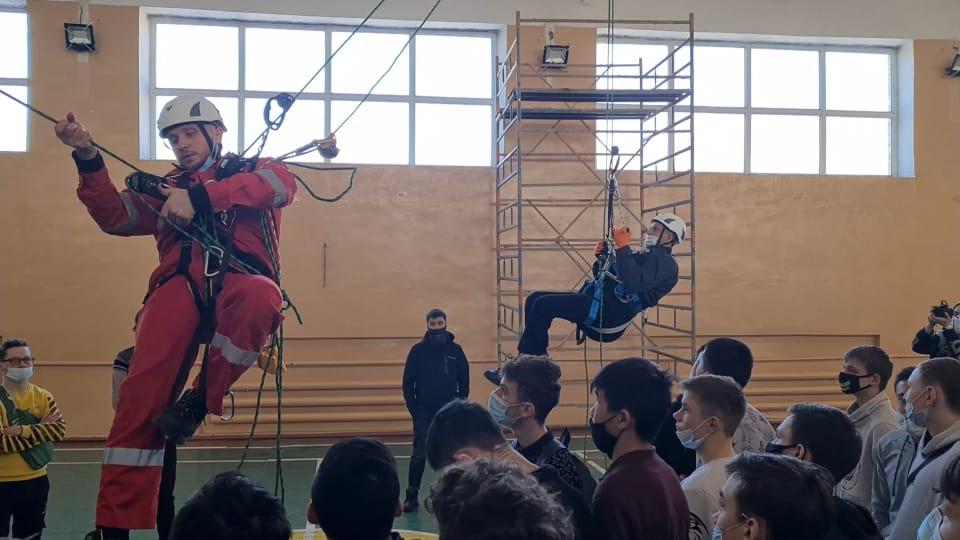 Categories of trainings conducted 
We would like to inform you that we conduct altitude courses in two categories, i.e. work at height, based on:
construction access (the need to move and work with the use of scaffolding, portable or permanently attached ladders, platforms or other structures),
rope access (need to move and work with equipment i.e. belay rope, mechanisms based on rope systems).
The decision on which training option to choose, is made by the employer. Most often, this choice is based on the type of tasks assigned to the employees and the need for them to use a certain type of equipment.
Benefits of choosing our training offer 
The ERGON Centre has been on the market continuously for more than 15 years; however, our experience in organising and conducting educational projects goes back even further. For many of our existing clients, we are a proven partner for cooperation in, among other things, the organisation of projects such as mountaineering training. In view of this fact, we are fully equipped in terms of practice and content to provide our students with:
training to work at height (based on the knowledge and experience of our teaching staff),
thorough preparation for the part that checks the progress of science,
didactic competences of lecturers and instructors in the scope of discussed content and trained skills,
individual approach of the staff,
solidly developed training materials,
appropriate teaching facilities (full equipment of the workstations for acquiring theoretical issues and for training).
Altitude training - a form of classes 
Altitude courses are conducted onsite at our dedicated centres. They take place according to ODK-ERGON's timetable or can be organised at the client's special request, providing a convenient and flexible training formula. Both theoretical and practical topics are delivered in an attractive way that mobilises our students to actively participate in the classes. Each time, they have the opportunity to raise questions and problems that arise. Students are also encouraged to study the teaching materials and present their professional experiences in the area of work at height. 
How to report the need for training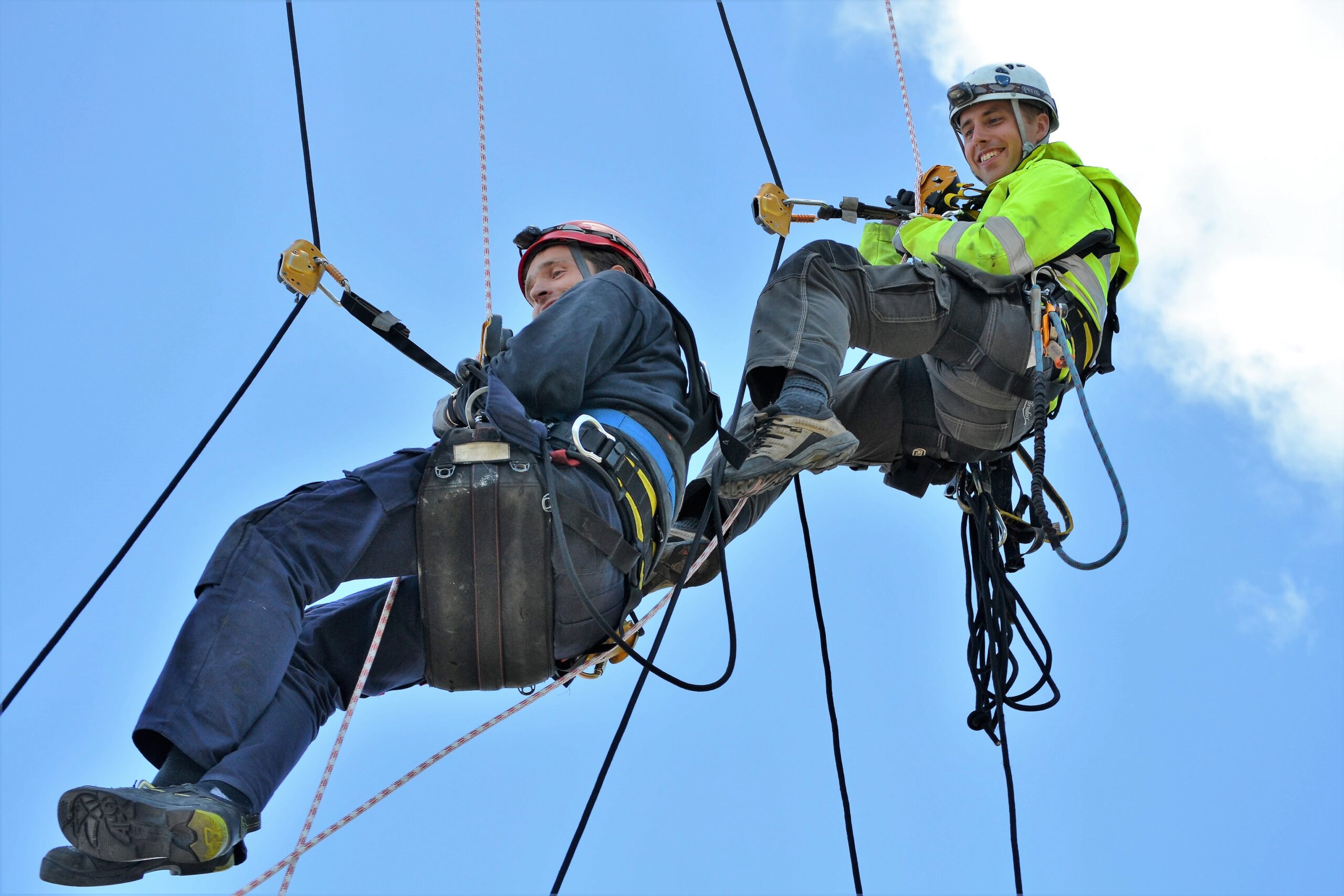 If you are interested in our educational offer, please use the contact form or speak to our consultants. If you would like more information on training courses that include working at heights (e.g. mountaineering course) or other thematic courses, you are also welcome to contact us. Our consultants are available to answer any questions you may have. More about our services
We would like you to know that ours offer training is not only related to courses in a sphere such as high-altitude work, but it also includes:
G1, G2, G3 permissions,
UDT/ TDT/ WDT authorisation,
aviation (ambulift training, courses for de-icing machines, container and pallet transporters),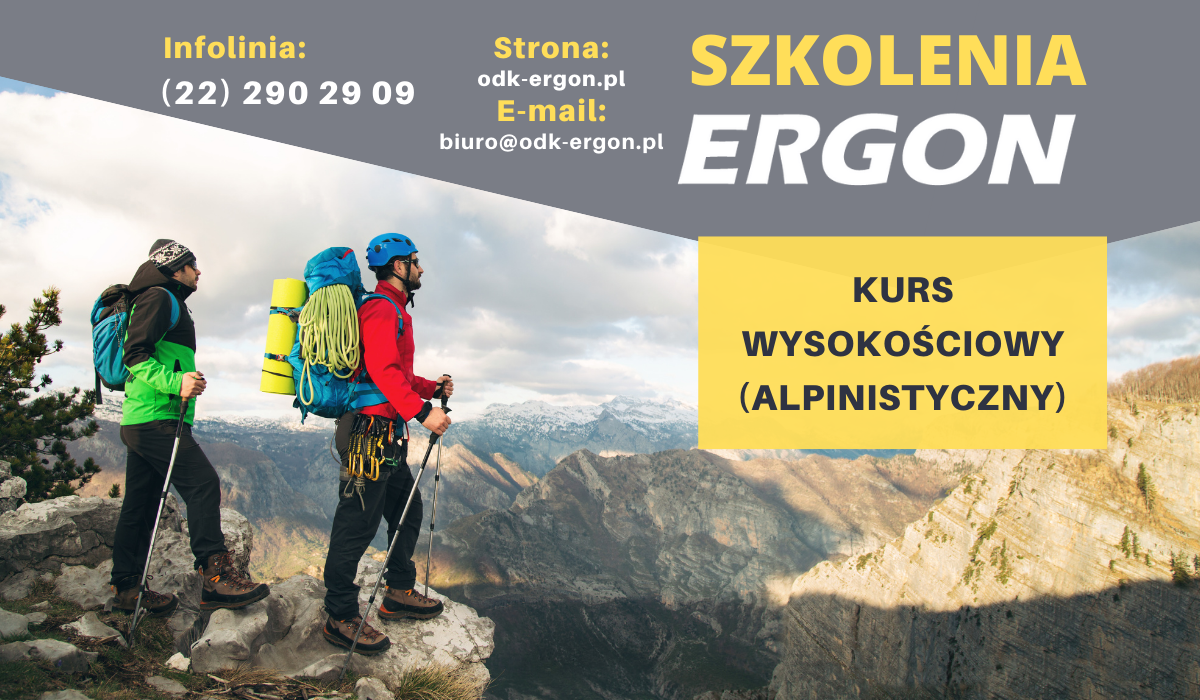 More information: