Categories G1, G2, G3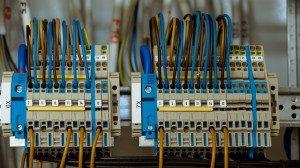 If you want to operate devices, networks and energy installations, you must have SEP, PSE, SIMP, SITPS and many others. We provide professional SEP, PSE, SIMP, SITPS courses, thanks to which everyone can take the exam properly prepared.
Today, individual powers are granted by the following entities: Association of Polish Electrical Engineers, Polish Electrical Installation Association (PSE), Association of Polish Mechanics Engineers (SIMP), Association of Food Industry Engineers and Technicians (SITPS or SITSpoż), and many others. Final exams can be taken all over the country. Therefore, we encourage you to take advantage of our offer.
At our SEP, PSE, SIMP, SITPS training and other courses, we provide:
G-1 course for the power industry,
G-2 course for heat,
G-3 course for gases.
Each type of training is conducted with the use of various devices.
Today, the Ministry of Energy deals with all matters in the field of energy policy, as well as the energy market and the use of individual energy sources. In addition, it also functions in this respect UDT.
In the case of SEP, PSE, SIMP, SITPS G-1 training in the field of power engineering, power generating devices, grids and power installations with voltages below and above 1kV are used. We also provide generating sets with a power above 50W, as well as electric networks for street lighting, or devices that are used for electrolysis, electrothermal equipment, as well as explosion-proof devices, electric traction networks, as well as modern measuring and control devices, so it is worth saving our training.
When it comes to SEP training, PSE, SIMP, SITPS G-2 in the field of heat, devices for the production, processing, consumption and transmission of heat are used. These can be, for example, steam and water boilers, as well as installations and heat networks, including auxiliary devices with a power above 50kW. These are also water and steam turbines, air conditioning, ventilation and industrial equipment used to produce hot water and steam. We also work with blowers, pumps and fans as well as suction cups and compressors with a power above 20kW.
The SEP, PSE, SIMP, SITPS G-3 trainings in the field of gas installations and networks are primarily modern gas generators, equipment for the treatment and transmission of gas fuels, as well as gas transmission networks with a pressure higher than 0.5 MPa. They are also storage devices, distribution networks, as well as gas turbines, fuel receivers and other measuring and control devices.
The ERGON company offers professional electrical training in the field of G-1, G-2, G-3, as well as excellent preparation for exams that are taken before SEP, PSE, SIMP, SITPS.
The information on the website does not constitute a commercial offer and has been developed so that the person undertaking the training could be aware of the possibility of obtaining qualifications from various electrician training entities in Poland.
More information: