Welding
The welding industry is constantly growing and is constantly in need of new, specialised employees. Our company meets the expectations and needs of such people. We offer comprehensive courses in a variety of welding methods, which end with the acquisition of the relevant certificates and qualifications. Trainings are conducted by professionals and specialists with many years of experience in the industry, and both theoretical and practical classes allow trainees to prepare themselves as well as possible for their future profession.
As part of the course we offer:
training materials,
theoretical and practical classes with specialists in the field,
space and equipment for practical classes,
examination and entitlements after passing it (including welder's book, certificate of course completion).
But most importantly, you will gain the practical ability and necessary skills to work in the welding industry. You will also gain the necessary knowledge of the specific materials and equipment that a welder uses on a daily basis in their work.
Examples of issues discussed during the course: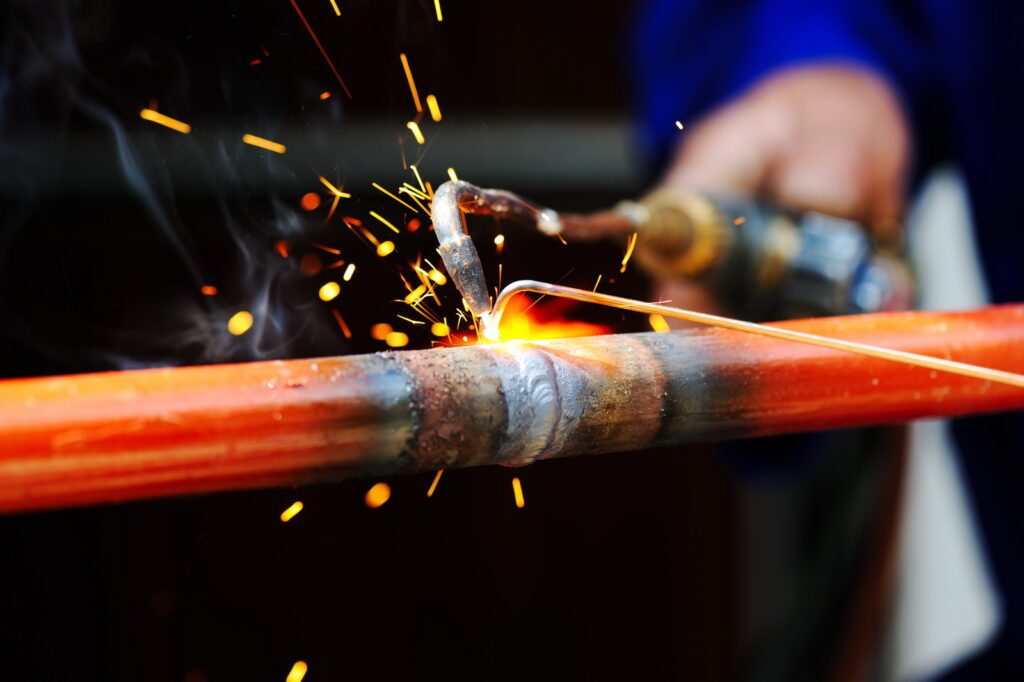 materials used in welding and their characteristics,
welding methods,
the work of a welder in practice,
safety at work for the welder.
Welding methods
In the theoretical classes, lectures are given discussing the different welding methods. These are used in the daily work of a welder. The most common of these are covered electrode arc welding, gas shielded metal welding, submerged arc welding and gas welding. By learning all of these methods, the trainees will be fully prepared and ready to take on a job in welding.
Who is the welding course for?
Our course is designed for people who want to start working in the welding industry. Those wishing to do so should be at least 18 years of age, have a minimum of primary education and be in good health to work as a welder.
Where can you find employment?
The qualifications and skills acquired on the course will make it possible to find employment in various types of workshops, shipyards or companies that deal with welding. People trained in this way can also be employed in construction and transport. As the courses are led by professionals actively working in the industry, they will be happy to suggest where to look for work as a welder.
Renewal of entitlements
The qualifications acquired on the course are generally valid for 2-3 years. After this time, it is necessary to renew them. In order to do this, you need to go to a chosen centre and have your licence re-verified to confirm your acquired skills as a welder.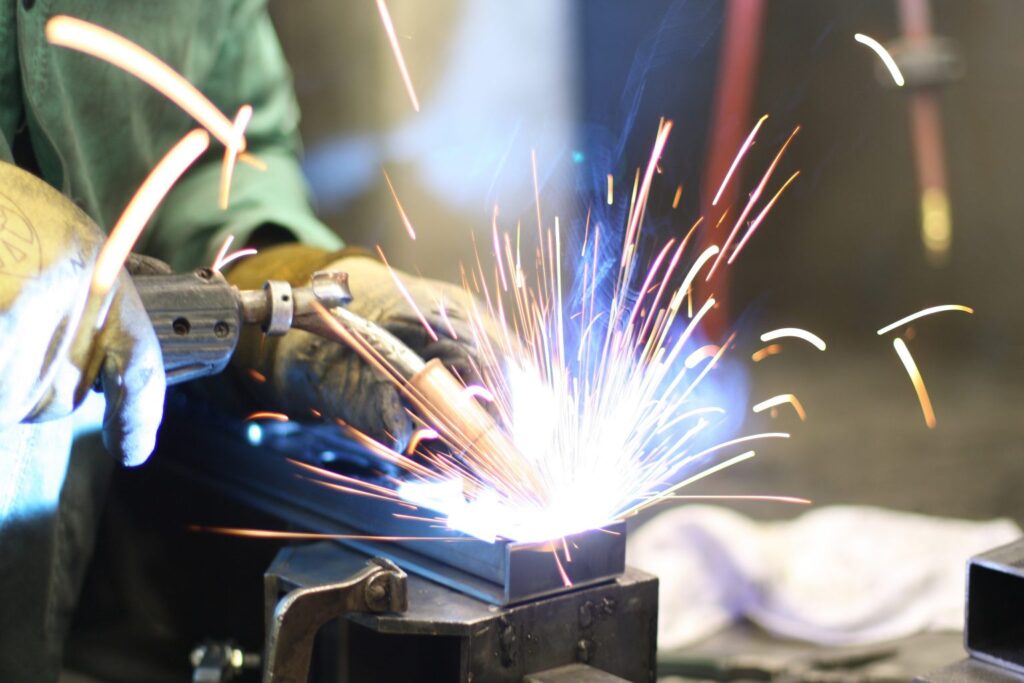 We also offer courses among others. on entitlements:
welder,
forklift, platform, crane and crane operator,
UDT equipment maintainer.
About us
We are a company that specialises in providing specialist courses for qualifications. We employ professionals with professional training and many years of experience in the industry. We are committed to training people who are tying their future in a job related to welding and the broader technical industry. Thanks to the many positive opinions of our former trainees, we are among the leading providers of this type of training in Poland. We invite all interested parties to take a look at our range of courses.
Questions and Answers
What do I need to do to get a welding licence?

You only need to be at least 18 years old and have at least an elementary education. You should also have a health predisposition that will allow you to work as a welder.
What welding methods are discussed on the course?

The course discusses the most common welding methods, which include covered electrode arc welding, gas shielded metal welding, submerged arc welding and gas welding.
I would like to renew my welding licence. Could I do this with your company?

Yes. We offer both courses from scratch and renewal of already acquired qualifications.
More information: