Service and maintenance of forklift trucks
The forklift truck is a relatively complex piece of equipment. Its repair is a labour-intensive operation that requires expert knowledge and manual skills. Our qualified service staff will be happy to help you deal with any faults or maintenance of your machine. We are prepared for most repairs due to our extensive exchange of replacement parts from well-known manufacturers.
Equipment serviced
Our service offers an extensive service for machines subject to regular inspections. Thanks to the extensive knowledge of our specialists, we are able to deal efficiently and quickly with most of the equipment listed:
forklift trucks,
cranes,
HDS cranes,
telescopic handlers,
construction cranes.
Scope of services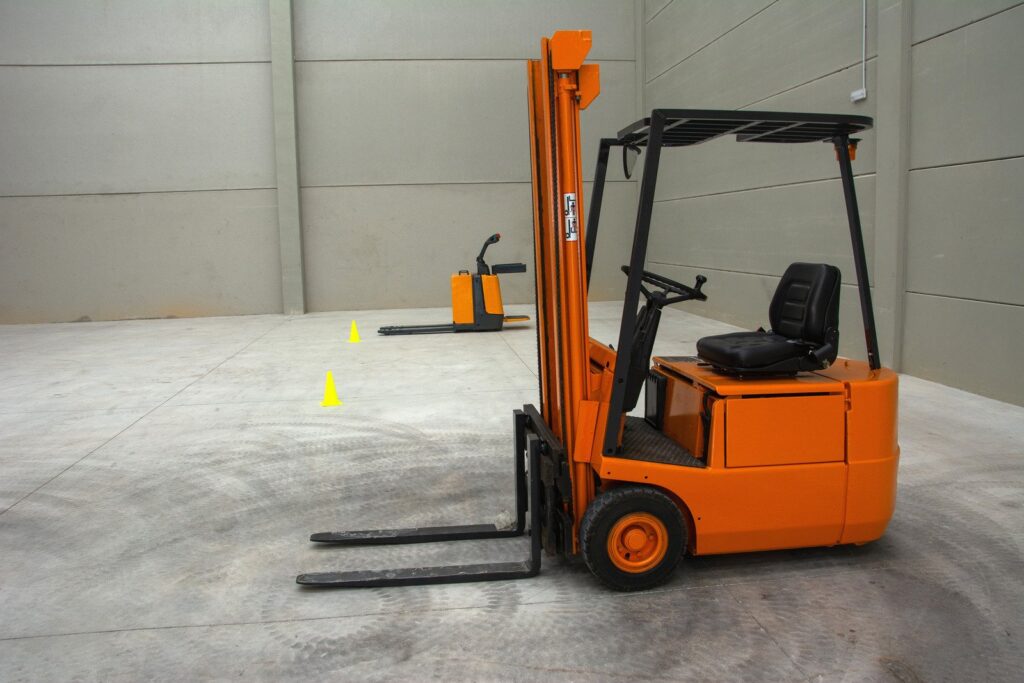 Our workshop's range of services includes a series of customer amenities. These range from accurate fault diagnosis to assistance in applying for UDT qualifications, to maintenance services and the completion of survey documentation. Our full range of options include:
performing a full diagnostic of the fault or device,
carrying out an inspection of the technical condition of the machine,
installation of additional instrumentation,
repair and replacement of individual forklift truck components,
access to an extensive spare parts exchange,
preparation of equipment for UDT inspection and registration,
keeping full records of repairs and maintenance.
Parts exchange
Ongoing access to replacement parts from well-known manufacturers significantly speeds up repairs in our service. This is why we operate an in-house forklift spare parts exchange. In the workshop you will find an assortment of parts from brands such as Jungheinrich, STILL, TOYOTA, HYSTER, LINDE and Manitou. In addition, for specialised parts, we order them on request.
UDT qualifications
If you are prior to purchasing a forklift truck or have managed to acquire one, it is now necessary to register it with the Office of Technical Inspection. In addition, in order to be able to operate the machine you must have a forklift operator's licence. Rest assured, our service has been providing professional assistance during the inspection and registration of the Technical Inspection Authority for years. We will complete the important technical documentation and a number of other formalities for you.
Locations
We attach great importance to the convenience of our customers, which is why we have taken the liberty of opening our branches in the largest cities in Poland. You will find our main branch in Warsaw, while the others are located in: Krakow, Katowice and Bielsko-Biała. We work according to the company's set standards - regardless of location, we can guarantee the highest quality of customer service.
Questions and Answers
What spare parts does your service offer?

We stock used parts from well-known brands, among them are: Jungheinrich, STILL, TOYOTA, HYSTER, LINDE and Manitou.
I've just purchased my forklift, what's next?

Once you have purchased a forklift truck, you will need to register it with the UDT. Our workshop takes patronage of all registration requirements - we will help you prepare for this and complete the paperwork for you.
More information: