Forklift truck repairs
Forklift trucks - brief characteristics
Forklift trucks are vehicles with distinctive forks positioned at the front and are used to transport heavy loads, usually on pallets. In addition to being a forklift operator, an important profession is that of a service technician for these machines. A person who repairs and services forklifts must be trained and then pass a state examination and obtain the relevant licence. We warmly invite you to take a look at the maintenance and service offer of the Operators Training Centre!
Forklift truck repair and service - information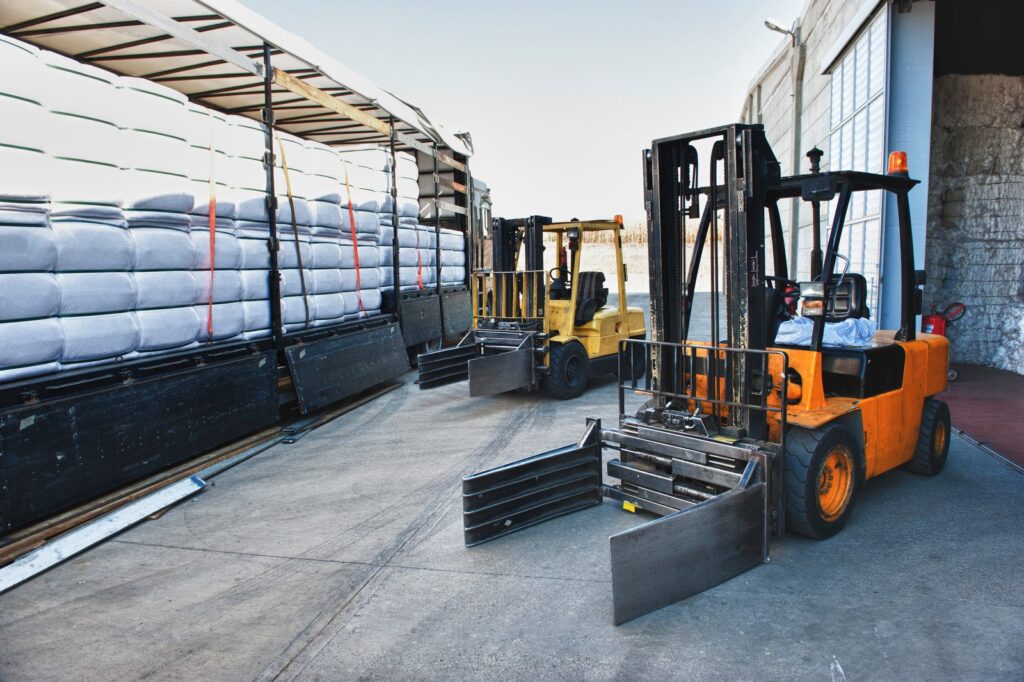 Forklift servicing and maintenance should always be very thorough and carried out by specialists. An inaccurate, careless repair can cause damage to health and even life. . And the safety of both the forklift operator and those in the vicinity of the equipment is paramount. Our ERGON Centre offers:
technical inspection of machinery,
complete overhaul of forklift trucks,
engine, suspension and mast repairs,
repairing controllers,
maintenance of manual gearboxes,
repair of LPG systems,
replacing forks and extensions,
tyre replacement.
In addition, if the need arises, we will paint, varnish and sandblast your forklift. We are not afraid of servicing gas installations, sealing transmissions or maintaining the brake system. We will also perform an exhaust gas analysis and replace batteries in electrical equipment without any problems.
In maintenance work, we provide effective solutions, which we always carry out with top-quality tools. We always carry out diagnostics in detail and use high-quality spare parts in repairs.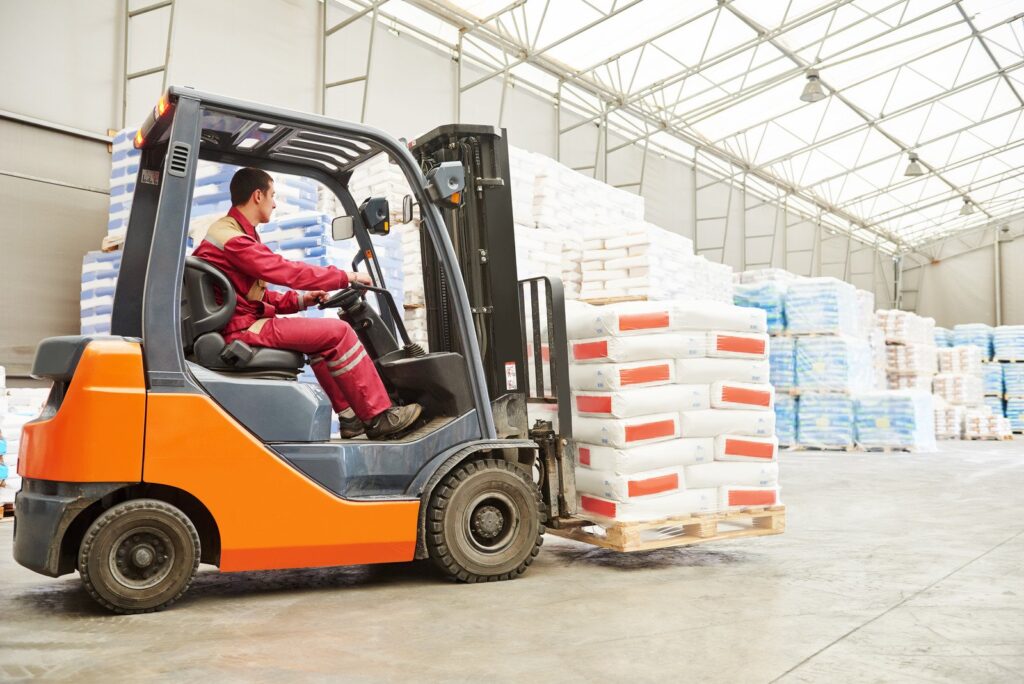 If we have to take your machine to our workshop, don't worry, you will get a replacement machine for the duration of the service. And what's more, we always aim to make our repairs as short as possible so that you don't have to wait long for your machine. At the same time, we do everything very carefully, without neglecting a single detail. We also keep detailed records of all our repairs and supervise maintenance. Our experts will help you prepare your forklift for registration with the Office of Technical Inspection.
Forklift trucks - some essential information
The wide range of products on offer on the market means that companies can very precisely select the forklift trucks they need for specific tasks. One of the categories by which we divide forklift trucks is the type of drive used.
| | |
| --- | --- |
| Type of forklift truck | Characteristics |
| Forklift trucks with internal combustion engine | These are forklifts with low fuel consumption, which at the same time reduces the operating costs of the forklift. The diesel engine runs at high revs and works well in harsh environments and when transporting heavy loads. However, the pollution levels of these forklifts are the highest and the high CO2 and exhaust emissions mean that these forklifts are only used outdoors. They cannot be used in halls or warehouses and other enclosed areas, as they would pose a high risk to both the people working there and the goods stored. These trolleys are used, for example, on construction sites, storage yards or transhipment areas. |
| Gas forklift trucks | They are also combustion machines, but run on liquid gas. Such an engine emits significantly less exhaust fumes than a petrol engine. If they are very well ventilated so that there is a continuous exchange of air, they can be used indoors. |
| Electric forklift trucks | Electric trolleys are electric trolleys. The engine does not emit exhaust fumes as it is powered by electricity. They are very economical. There is hardly any noise when using the forklifts and they are small in size. Electric forklifts have a small turning radius which makes manoeuvring in tight spaces much easier. They can be used in confined spaces such as warehouses, production halls, warehouses or large-format shops. |
In addition to the criterion according to the type of drive used, there are several other divisions of forklift trucks. One of these is the construction of the machine and the intended use. Here, a distinction is made between stacker and lift trucks and high bay, horizontal and vertical order picking.
The ERGON Centre invites you to
If you are looking for a professional and well-executed forklift truck service, come to us! Feel free to contact us, where we will provide you with all the necessary information and will be happy to answer your questions.
ERGON also provides a wide variety of high-level training courses. We have more than 15 years of experience and our teaching methods are state-of-the-art and allow us to transfer knowledge effectively. We always provide affordable prices, which we always agree with you individually. We offer discounts for larger, organised groups interested in courses. Our head office is in Warsaw. We also offer training courses with travel to the client.
Our wide range of training courses that ERGON has on offer include courses for aerial lift operators, initial and periodic health and safety training, first aid training, high-altitude courses and those that will teach you how to weld and much more.
We look forward to hearing from you!
More information: