Pressure vessel filling course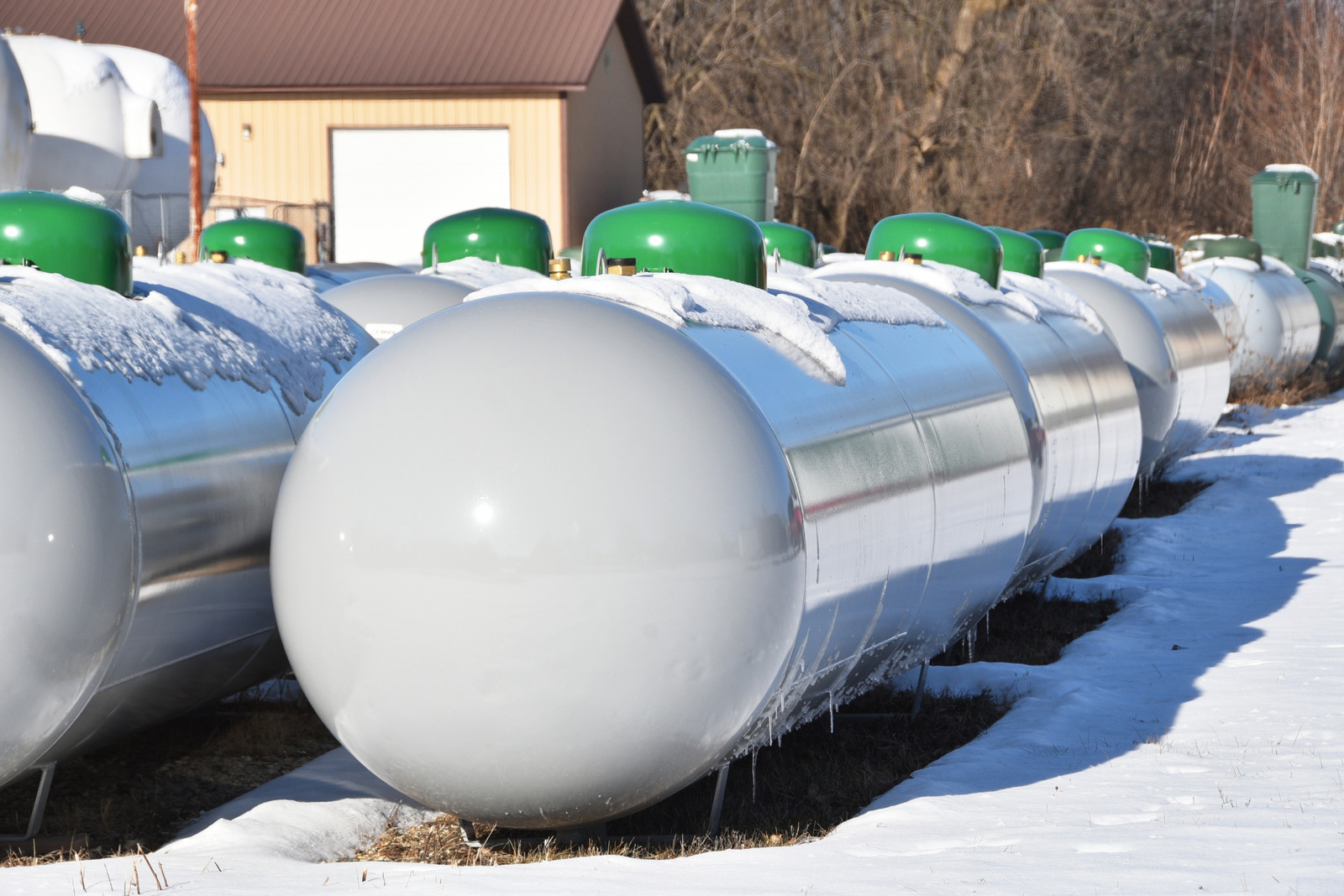 Pressure equipment - training
Welcome to the pressure cylinder filling course. Anyone who works with gas installations should receive training in the handling of pressure cylinders. Service technicians for air-conditioning or refrigeration equipment also need to know all about these types of cylinders. It is not only specialists who are obliged to be familiar with this subject - even a maintenance worker in a hospital must know the basics. If you use pressurised cylinders, you need a licence to operate and fill these cylinders. You can find a course to acquire this at the ERGON Personnel Development Centre.
Scope of the course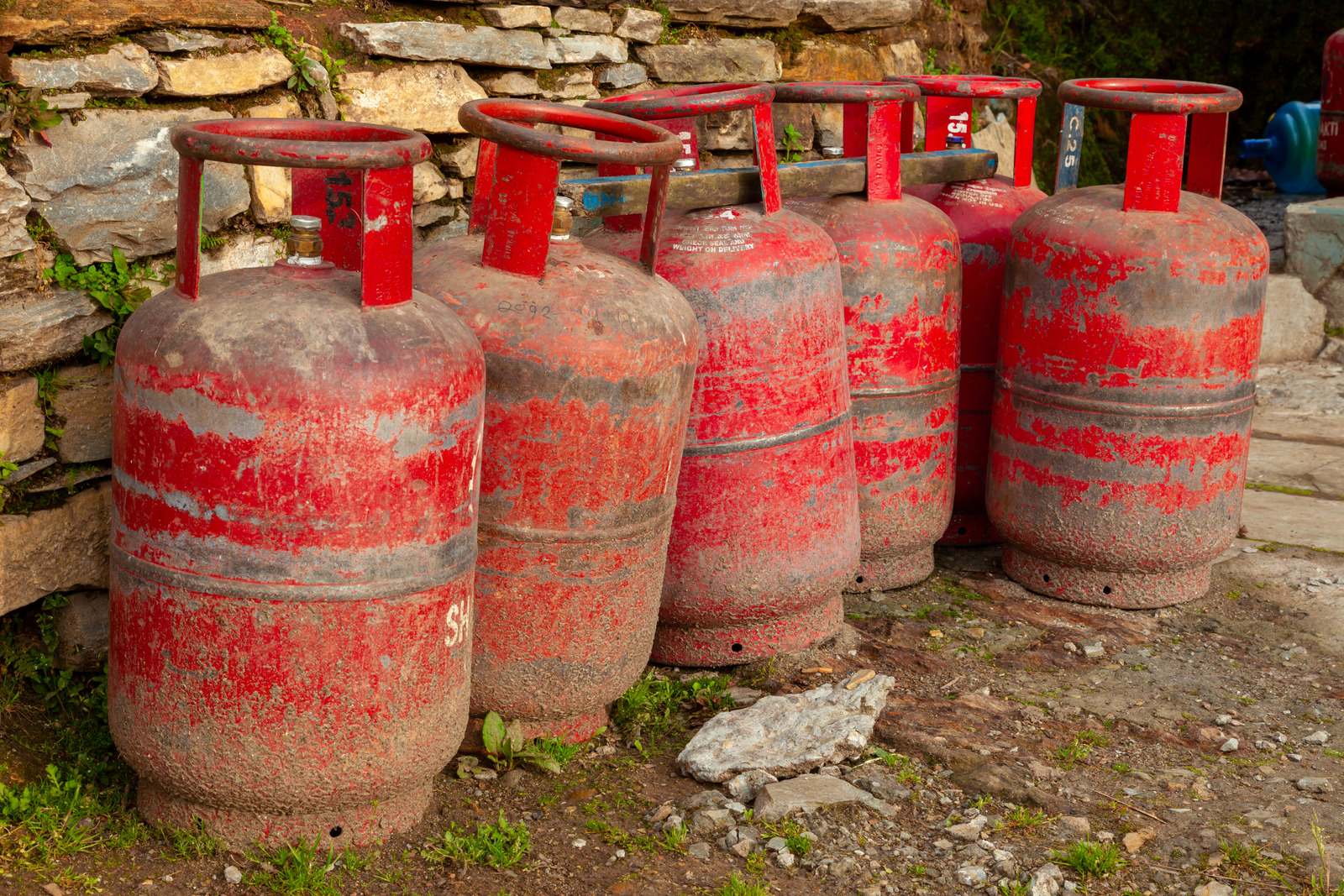 Training in filling and handling pressure vessels consists of two parts. The first, theoretical, includes topics on fire regulations and occupational health and safety. Participants are introduced to the specifics of the individual gases, i.e. information on their physical and chemical properties, as well as general knowledge. In addition, we teach how to recognise markings on containers, which include warning labels or colour codes. An important topic is learning about the work and control operations performed when filling cylinders. Knowledge of tank construction is also essential.
The second part of the course allows participants to get to know the machine in practice. Under the supervision of an instructor, participants carry out basic installation and service operations. He, in turn, shows the trainees how to fill the plant and how to operate the recovery station.
Examination and entitlement 
After completing the course, participants can take the state examination in full preparation. During the examination, examiners from the Office of Technical Inspection are present. Only by passing the examination will the licence be awarded. They are valid indefinitely and therefore do not need to be renewed from time to time. The cooperation of the training centre with the UDT is a guarantee that the authorisations will be valid throughout the country. We also ensure that most people successfully pass the exam at our centre.
Why is it worth it? 
The ERGON Training Centre has instructors with many years of experience. In our classes we try to implement modern solutions and we teach on new equipment. We guarantee that our training courses are interesting and you can learn a lot from them. On the labour market, this is a fully desirable skill, as cylinder filling is useful in many professions. Prospective employers are sure to look more favourably on your CV if you have this qualification on your CV. Importantly, good training ensures that you are properly safe when working with pressure vessels. In this way, you can avoid many dangerous situations that could end tragically.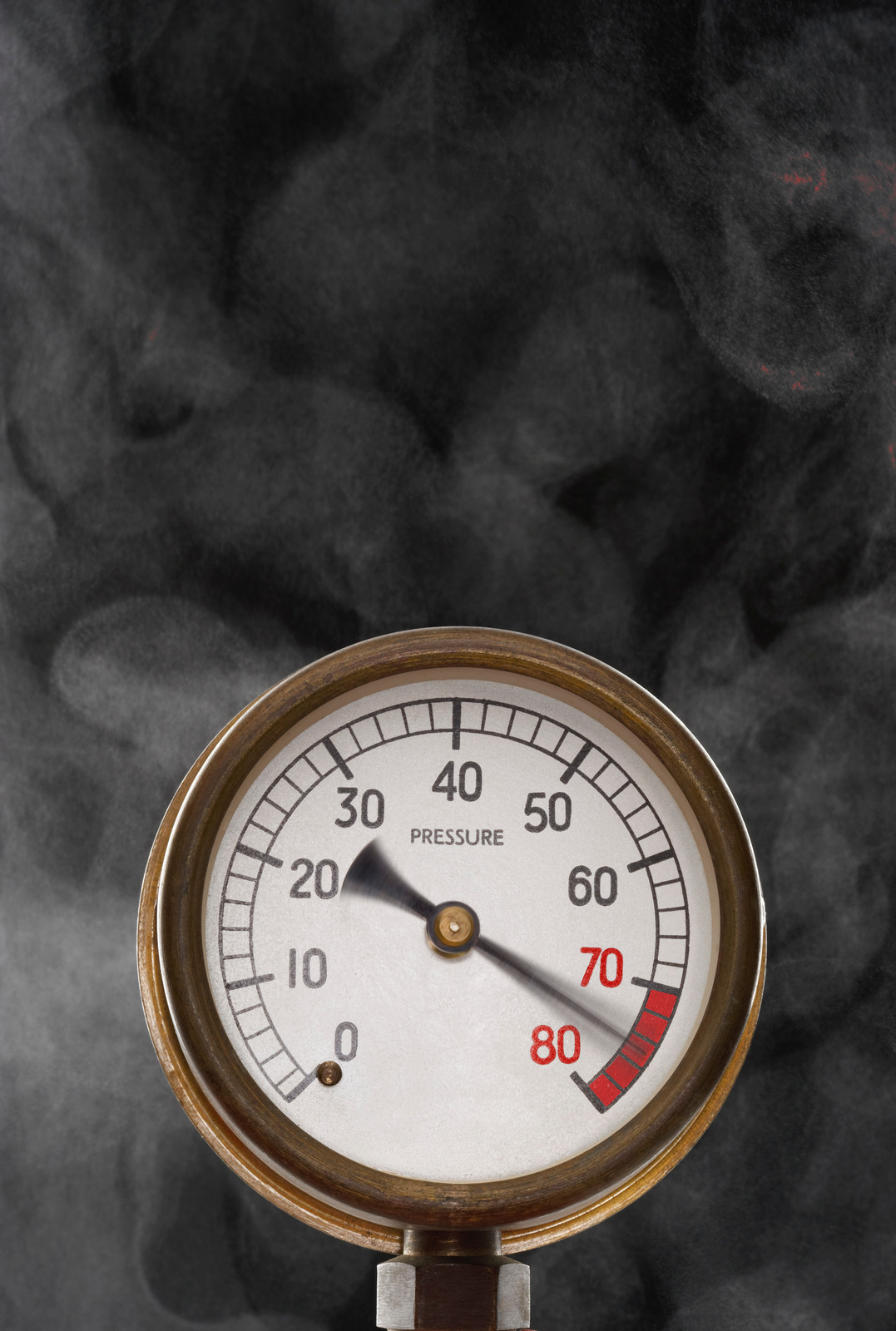 Who is the training for? 
If you work professionally filling gases or operating portable pressure vessels, you should think about training first. This is an important issue that cannot be bypassed, as operating cylinders without a licence risks penalties in the event of an inspection. These are not the only people who need to undergo training. Even those operating paintball equipment are required to do so. In addition to them, firefighters and employees of spas and hospitals who handle gas cylinders should definitely take the course. Heat pump and refrigerator fitters and even those employed in the food industry are also required to do so. The last group of people who should take the training are divers and those who operate diving bases. Nonetheless, even if you do not belong to any of these groups of people but want to broaden your qualifications, you are also encouraged to become certified.
Tank filling pressure 
Let's clarify what you can actually fill once you've had your UDT training. A portable pressure vessel that has a volume of more than 350 cm3is subject to technical inspection. For this reason, it is necessary to acquire a licence in order to be able to operate such a cylinder without hindrance. The tank can be filled with liquefied, dissolved or compressed gases.
| | |
| --- | --- |
| Gas group | Names of the gases |
| Liquefied | Carbon dioxide, nitrous oxide, natural gas, ammonia, fluorinated gases (HFCs, PFCs, SF6); |
| Dissolved | Oxygen (both medical and technical), nitrogen, air, noble gases (helium, argon); |
| Compressed | Acetylene. |
For fluorinated gases, it is necessary to complete an additional course (f-gases). When the equipment is filled with this substance and needs to be emptied, you need to be qualified for both the pressure vessel and the f-gas. In addition, the cylinders can be filled with compressed air, hydrogen, nitrogen dioxide and various gas mixtures. It is worth noting that the group of cryogenic substances, i.e. highly cooled and liquefied gases, can also be handled with this qualification. 
Fire extinguishers 
When handling a fire extinguisher, one may wonder whether it too is such a portable container. A cylinder that contains a fixed pressure gas or carbon dioxide is considered a portable pressure vessel. In order to be able to fill fire extinguishers with a capacity of more than 350 cm3The certification, which is granted by the Office of Technical Inspection, is also required. For this reason, if you want to work as a fire extinguisher maintenance technician, we also encourage you to take the course!
Why us?
You are cordially invited to sign up for training in filling and handling portable pressure vessels! We have a number of dates available at the ERGON Personnel Improvement Centre. We run courses in our branches located in Warsaw and in many other cities in Poland. It is also possible to come directly to the client's workplace - no matter what region of Poland it is! Training prices are really affordable and we offer discounts for larger organised groups. We also invite you to find out more about our other training courses - feel free to contact us.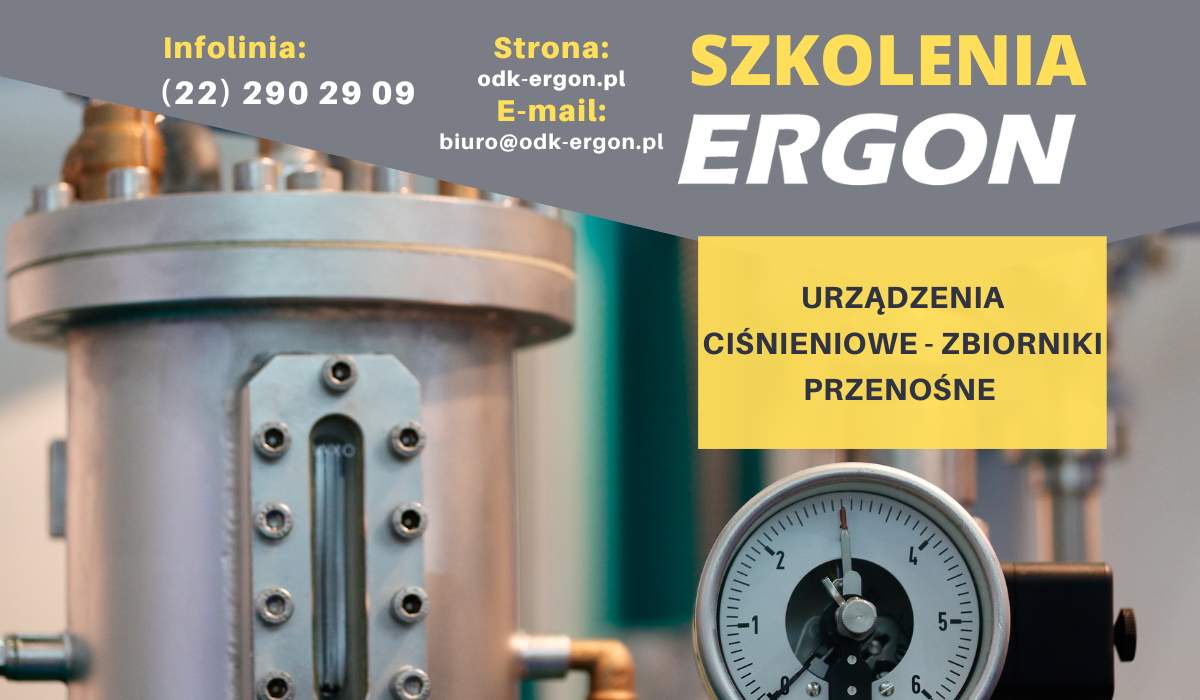 More information: