ERGON fiber optic welding course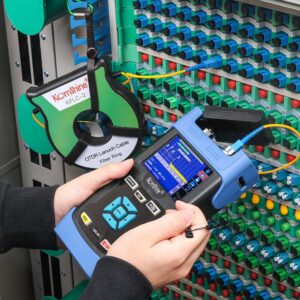 If you want to feel more confident in the labor market, take part in our fiber optic welding training. We prepare efficiently and professionally to work as a welder for FTTH networks. The training offered by ERGON is devoted to all aspects of fiber optic technology. Knowledge and skills in the field of fiber optic technologies can be acquired only by participating in professional training and welding courses. Our tutors have appropriate qualifications and place particular emphasis on practical skills. We have been sharing our knowledge and experience in the field of fiber optic technologies for over twenty years.
Why is it worth becoming a fiber optic welder?
The opening of labor markets in the European Union has created new opportunities for gainful employment, especially for qualified professionals. Due to the growing popularity of optical fibers, the demand for this type of welders has increased significantly throughout Europe. As optical fibers are used in various industries, work in this type of welding guarantees the possibility of continuous development.
What is fiber optic welding?
Fiber optic networks are used for data transmission. This technology is used to transmit and receive information, it belongs to failure-free and reliable transmission media. Optical fibers are also used in endoscopic techniques and optoelectronics. Due to its wide range and efficiency of data transmission, this technology has dominated the market.
The process of welding optical fibers can be divided into several stages:
laying and preparation of fibers
stripping the insulation
cleaning and cutting cables
welding
thermal
mechanical
damping measurement
Welding of optical fibers consists in melting and joining optical fibers with the use of a specialized optical welding machine. It is possible to use a mechanical splice containing an optical gel reducing the gaps between the fibers.

What is a Fiber Welder?
An indispensable tool for a fiber optic welder is a specialist welder that supports a wide range of fibers. The device allows you to weld optical fibers quickly and precisely. When working with this equipment, the key factors are the selection of parameters, cutting length, and the number of welds performed during one work cycle.
Purpose of the training
The training offered by ERGON is dedicated to people who want to learn the basics of fiber optic technology and those whose work requires knowledge of the construction of optotelecommunication lines and their components, as well as the ability to connect and measure fiber networks. We provide familiarization with the specifics of work in the industry from the practical side. Our course prepares participants to perform activities related to welding optical fibers.
During the training, our specialists will discuss issues related to FTTH telecommunications. Students will learn how to lay fiber optic cables, weld optical fibers, perform reflectometric measurements, polish connectors, operate a welding machine and much more. The aim of the course is to train qualified installers of fiber optic networks for the industry in the country and in the world.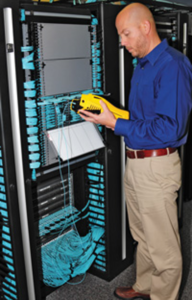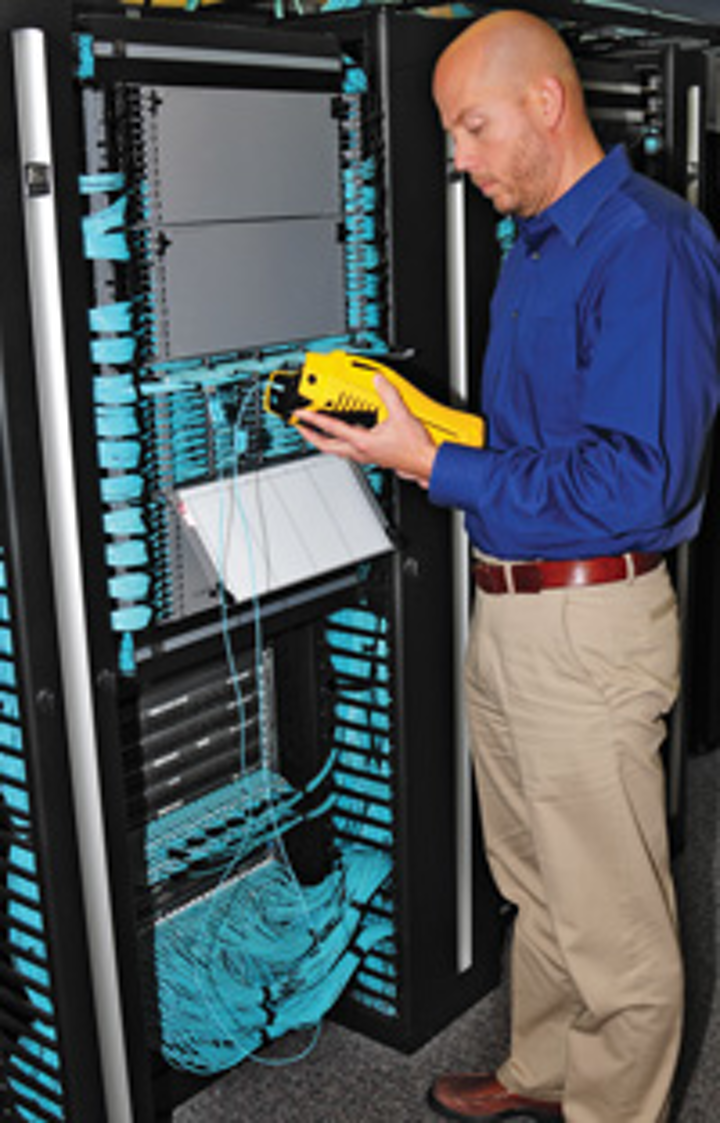 Knowledge gained during the training:
structure and types of fiber optic cables
structure of optical fiber
types and application of fiber optic connectors
ways of laying FTTH cables
preparation of cables for cutting
getting to know the assembly process of fiber optic connectors
types and service of fiber optic splicers
FTTH fiber welding techniques
making fiber optic connectors by gluing
determining the parameters of thermal welds
detection and correction of errors during bonding
making control measurements
health and safety rules in force at work
Who is the optical fiber connection training for?
private persons and employees
installers and workers in the telecommunications industry
computer network installers
IT employees
traders and stores in the electronics industry
companies from the industrial and electronic departments
Internet providers
people interested in improving their qualifications
employees who plan to retrain
Requirements
The optical fiber connection course is intended for people who:
are 18 years of age or older
have completed at least primary school
have no medical contraindications to work as a welder
How much does a fiber optic welder earn?
Data for 2021:
In Poland
| | |
| --- | --- |
| Beginner | PLN 3,000 |
| Experienced | PLN 5,000 |
Abroad
| | |
| --- | --- |
| Germany | 2000-4000 EURO |
| France | 2000-2700 EURO |
| Switzerland | 4000-6000 EURO |
Entitlements
Participation in the training allows you to obtain welding qualifications confirmed by a certificate.
Place of training
Welding training sessions take place in our branches throughout the country. We also offer closed training, which we will carry out in a place convenient for the client after prior arrangement.
Price
Training at ERGON guarantees a professional approach and attractive prices. We have attractive discounts for larger groups. Please contact us for detailed pricing information.
Why is it worth training at ERGON?
The course we offer provides theoretical and practical preparation for work in the profession. During the training, we focus on the comprehensive improvement of the qualifications of our students. We have over twenty years of experience, during this time we have trained thousands of people.
Completion of our training provides the necessary knowledge needed to install fiber optic cables, perform mechanical and thermal joints, install fiber optic distribution boxes and couplings, and carry out transmission and reflectometric measurements.
As the demand for specialists in the installation of fiber optic networks is constantly growing, we meet the expectations of our customers and provide knowledge in an accessible and very efficient way.
If you have any questions regarding our offer, please contact us - our employees will be happy to help you clarify any doubts.
We encourage you to choose our services!
Team ODK ERGON
Other trainings from our offer:
energy training G1 G2 G3
work at heights
UDT/TDT/WDT entitlements

More information: