Fiber optic welding course
Firma ERGON serdecznie zaprasza na kurs spawania światłowodów, w którym nie tylko przyswoicie wiedzę teoretyczną, jak również opanujecie praktyczne doświadczenie. Działamy na rynku od przeszło piętnastu lat, z racji czego, jesteśmy profesjonalistami w swoim fachu i świadczymy kompleksowe usługi naszym klientom.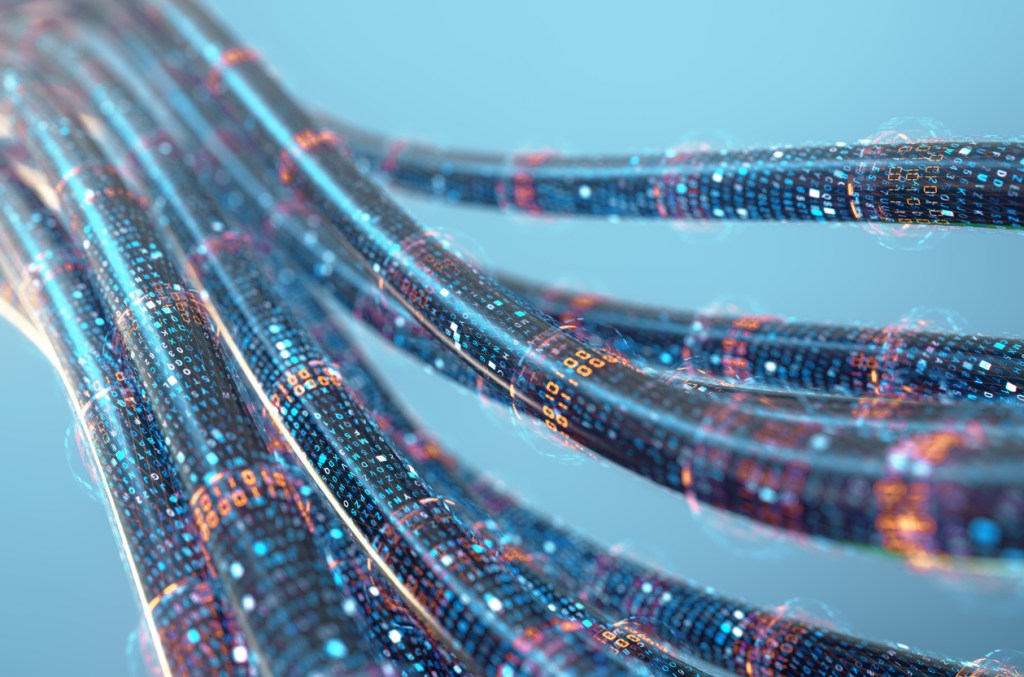 Czego się nauczysz?
Podczas szkolenia są realizowane zajęcia praktyczne jak i teoretyczne, podczas nauki poznasz:
podstawy działania światłowodów,
kryteria wyboru spawarki,
zastosowanie kabli światłowodowych,
pomiary złączy światłowodowych,
procedurę wykonywanie spoin,
obsługa spawarki,
etapy wykonywania spoin.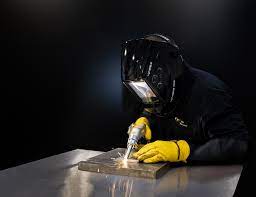 Through fiber-optic communication, we are able to obtain data transmission without interference, even up to several terabits per second, and thus, there is a great demand for fiber-optic welders educated in this field.
Dlatego jest to zawód dla Ciebie, jeśli jesteś osobą, która:
appreciates precision,
looking for a profession with a future,
eagerly learns new skills or just wants to educate himself.
Why is it worth investing in training? 
Głównym założeniem naszej firmy jest dostarczenie klientom usług szkoleniowych na pierwszorzędnym poziomie. Wykwalifikowani metodycy i inne osoby z wieloletnią praktyką dbają o jakość kształcenia i jak najlepszą satysfakcję we wszystkich naszych placówkach, które znajduje się w Warszawie i innych regionach polski. Jednak dla Was sięgamy po więcej, jesteśmy mobilni i organizujemy szkolenia zamknięte.
Praca jako spawacz światłowodów 
O ile proces spawania łączeń światłowodów sam w sobie nie jest skomplikowany, gdyż mamy do dyspozycji odpowiednie narzędzia, którymi się wspomagamy, o tyle od spawacza oczekuje się dokładności i wytrwałości w realizacji powierzonego mu zlecenia. Welding of optical fibers to nic innego, jak łączenie przewodów, w skład którego wchodzą włókno szklane i tworzywa sztuczne, ponadto poprzez proces ciepła z użyciem łuku elektrycznego, otrzymujemy połączenie stałe.
Instruktorzy z naszych placówek nakładają bardzo duży nacisk na edukację w zakresie jakości montażu i stosowania odpowiednich narzędzi do pracy. Podstawowym wyposażeniem spawacza są między innymi: spawarki, mierniki mocy optycznej, obcinaki światłowodowe, nożyczki do kevlaru, oraz czyściki złączy światłowodowych. Dlaczego tak ważne są narzędzia, którymi się posługujemy? Na rynku jest dużo ofert dotyczących zakupu między innymi spawarek, które wydają się niewiele od siebie różnić, a jednak nie stosuje się tej samej w każdej sytuacji.   
Rodzaje spawarek światłowodowych oraz ich zastosowanie. 
| | | |
| --- | --- | --- |
| Welders centering the fiber core | Welders centering the fiber mantle | Centering welding machines to the real core |
| Wyróżniamy tu dwa modele centrujące do rdzenia geometrycznego oraz rzeczywistego. Początkowy system używany jest przez większość niszowych spawarek i tak, jak w przypadku centrujących do płaszcza włókna, sprawdzi się w przypadku naprawdę dobrych jakościowo włókien, w których rdzeń geometryczny wchodzi na rdzeń rzeczywisty. Pozycjonowanie do drugiego to system wykorzystywany w najlepszych spawarkach światłowodowych. Tego typu spawarki samodzielnie badają zespawane włókna i są w stanie położyć je idealnie do rdzenia rzeczywistego, niwelując w ten sposób tłumienie do zera. | The most economical of the possible options, it allows the fibers to be matched to each other on the basis of their coats. Troublesome for these welding machines are the fibers of poor quality, because the core is not adherent in the place of the jacket. This connection has a slightly higher attenuation. | Najlepsza jakościowo, ale i najdroższa. Spawarka wykorzystuje metodę, która potrafi automatycznie rozpoznać rodzaje spawanych włókien i układać je względem ich realnego rdzenia. Cechuje się prawie idealnymi parametrami tłumienności. |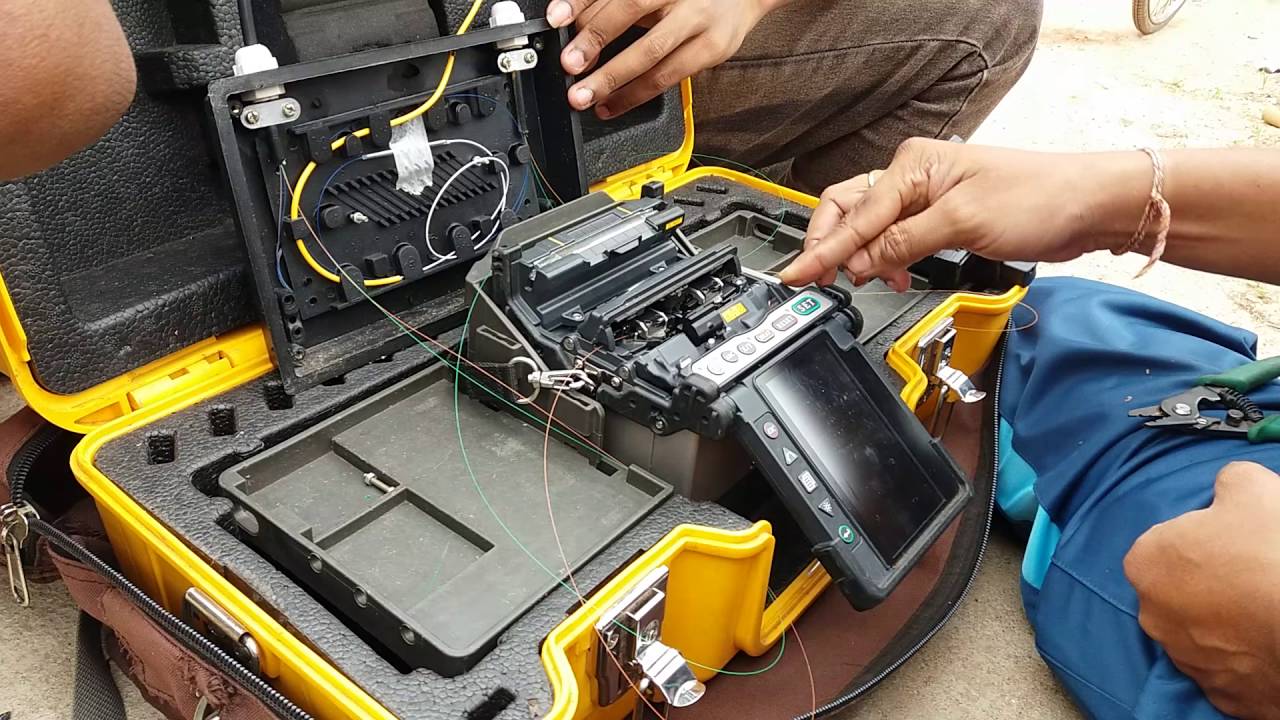 What are the steps to prepare for welding? 
At the very beginning, the appropriate diameter and length of the heat-shrinkable tube should be selected.
Then remove the protective layer of the optical fiber with a stripper.
Kolejną czynnością jest oczyszczenie styku łączenia światłowodu oraz dokładne jego przycięcie specjalistycznym nożykiem z diamentowym ostrzem.
And finally, preparation of the welding box, securing the cable with a heat shrink tube and welding the whole thing in the furnace.
Proces spawania przebiega w 4 etapach i odbywa się za pośrednictwem spawarki. Pierwszą czynnością, jaką wykonuje spawacz to dokładne ułożenie kabli łączących z dokładnym centrowaniem włókien względem siebie. Kolejny etap to zbliżenie do siebie styków z odpowiednim doborem prądu w łuku elektrycznym, aby uzyskać pożądaną temperaturę – ma to na celu zmiękczyć przewody i doprowadzić do pomyślnej jakości połączenia. Trzecia czynność polega na połączeniu kabli z użyciem docisku w odpowiednim czasie, dzięki czemu dochodzi do zespojenia przewodów. Ostatnim etapem jest uwolnienie ciepła zespolonych przewodów, dzięki czemu gęstnieją i krystalizują się ich struktury w miejscu przyłączenia. 
Jeżeli zainteresowała Cię nasza offer dotycząca kursów na stanowisko spawacza światłowodów, zapraszamy do kontaktu telefonicznego. Na naszej stronie internetowej znajdziecie zakładkę, na której opisane są również inne szkolenia.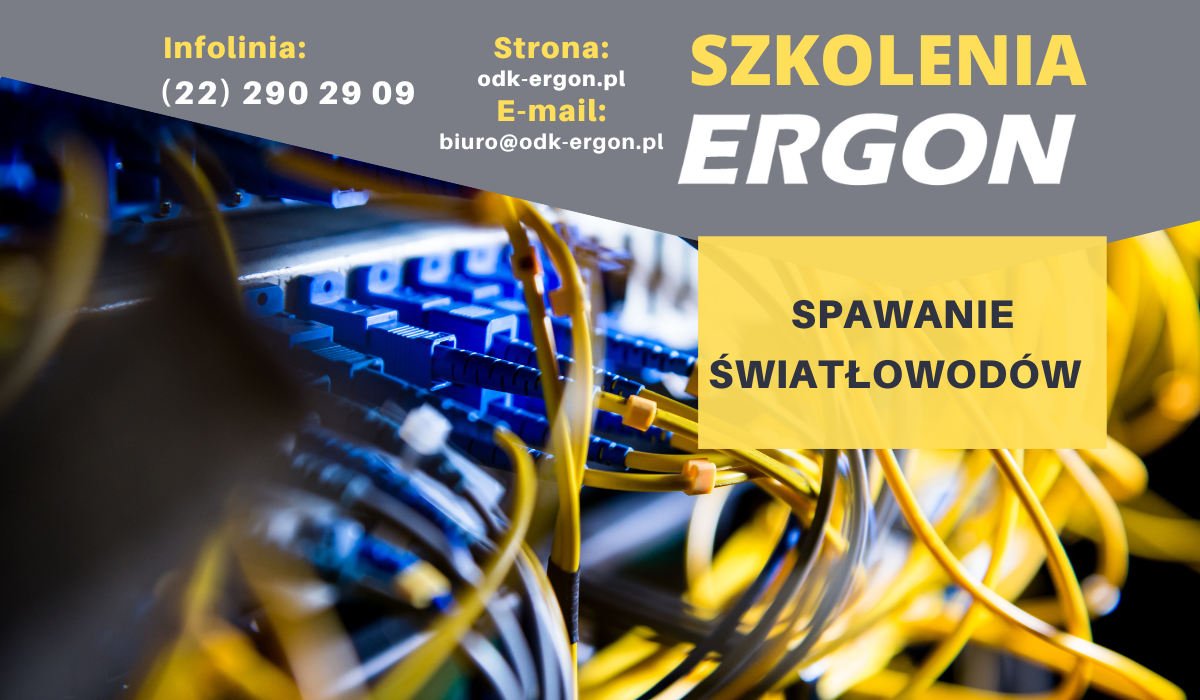 More information: