Machine Certification Provisions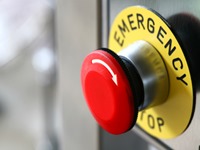 The following legal provisions apply to machine certification:
Directive 2006/42 / EC of 17 May 2006 on machinery, also known as the machinery directive. The directive was introduced by the ordinance of the Minister of Economy of October 21, 2008 on essential requirements for machines (Journal of Laws No. 199, item 1228). It replaced the Ordinance of the Minister of Economy of December 20, 2005 (Journal of Laws No. 259, item 2170).
This directive applies to the following facilities:
machinery
safety components
interchangeable equipment for machines
equipment intended for, among others for lifting
chains, belts and ropes
parts detachable from the machinery, including mechanical power transmission
unfinished machines
The provisions of the directive indicate that the machine is an assembly which is equipped with a drive other than using animal or human muscle power. The assembly must consist of interconnected elements and parts, at least one of which must be moving. The directive excludes, inter alia, weapons, machines designed for the police, military, research purposes, mining hoisting equipment, machines operating for nuclear purposes, in amusement parks, rail, air and water transportation means.
The following legal provisions also apply:
Regulation of the Ministry of Economy of 21. 10. 2008 on the essential requirements for machines (Journal of Laws of 2008, No. 199, item 1228)
Regulation of the Ministry of Economy of 13. June 2011 amending the regulation on essential requirements for machines (Journal of Laws No. 124 item 701)
Low Voltage Directive 2006/95 / EC
2004/108 / EC Electromagnetic Compatibility Directive
ATEX 94 / 9WE directive - explosion zone
More information: