Training for inspection and measurement work
ERGON is involved in training in the field of measurement and inspection work and more. The aim of our centre is to give you the necessary knowledge to carry out work in the energy field. During your training, you will learn how to carry out measurements on electrical installations and more. With us, you will gain new qualifications and expand your skills.
Training program
At our centre, you will learn about the most important issues needed to practice as an electrician. The course programme includes a theoretical part, which is then used in practical tasks. The classes are based on the use of advanced measuring equipment. Each measurement carried out ends with the preparation of a protocol with conclusions.
The aim of the training course is to prepare the trainee to successfully pass the qualification examination for operation and supervision.
The main topics for the supervision exam include: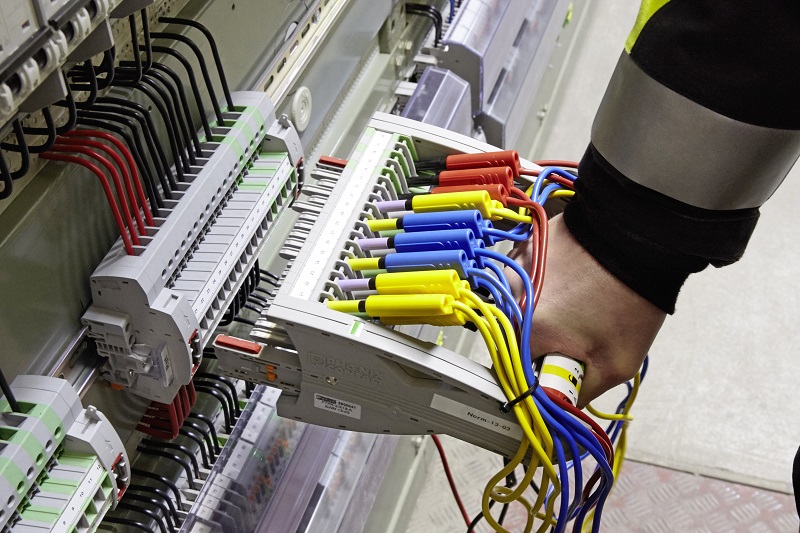 rules to be followed in the event of an accident, fire or other emergency,
regulations concerning health, safety and security at work,
principles for the programming of equipment, installations and networks with regard to fuel and energy use,
provisions on the connection of equipment and installations to the grid,
regulations for the construction, installation and networking of metering equipment,
rules for the disposal of the facility connected to the network,
principles and conditions for carrying out inspection, measurement and assembly work.
The main topics covered to pass the exam in operations include:
principles for carrying out inspection and measurement work,
principles for the construction of equipment, networks and installations,
emergency instructions,
operating rules and instructions,
occupational safety and security rules.
Post-course work
After completing the course, you will be able to perform, among other things:
testing of residual current devices,
earth resistance measurements,
lightning protection system measurements,
cable resistance measurements,
illuminance measurements,
short circuit loop impedance measurements.
Who can join the training?
No vocational training is required to take part in the inspection and measurement training course. What is required of the trainee is to be of legal age, have a minimum of primary school education and a medical certificate in which there are no contraindications to the work. In addition, you can attach documents proving your knowledge in the field of electrical engineering.
Exam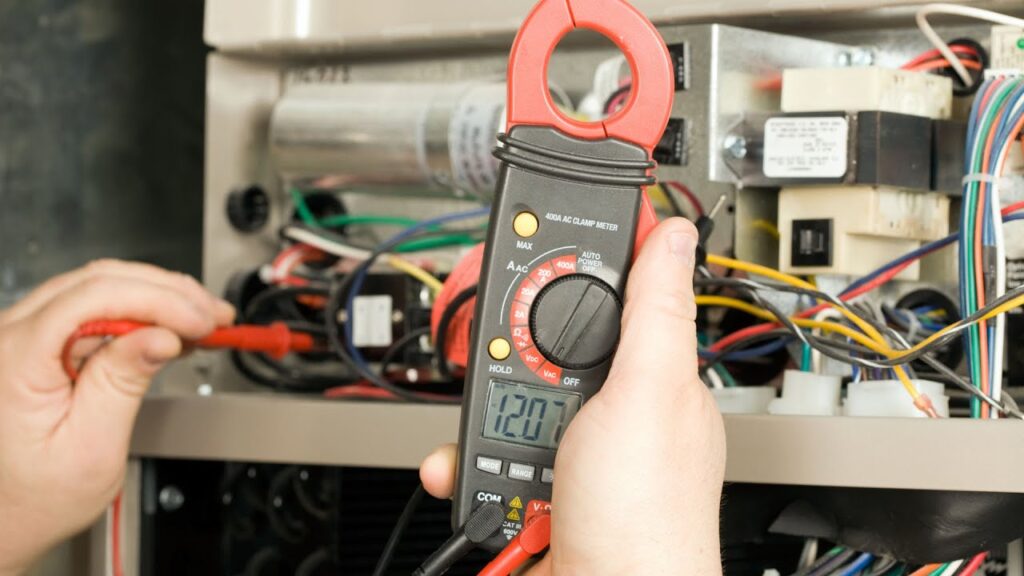 Once you have completed the training course, you will easily be able to pass the examination for the licence for inspection and measurement work on electrical installations up to 1kV. You can take the exam immediately after completing the training. The test is conducted before a Qualification Board in an oral form, after which you will receive your State Qualification Certificate.
Where do we conduct training?
Our courses and training are conducted throughout Poland. The company is based in Warsaw, but we conduct courses throughout Poland.
Find out about other courses and training.
We offer training and courses such as:
G1, G2, G3 course,
forklift operator training,
training as a painter/sandblaster,
mountaineering courses.
Questions and Answers
Do I have to be an electrician to take the training for inspection and measurement work?

No, you only need to have a minimum of primary education to join the training.
Do you prepare trainees to deal with fire in your training offerings?

Yes, safety on the job is paramount and we prepare students to deal appropriately with any emergency, even a fire.
Do you have G1 courses on offer?

Yes, we have a very wide range of training courses, including G1, G2 and G3.
More information: