Work at heights and safety
Przepisy prawne
Prace wysokościowe tylko na pozór wydają się dość proste. Tymczasem wymagają one szerokiej wiedzy specjalistycznej, bardzo dobrej sprawności fizycznej, a także znajomości przepisów związanych z pracami na wysokości. Warto zrobić kurs na prace wysokościowe, np. w dostępie budowlanym lub linowym.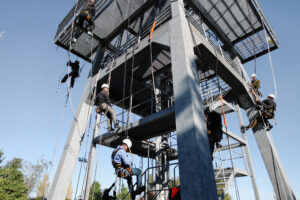 Czego wymagają prace na wysokościach?
Prace wysokościowe są wciąż popularne, gdyż można liczyć na wysokie wynagrodzenie zarówno w Polsce, jak i za granicą. Wymaga jednak opanowania i stalowych nerwów. Niezbędna jest właściwa asekuracja. Trzeba pamiętać, że nie każdy może zostać tak zwanym alpinistą przemysłowym ze względu na oczywiste ograniczenia np. lęk wysokości.
Czego dotyczą prace wysokościowe?
Prace wysokościowe związane są z różnymi remontami, montażem czy też pracami budowlanymi. Pracownicy wysokościowi pracują np. na mostach, kościołach, urządzeniach przemysłowych, stadionach, banerach reklamowych. Aby zakwalifikować pracę jako wysokościową musi być przynajmniej metr nad poziomem podłogi bądź ziemi.
Ryzyko w pracy i uprawnienia
Prace wysokościowe obarczone są sporym ryzykiem. Może bowiem dojść do śmiertelnego upadku, jednak odpowiednie doświadczenie pozwala uniknąć tego typu zdarzeń. Należy mieć odpowiednie uprawnienia do prac wysokościowych, przede wszystkim szkolenie związane z bezpieczeństwem pracy. Odpowiedni certyfikat przyda się kaskaderom, monterom, pracownikom platform wiertniczych czy budowlańcom. Jednym z najważniejszych czynników przy pracy na wysokości jest bardzo dobry stan psychofizyczny. Osoba, która chce pracować na wysokości musi uzyskać orzeczenie od lekarza dotyczące braku przeciwwskazań do wymienionej pracy.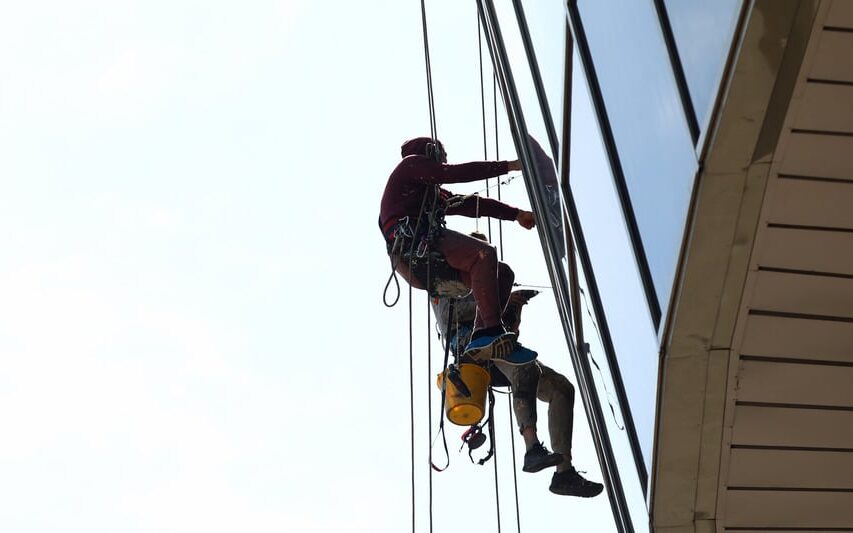 We can include industrial mountaineering among works at heights. It is very important not to work under the influence of alcohol or psychoactive substances. It is unacceptable and risky. Another risk is the one I wrote about, i.e. fear of heights. When working at height, it is very important to control yourself and, above all, to be resistant to stress. The psyche is essential.
Search for employment
Person after the altitude course will find employment easily. Climbing services are quite often performed on the basis of a contract-mandate. It is worth emphasizing that work at height is popular outside our country. There is still a shortage of hands for work. A person planning a trip can count on accommodation and insurance.