Scaffolding installer course, become one too!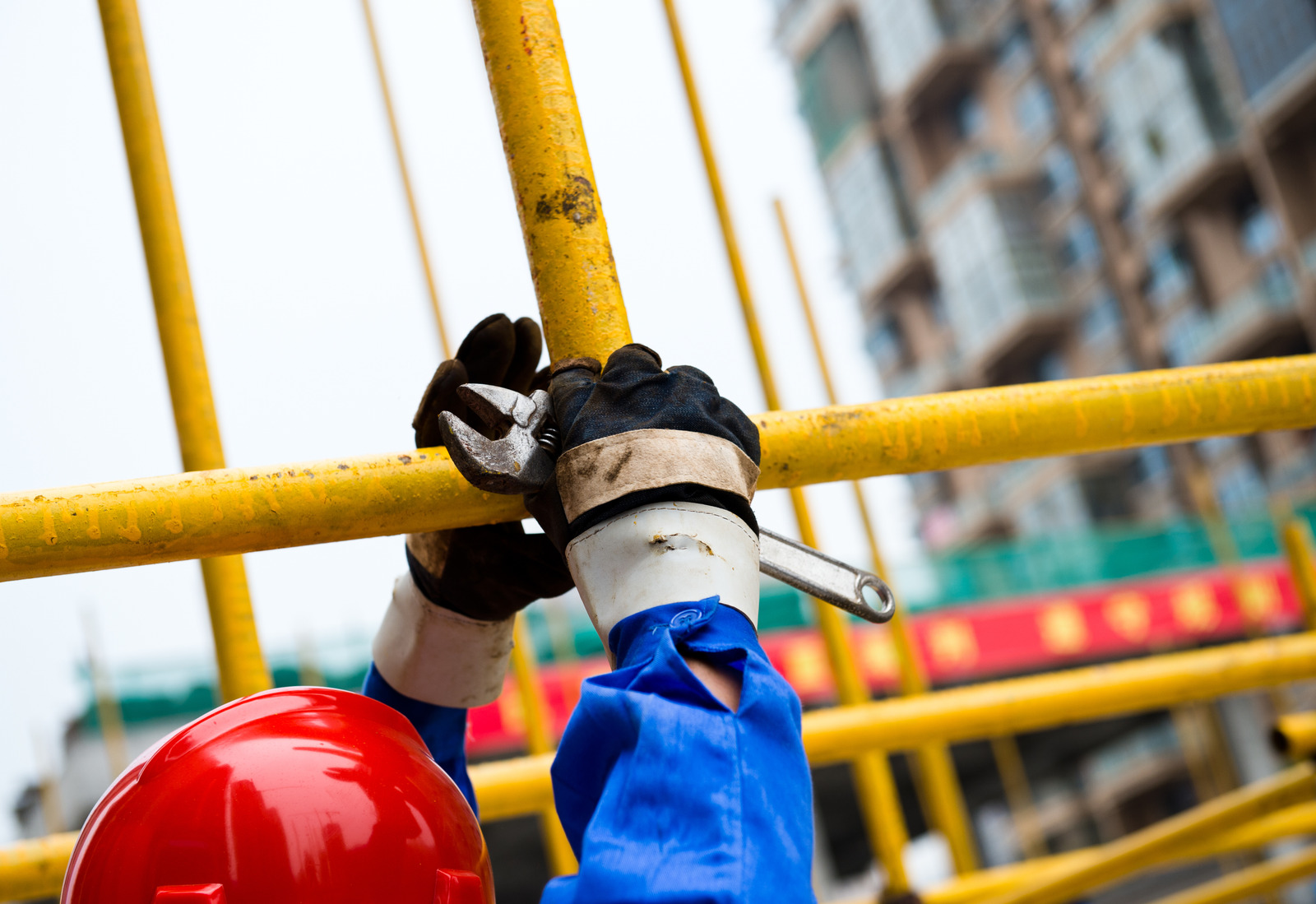 Comprehensive training
Join us for scaffolding installation training.
The construction industry is constantly evolving, so if you like new challenges, want to get a stable job and hope for good pay - sign up for our course! We offer training as a construction scaffolder (assembly and disassembly), which will be carried out by our highly qualified staff, who put the individual approach to each trainee first. In addition, we value a friendly atmosphere. We place emphasis on both practical and theoretical classes, as we realise how positively this can affect the final learning outcome.  
What can you learn from the training? 
The course consists of a theoretical and a practical part and takes place at our premises or at the customer's premises. Our task is to prepare the trainee for the examination before the examination board.
During the training you will gain both theoretical knowledge and practical skills, including the operation of the equipment. Topics covered during the class include:
technical and health and safety documentation when assembling and working on scaffolding,
construction and types of scaffolding,
site organisation,
assembly and dismantling methods,
documentation on scaffolding.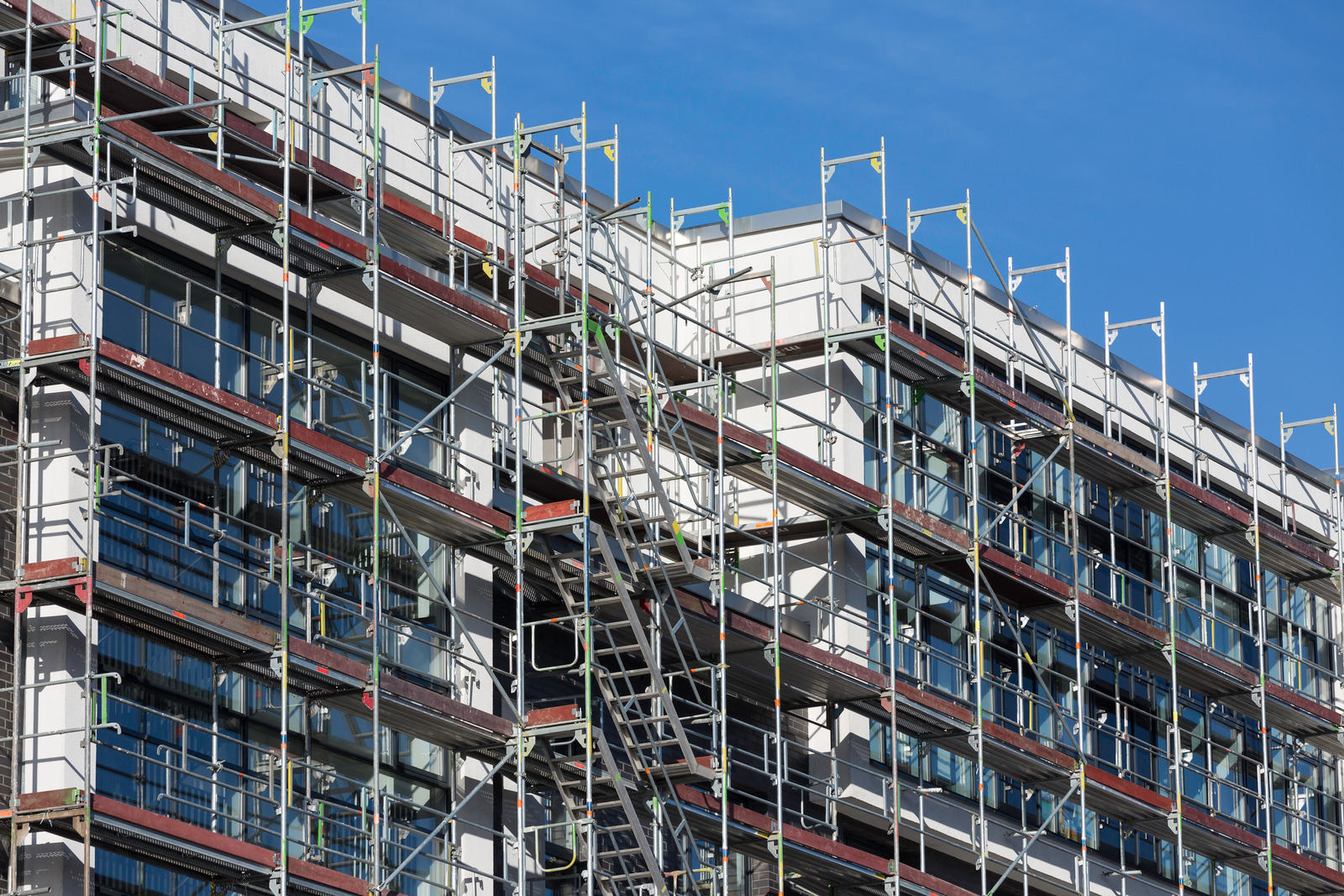 What does the examination look like? 
In the theoretical part of the exam, trainees must demonstrate knowledge of health and safety rules, as well as the ability to compile technical documentation and knowledge of scaffolding design. The practical part includes a demonstration of scaffolding assembly and disassembly and an assessment of the stability and safety of the assembled structure. The scaffolding licence is issued by the Institute of Mechanised Construction and Rock Mining. A scaffolder's booklet is issued upon passing the exam.
The profession of the future 
In large cities, scaffolding can be seen at every turn. They are also used by cleaning crews, e.g. for window cleaning and maintenance in office buildings, at small and large construction sites, for the restoration of historic buildings, and in connection with the construction of warehouses, halls or concert stages. Scaffolding is installed by people who are specially authorised. They are an essential element in the work of renovation, installation and repair companies. Due to the growing demand for such specialists, we have no doubt that it is worth becoming an assembler. On the Polish labour market, there is a shortage of professionals in relation to the need for scaffolding assembly, which is why salaries for those with qualifications are at an above-average level. On the other hand, trying one's hand abroad, e.g. in Scandinavian countries, one can count on much more attractive salaries. Salaries may vary depending on the employee's qualifications and experience.
Sign up for training! 
If you would like to take a scaffolder training course, it would be a great advantage to have a vocational training in construction, but this is not required. You will improve your position on the labour market and also gain useful skills and the necessary qualifications. Sometimes the Job Centre subsidises vocational courses, so it is a good idea to keep up to date on whether there is such an opportunity.
What does the job entail?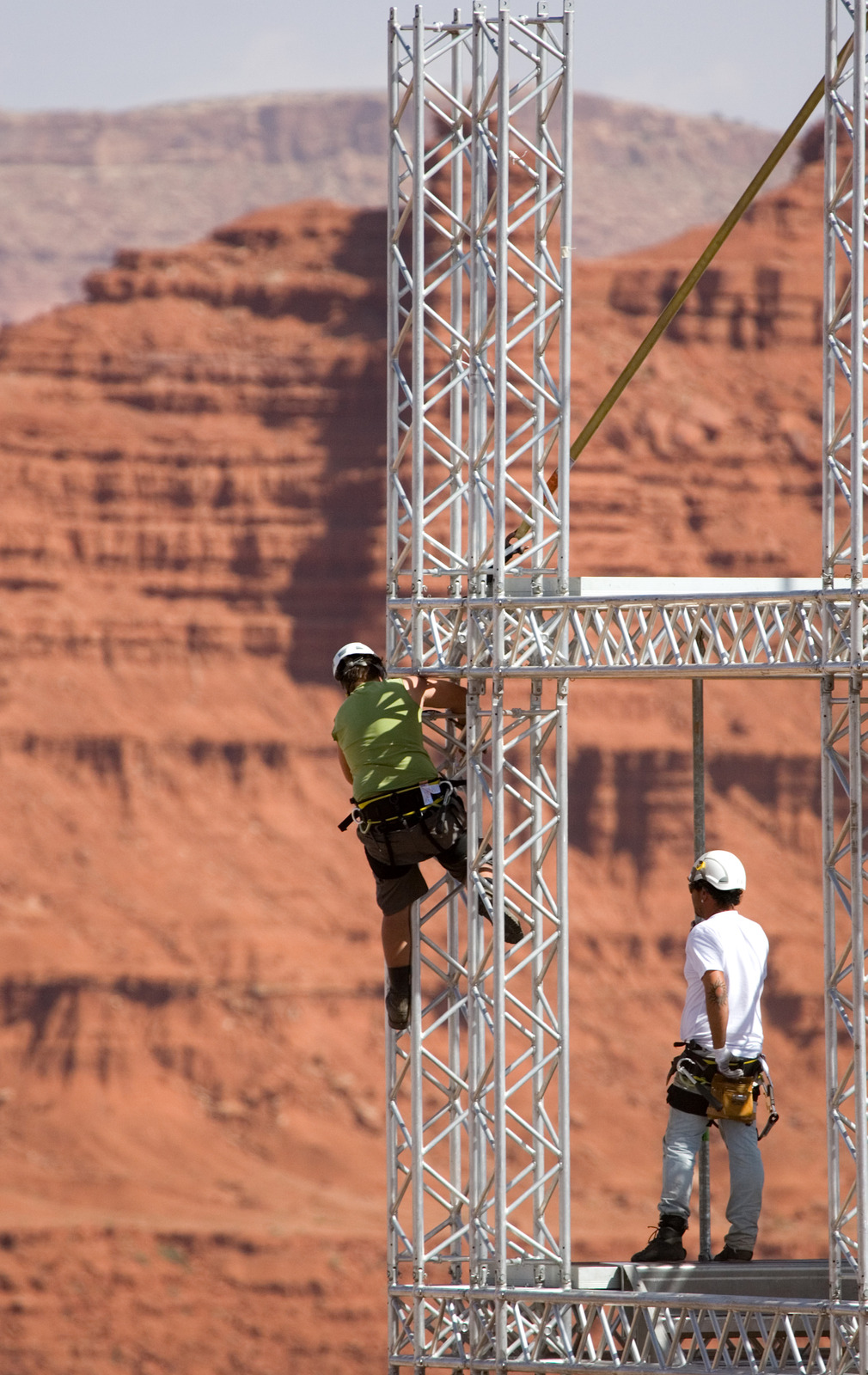 Contrary to appearances, the duties of a scaffolding assembler are quite varied. They include assembling and dismantling the structure in question, as well as planning its location in advance and ensuring its safe operation. Incorrectly assembled scaffolding can be extremely dangerous for the workers and people next to it, so the person working as a scaffolder should have the right qualifications and skills. During your training at our centre, you will learn everything you need to know to perform your duties as a scaffolder expertly.
What are the course requirements? 
at least 18 years of age,
having at least a basic education,
obtaining an up-to-date medical certificate confirming that you are not restricted to working at height.
What is the cost of becoming certified? 
What the cost of scaffolder training is depends largely on the location of the training and the number of participants. You can find out the price of scaffolder training by checking price list on our website or by contacting us directly. We will be happy to answer any questions you may have.
How long is the qualification valid? 
Scaffolding installer qualifications are unlimited in duration. You do not need to renew them in the future. 
We will make every effort to ensure that you are properly prepared for the state exam. Keep in mind that scaffolder is a position that involves working at heights. During your training, we have professionally developed materials and modern machines at your disposal. We will make sure that you get the most out of our training!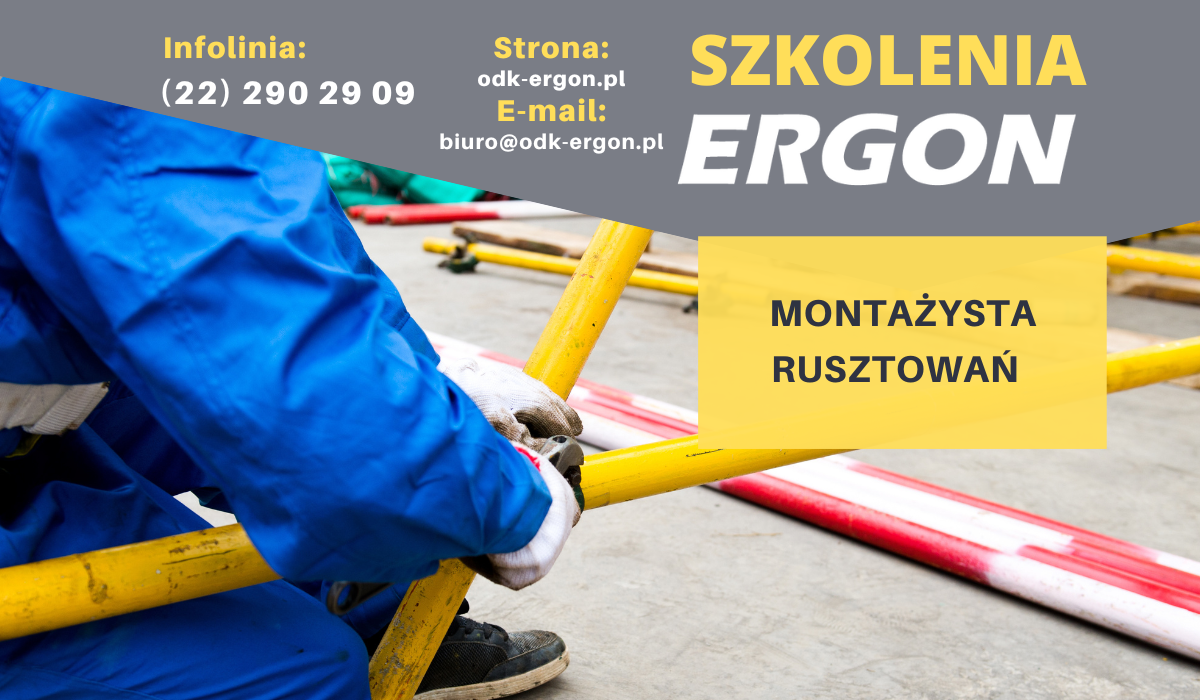 More information: