ERGON compressors service course
we invite you to ERGON Personnel Training Center for a professional course on the operation of compressors, blowers, suction nozzles, compressors and compressed air systems. The training offered by ERGON is dedicated to all aspects of the use and supervision of compressors and other such equipment. Our instructors are qualified and place particular emphasis on practical skills. We have been sharing our knowledge and experience of fibre optic technology for more than twenty years.

Class offer
Our training is dedicated to those who want to learn the basics of compressor operation and to those who want to deepen the practical knowledge they have gained over the years. We provide an introduction to the industry from the practical side. A course at ERGON guarantees:
familiarizing students with the construction of compressors, blowers, suction nozzles, compressors and compressed air installations;
preparing employees to work independently with devices of this type;
basic problems training for a given type of compressor;
familiarization with the most common faults.
The training programme involves acquiring knowledge of automatic air control equipment, compressor capacity control methods and the most important parameters of compressors, blowers and suction nozzles. In addition, trainees learn how to perform start-up and stop operations for compressors of various types. Students are also introduced to the legal acts of operation and supervision.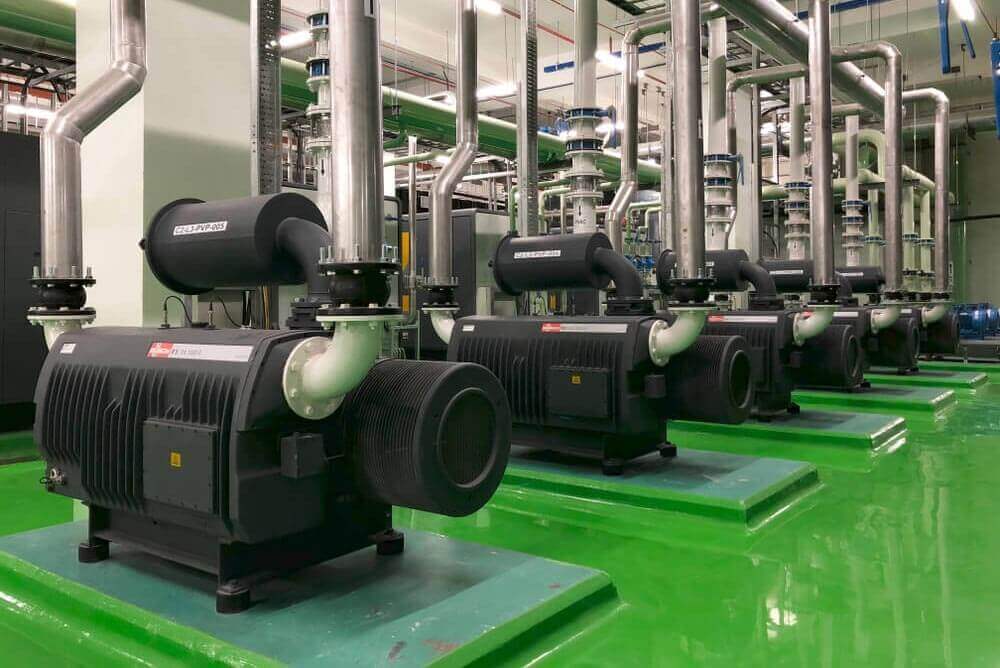 Qualifications gained
A positive result of the state examination enables the graduate of the training to:
Employment in the operation, inspection and maintenance of pumps, compressors and compressed air systems,
obtaining rights in the following categories:
"E" - operation of pumps, compressors and compressed air,
"D" - supervision over the operation of pumps and compressors.
Benefits of having a compressor license
Many tools and construction machines operate by using high-pressure air. The equipment used in industry has a power output of more than 20kW, and its operation requires a licence issued by the UDT. The same applies to the operation of compressed air and industrial gas systems. Although the use of an air gun is not subject to a qualification, it does require safety knowledge. Taking advantage of the compressor training offered by ERGON will make your job search easier. Large companies and plants use complex systems connected to one or two pressure vessels. Operating such a network requires skills and professional preparation for the job. A constant supply of compressed air without the danger of power fluctuations in the system is particularly useful on production lines. Compressors are also found in car repair shops - everywhere professionals with the right qualifications and skills are needed.
Exam 
The compressor course ends with an examination before the committee of the Office of Technical Inspection, and obtaining a positive result guarantees obtaining qualifications, which are valid for 5 years.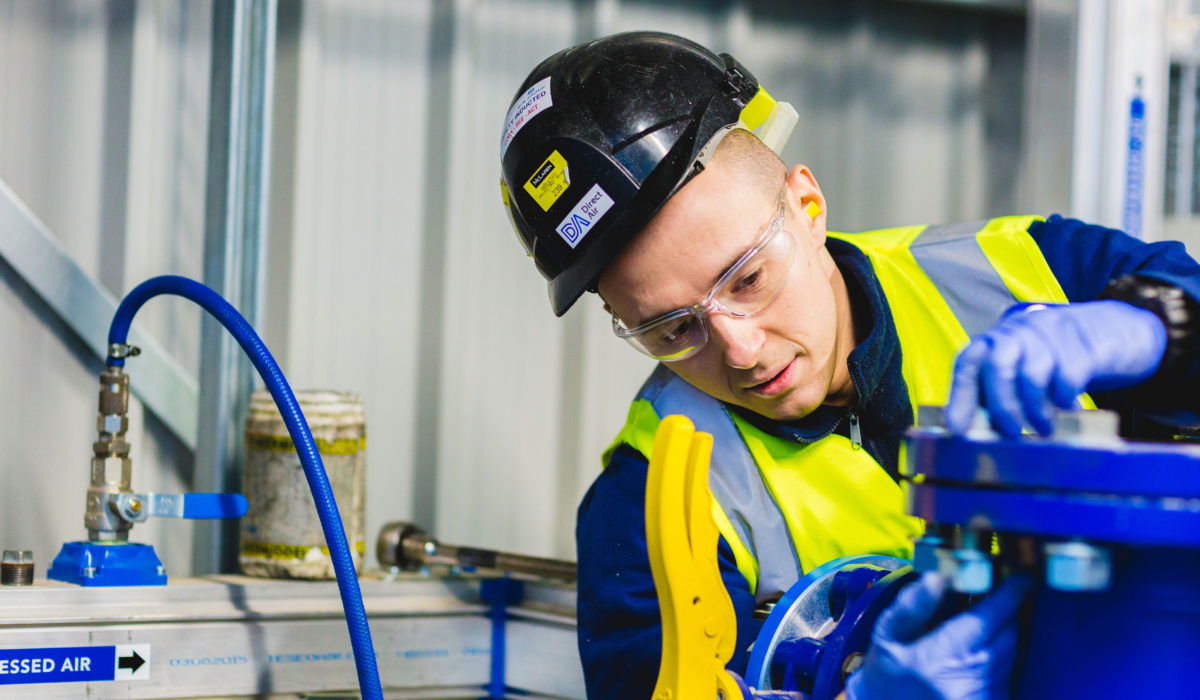 Post-course work 
The ability to operate and supervise compressors, blowers, sumps, compressors and compressed air systems will enable you to work in, among other things:
gas industry and gas transport;
metallurgy;
process plants in the area of industrial chemistry;
mining;
refrigeration industry;
companies using forced circulation equipment;
industries using artificial draft processes in boiler equipment and chimney coolers;
pneumatic transport;
companies dealing with professional pressure painting.
Place of training
Compressor training takes place in our branches throughout the country. We also offer closed training for organized groups - then we reach the client.
Why ODK ERGON?
By completing the training we organise, you can acquire the necessary knowledge to operate compressors independently and safely. The course we offer provides theoretical and practical preparation for work in the profession. During training, we focus on the comprehensive qualification of our trainees. We have more than 20 years of experience, during which time we have trained thousands of people. If you have any questions about our offer, please contact us - our staff will be happy to help clarify any doubts. We encourage you to choose our services! The ERGON Personnel Development Centre Team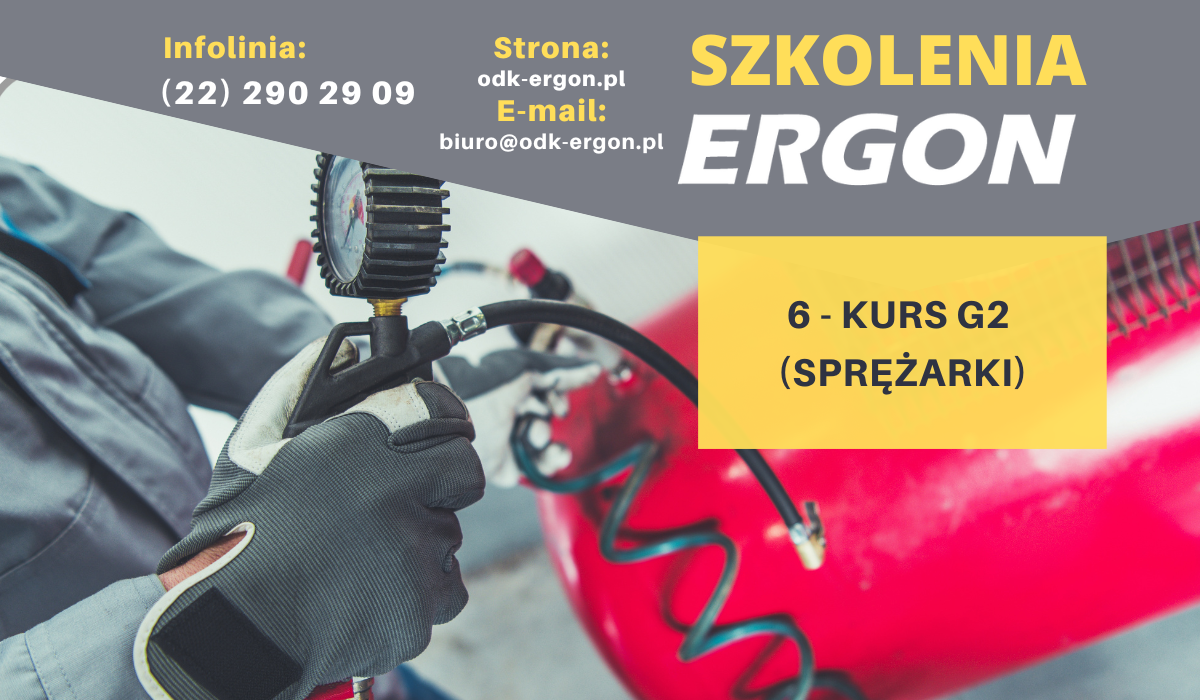 More information: