Fire protection - requirements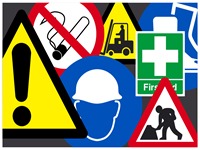 Act of August 24, 1991 on fire protection. (Journal of Laws of 1991, No. 81, item 351, as amended) contains the most important information regarding the company's obligations in the field of fire protection. According to the regulations, every person - natural, legal, institution or organization that uses a given facility and the adjacent area or the area itself is obliged to prepare their appropriate security.
The manager of the building, site or facility, its owner or user is obliged in particular to:
compliance with construction, technological and installation requirements in the field of fire protection
equipping the facility, site or building with appropriate rescue and firefighting equipment, including extinguishing agents - information about them can also be found in separate regulations
take care of regular maintenance and repair work on fire and rescue equipment so that they can function reliably at all times
prepare the building, area or facility so that its users can, if necessary, use the evacuation or rescue operation
familiarize your employees with the regulations Fire - this can be done on the basis of training courses that incorporate theoretical and practical information
indicate what to do in the event of a local emergency, for example fire, natural disaster
The manager, user or owner are responsible for violating the regulations and may be subject to penalties for non-compliance. Supervision is carried out by the commanders of the State Fire Service, who are authorized to carry out inspections.
More information: