Mobile platform operator course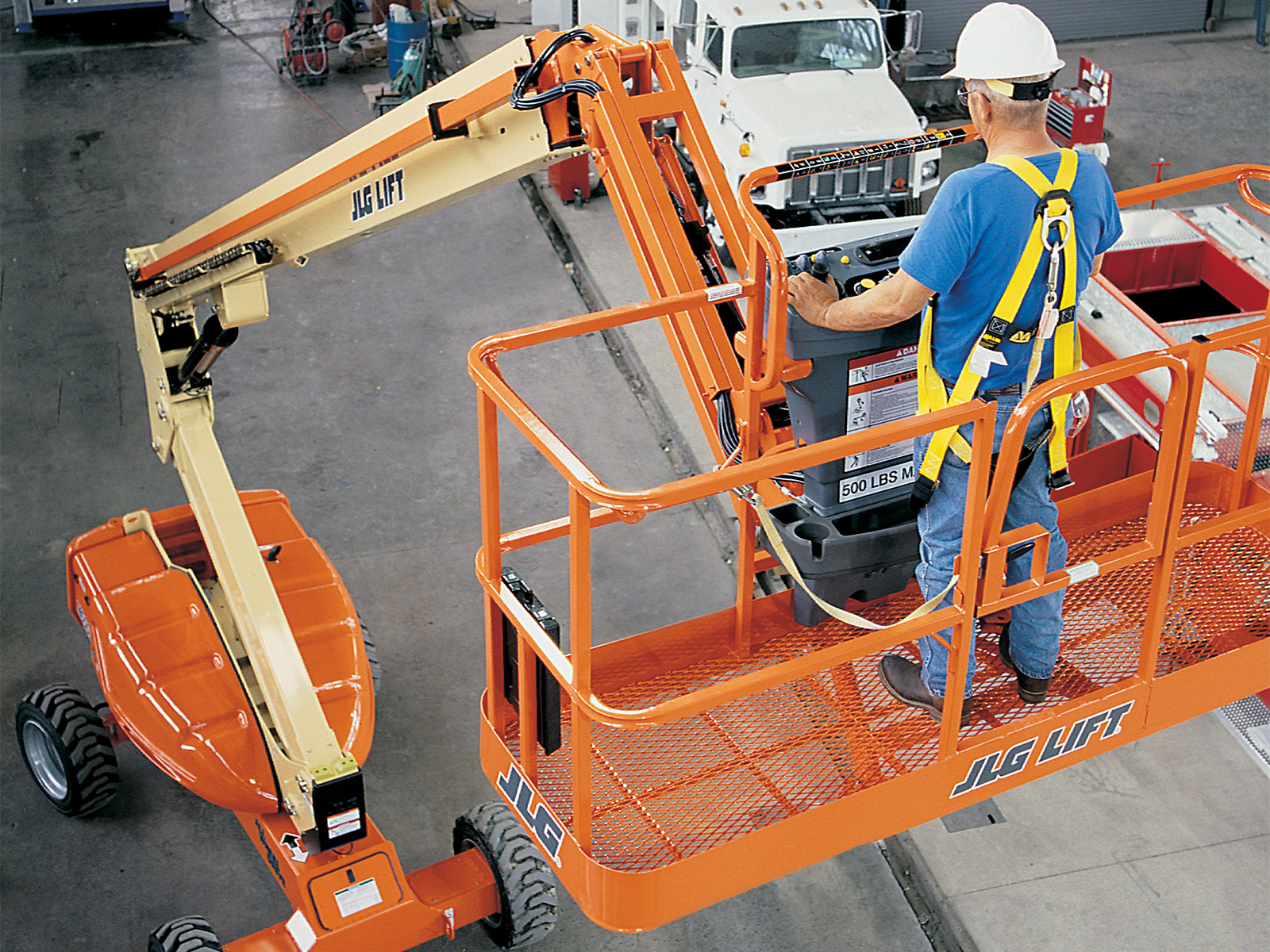 Jesteśmy ośrodkiem szkoleniowym, który organizuje profesjonalny kurs na operatora podestów ruchomych. Serdecznie zapraszamy do zapoznania się z naszym szkoleniem.
Have you ever thought about changing your career or broadening your qualifications? Operator of mobile platforms jest jednym z najpopularniejszych oraz cenionych zawodów na rynku pracy. Zdobądź uprawnienia do wykonywania zawodu operatora platform. U nas masz możliwość nauczenia się wszystkiego od podstaw lub udoskonalenia swoich umiejętności obsługi podestów ruchomych. Nasz kurs zapewni Ci kompleksową wiedzę z zakresu obsługi podestów ruchomych oraz bezpieczeństwa pracy w zawodzie.
Training program
Podczas zajęć w naszym ośrodku zostaną omówione takie zagadnienia jak:
obowiązki operatora,
dokumentacja techniczna podestu,
health and safety rules,
instrukcja eksploatacyjna,
statyczność podestów ruchomych,
urządzenia zabezpieczające,
budowa i podział podestów ruchomych.
Dzięki naszemu szkoleniu żadne zagadnienia związane z platformami mobilnymi nie będą stanowić dla Ciebie problemu. Upewnimy się, że ukończysz kurs usatysfakcjonowany i pewny swojej wiedzy i umiejętności. Nasi instruktorzy podchodzą do każdego kursanta indywidualnie, a ich przyjazne podejście ułatwi Ci przyswajanie wiedzy.
Kategorie uprawnień UDT na podesty ruchome:
podesty ruchome stacjonarne,
hanging mobile platforms,
mast climbing work platforms,
podesty ruchome przejezdne,
podesty ruchome na pojazdach kolejowych.
What are the requirements to enroll in the course?
You only need to be at least 18 years of age, have at least an elementary school education and have no medical contraindications to work in a certain position.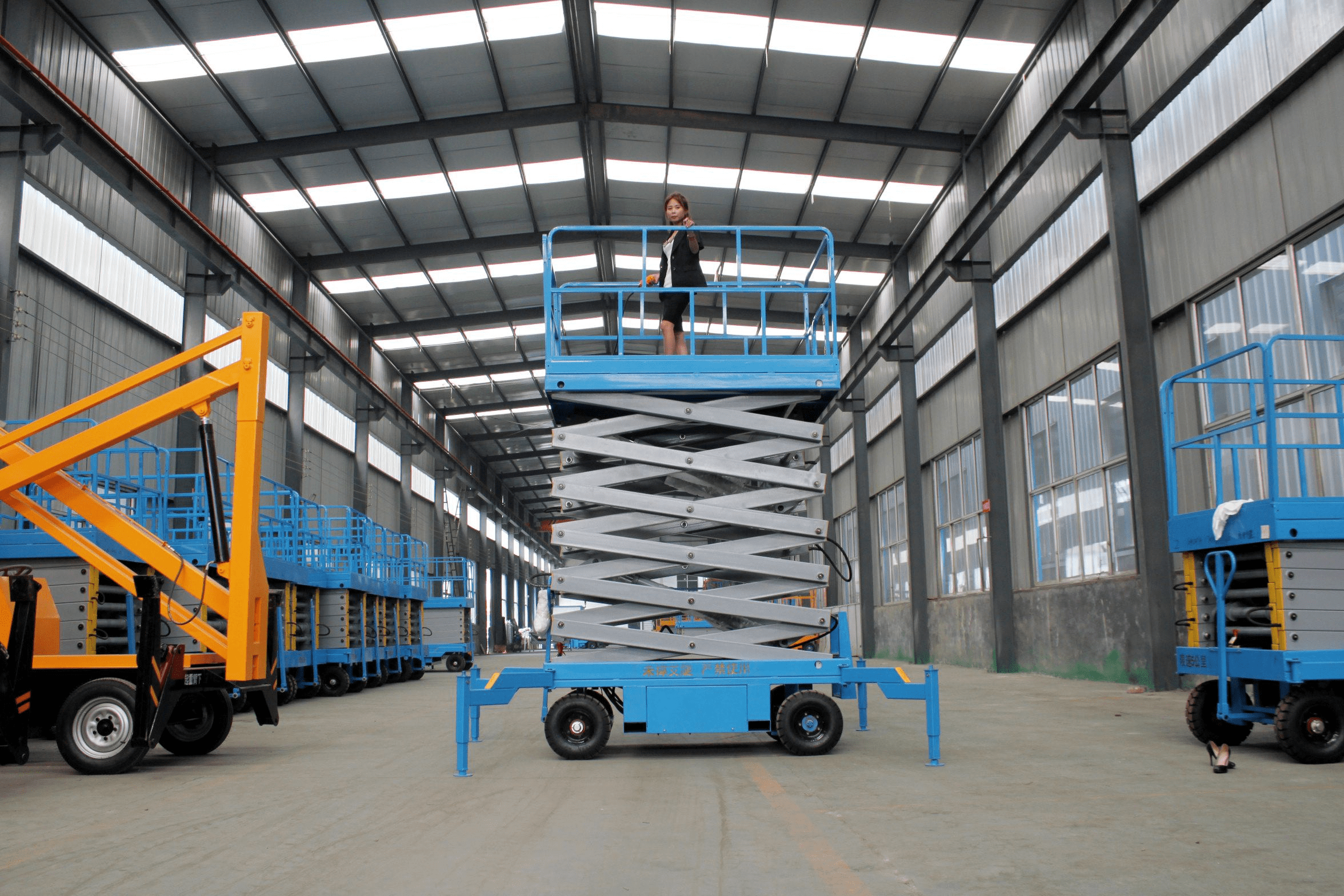 Will I get a course completion certificate?
Tak. Twoja nauka zakończy się egzaminem przed komisją Urzędu Dozoru Technicznego, dzięki któremu uzyskasz UDT qualifications.
Can i work abroad?
Tak, uprawnienia UDT ważne są również na terenie Unii Europejskiej. Wydawane dokumenty są w języku polskim, ale jest możliwość uzyskania ich też w innych językach, dzięki czemu można podjąć pracę także za granicą.
Cena szkolenia
Oferujemy atrakcyjne ceny oraz rabaty grupowe, które możesz sprawdzić w naszym cenniku, poprzez skontaktowanie się z nami telefonicznie lub wypełniając formularz zapytania ofertowego.
Where is the course taking place?
Szkolenia prowadzimy w naszym głównym oddziale w Warszawie oraz w wielu innych miastach w Polsce. W celu zorganizowania szkoleń zamkniętych możemy również dojechać do Ciebie na terenie całego kraju. Prosimy o kontakt w celu uzyskania szczegółowych informacji. Nasi eksperci zawsze chętnie służą pomocą. Serdecznie zapraszamy do zapoznania się z naszą ofertą.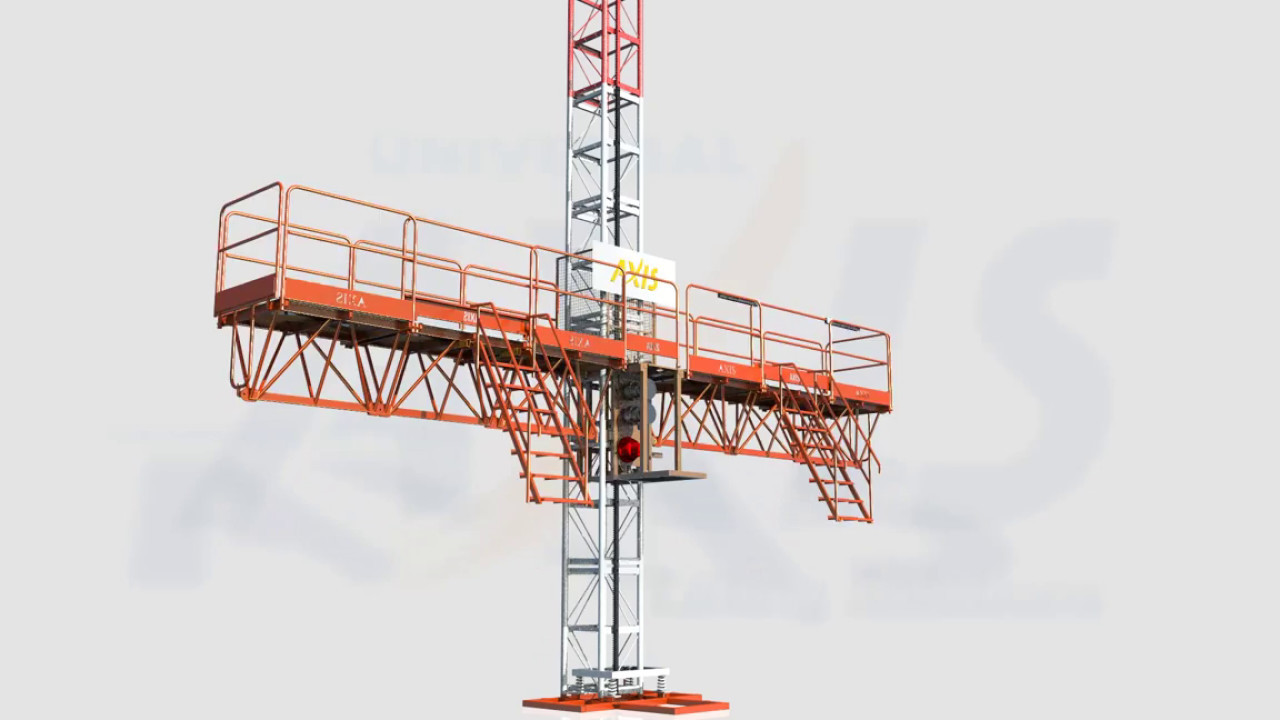 Podesty ruchome – krótka charakterystyka
Podesty ruchome to dźwignice, zaliczane są do grupy maszyn budowlanych. W zależności od rodzaju zbudowane są z platformy zawieszonej lub podnoszonej przez dźwignie, która porusza się w poziomie i pionie, a także wysięgnika oraz podwozia. Najczęściej stosowane są na wysokościach do prac montażowych oraz budowlanych. Wysięgniki możemy podzielić na przegubowe, teleskopowe lub przegubowo- teleskopowe. Podesty ruchome mają umiejętności jezdne, a także napęd, którego skutkiem jest możliwość poruszania się. Wyróżnić można podesty z napędem elektrycznym (z baterii akumulatorów lub z sieci) oraz spalinowym. Podczas naszego kursu nauczymy Cię jak używać ich zgodnie z przeznaczeniem i instrukcją obsługi.
Podnośnik koszowy oraz podnośnik nożycowy są często używane w pracy na wysokościach, m. in. w pracach dekoratorskich, budowlanych, montażowych i wykończeniowych. Podnośniki koszowe wykorzystywane do prac zewnętrznych, najczęściej montowane są przy naczepach samochodów. Ich elastyczność umożliwia stosowanie zewnętrzne oraz wewnętrzne do kilkudziesięciu metrów. Gwarancja zasięgu w każde trudno dostępne miejsce pracy dzięki teleskopowi podłączonemu do systemu przegubów, a także możliwości poruszania się we wszystkich kierunkach, nawet z uniesionym koszem. Wysokości nie będą stanowić dla nikogo problemu ze względu na możliwość wyboru podnośnika dostosowanego według wysokości jaką planujemy osiągnąć. Jeśli jest wymagane podnoszenie wyjątkowo ciężkich materiałów budowlanych, elementów konstrukcji lub narzędzi, warto skorzystać z ładowarki teleskopowej albo wykorzystać przeznaczone do tego typu prac podesty teleskopowe. Wspomniane urządzenia stosowane są do operowania na trudnym podłożu lub nierównym terenie, przy pomocy napędu na cztery koła. Możliwość pracy w miejscu, w którym podłoże platformy znajduje się na bardzo dużych wysokościach lub w dużej odległości.
Natomiast podesty teleskopowe masztowe używane są do pracy wewnątrz ze względu na niebrudzące koła. Niska waga i niewielkie wymiary, które pozwalają dotrzeć nawet do najtrudniejszych miejsc pracy, a następnie podnieść i przesunąć na bok, mimo różnego rodzaju przeszkód. Jednak do pracy w budynkach najczęściej wykorzystywane są podesty nożycowe ze względu na ogumienie oraz niską emisje hałasu, chociaż mogą być także wykorzystywane bez problemu do prac zewnętrznych, jeśli powierzchnia jest prosta oraz została poprzednio utwardzona. Największym atutem są kompaktowe wymiary, umożliwiające łatwe manewrowanie. Nieutwardzone podłoże na placach budowy pozwala jedynie na prace platform ruchomych z silnikiem diesla oraz czterokołowym napędem. Na utwardzonym podłożu możliwe jest pracowanie podestów napędzanych silnikiem elektrycznym.
If you want to significantly improve work efficiency and enable employees to reach high and hard-to-reach installations, you should consider the course of operating these advanced devices that modern technology has provided us in recent years. Tasks performed with platforms replacing classic ladders and scaffolding allow to obtain the expected results more efficiently, faster and safer. In our center, we will teach you the correct operation of mobile platforms and you will obtain the appropriate qualifications of the Office of Technical Inspection required as an operator.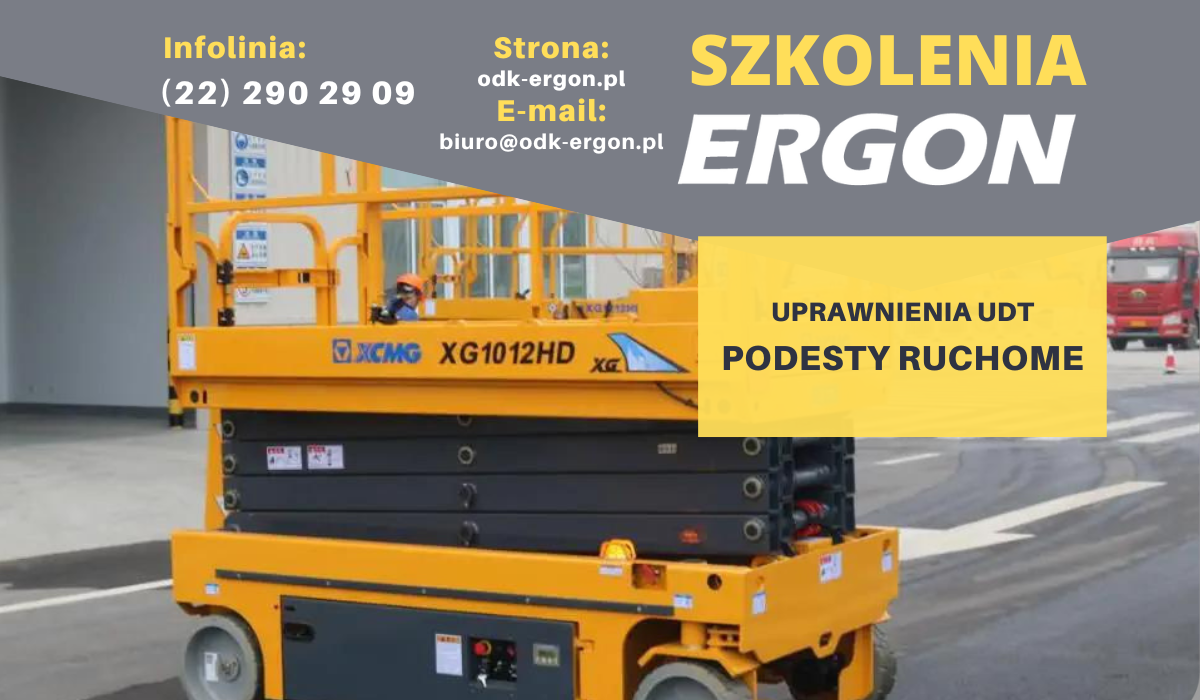 More information: