Become an operator of mobile platforms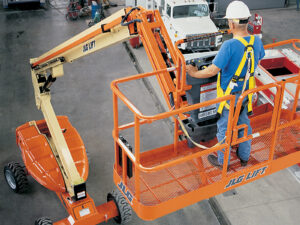 Have you ever thought about changing your career or broadening your qualifications? Operator of mobile platforms is one of the most popular and respected professions on the labor market, both in Poland and around the world.
If you want to find a job easily in the future, sign up for our course. Obtain the qualifications enabling you to practice your profession. No prior knowledge is required. We give you the opportunity to learn everything from scratch, but also to improve the existing ones. There are many companies on the market that offer courses that are carried out quickly and carelessly. You don't have to worry about anything with us! Our course will provide you with comprehensive knowledge in the field of operating mobile platforms and work safety in the profession.
If you want to significantly improve work efficiency and enable employees to reach high and hard-to-reach installations, you should consider the course of operating these advanced devices that modern technology has provided us in recent years. Tasks performed with platforms replacing classic ladders and scaffolding allow to obtain the expected results more efficiently, faster and safer. In our center, we will teach you the correct operation of mobile platforms and you will obtain the appropriate qualifications of the Office of Technical Inspection required as an operator.
Mobile platforms, or cranes, are classified as construction machines and, depending on their type, consist of a platform suspended or lifted on a hoist, which moves horizontally and vertically, as well as a boom and a chassis. They are most often used at heights for assembly and construction works. Booms can be divided into articulated, telescopic or articulated-telescopic. The name mobile platform means driving skills, as well as the drive, which results in the ability to move. We can distinguish between platforms with electric drive (battery or mains) and combustion engine. During our course, we will teach you how to use them in accordance with their intended use and the instruction manual.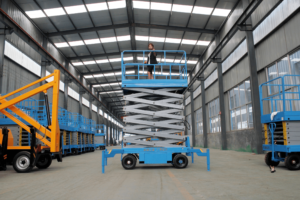 A basket lift and a scissor lift are often used for working at heights, e.g. in decorating, construction, assembly and finishing works. Aerial work platforms are most often mounted on car trailers. Their flexibility allows for external and internal use up to several dozen meters. Guaranteed range to every hard-to-reach workplace thanks to a telescope connected to the articulation system, as well as the ability to move in all directions, even with a raised basket. The heights will not be a problem to anyone because of the possibility of choosing a lift adapted to the height you plan to achieve. If it is necessary to lift extremely heavy building materials, structural elements or tools, it is worth using a telescopic loader or using telescopic platforms intended for this type of work. The aforementioned devices are used to operate on difficult ground or uneven terrain with the aid of a four-wheel drive. Ability to work in a place where the platform floor is located at very high altitudes or at large distances.
On the other hand, mast telescopic platforms are used for indoor work due to the non-marking wheels. Low weight and small dimensions that allow you to reach even the most difficult workplaces, and then lift and move it to the side, despite all kinds of obstacles. However, for working in buildings, scissor lifts are most often used due to their non-marking tires and low noise emissions, although they can be used without problems for outdoor works if the surface is straight and has been previously hardened. Their greatest advantage is their compact dimensions that allow easy maneuvering. Unpaved ground on construction sites allows only the work of diesel-powered mobile platforms with a four-wheel drive. On a hardened surface it is possible to work with platforms powered by an electric motor.
Thanks to our training, no issues related to mobile platforms will be a problem for you. We will make sure that you complete the course with satisfaction and confidence. Our instructors approach each student individually, and their friendly approach will help you acquire knowledge.
There are two categories of UDT service that we offer:
IP:
low-speed scissor lifts
self-propelled basket platforms (boom lifts)
vehicle-mounted mobile platforms
II P:
hanging platforms
stationary platforms
mast platforms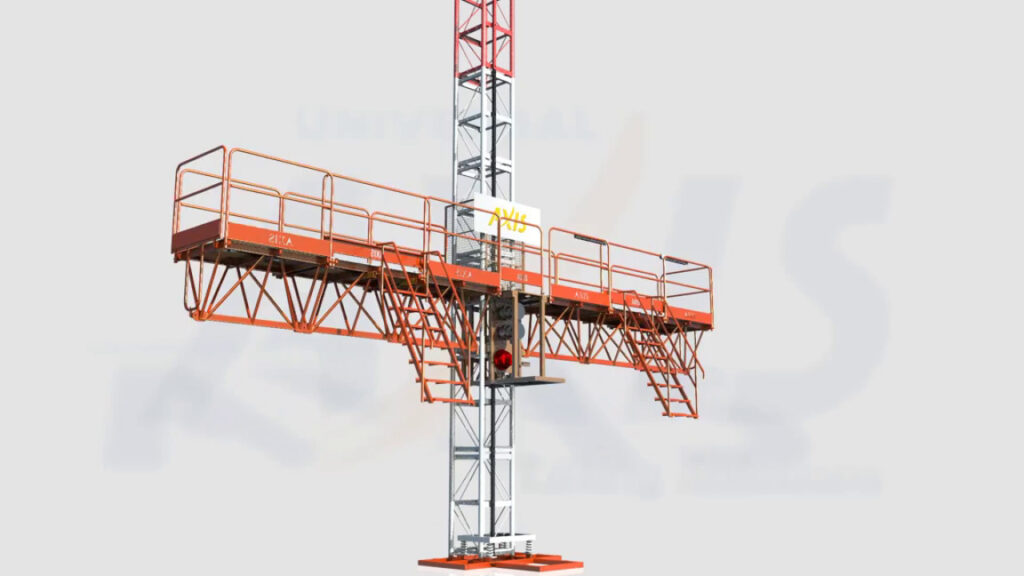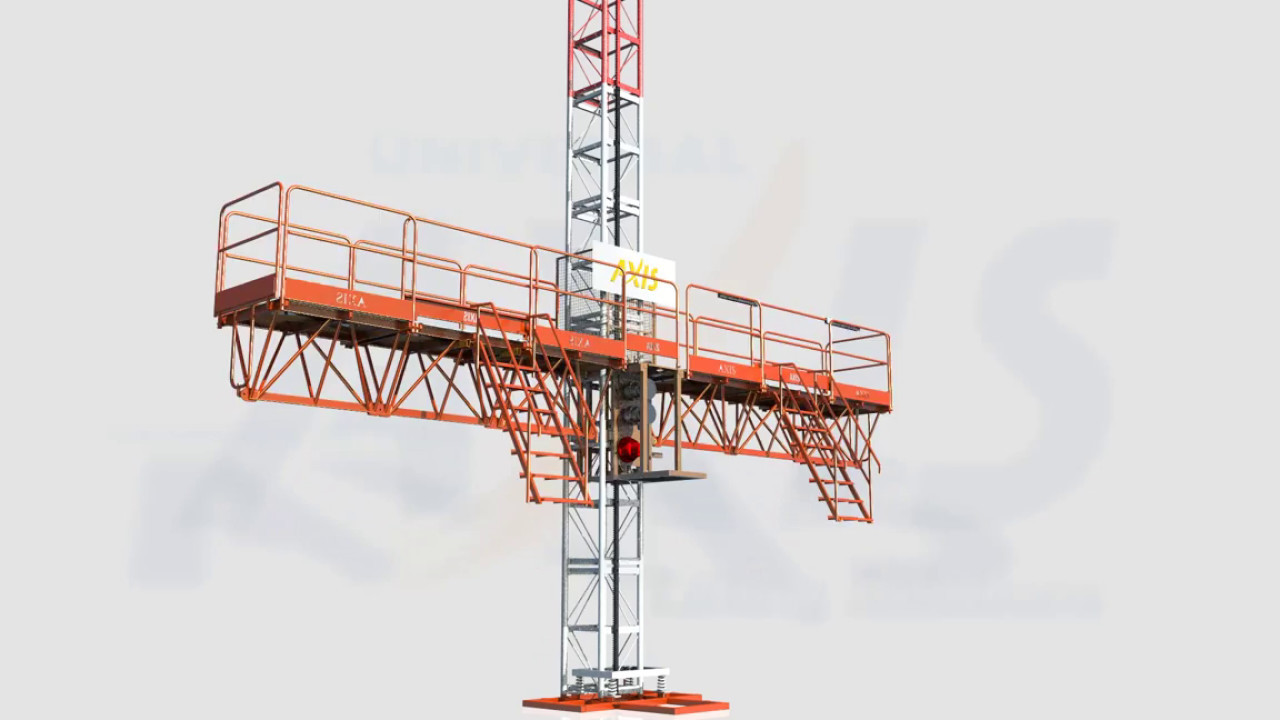 We will teach you the classification of different types of platforms and you will learn about their construction and the slightly different main elements. We will discuss, among others jib, turret, base of the device, i.e. the lower control panel, as well as stabilizing supports.
Choosing the type of platform is quite important. Paying attention to the type of work performed, it is necessary to make sure that the person controlling it has the appropriate authorizations and knowledge of regulations so that work with the use of mobile platforms is highly effective, but also safe.
What are the requirements to enroll in the course?
It is enough that you are over 18 years of age, have at least basic education and have no contraindications to work in a specific position.
Will I get a course completion certificate?
Your studies will end with an exam before the committee of the Office of Technical Inspection, thanks to which you will obtain UDT qualifications for an indefinite period.
Can i work abroad?
Documents are issued in Polish or in other languages, enabling work in Poland and abroad.
What is the price of the training?
We offer very attractive prices and group discounts, which you can check in our price list or by contacting us by filling out the inquiry form. Negotiations are possible!
 Where is the course taking place?
We have four branches in Poland, where you can sign up for a mobile mobile work platform course. We conduct trainings for scissor and basket lifts in Warsaw, Kraków, Bielsko-Biała and Katowice. In order to organize closed training courses, we can also reach you throughout the country. Please contact us for details.
We cordially invite you to familiarize yourself with our offer! Get qualifications to find your place in the labor market.
If you have any additional questions, please do not hesitate to contact us. Our experts are always happy to help!
Contact:
Center ERGON
Branch in Warsaw, ul. Warszawska 58C lok. 47, 02-496 Warsaw
Registration for the course No. 504-477-077
Please contact us!
.
More information: