Training for mobile crane operators
At the ERGON training centre, we provide operator and maintenance training for a wide variety of machinery and equipment, including mobile cranes. We have developed a detailed and effective course programme, regulated by the Office of Technical Inspection. During the course, you will gain knowledge in the construction of the equipment, its safe operation and the maintenance records required. The entire course is topped off with an UDT exam. Thanks to our high exam pass rate, you will receive your UDT certificate.
Course of training
We have developed a training process in line with UDT requirements. Analogous to the state exam, we have divided the course into a theoretical part and a practical part. During the course, you can make use of our extensive machine facilities. During your participation in the course blocks, you will acquire knowledge of:
Health and Safety regulations,
the design and construction of cranes,
keeping the required technical documentation on the machine,
handling and safe operation of the machine,
you will learn how to move the machine within the manoeuvring area,
you will carry out the tasks assigned by our trainers.
Mobile crane operator/maintainer exam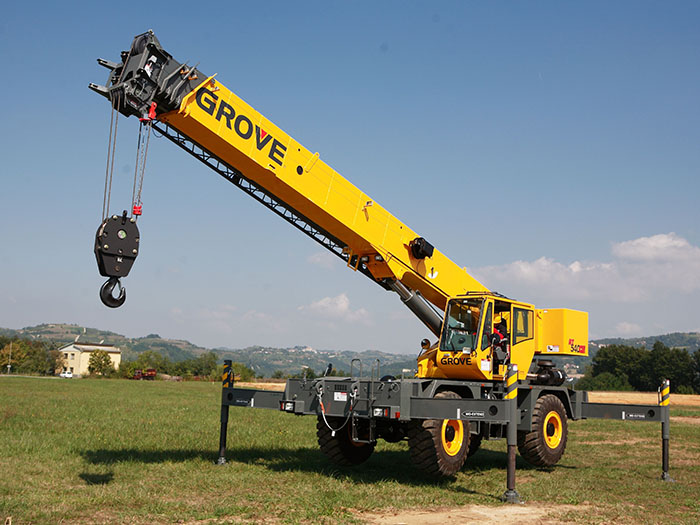 The mobile crane operator or maintainer exam begins with a theoretical part. This consists of a written test with 15 closed, single-choice questions. Correctly answering 11 of these will guarantee that you pass this part. You will then be escorted to the manoeuvring area where, under the supervision of the UDT commission, you must demonstrate your skills in driving, navigating the manoeuvring area and the safe operation of the equipment.
Validity of allowances
When a trainee successfully completes the UDT training and examination, he or she is awarded a certificate entitling him or her to work as an operator and maintainer. UDT certificates are recognised throughout the European Union. The validity of the documents for all cranes ranges from 3-5 years, after which they must be renewed regularly.
Course addressees
To become a participant in the course, several conditions must be met:
be at least 18 years old,
have no contraindications to the exercise of the profession,
have at least a primary school education,
hold a category B driving licence.
Classification of cranes
Cranes form a large part of the machinery used in the construction and transport industry. They are classified by: slewing mechanisms, type of base, type of assembly, capacity limitations and type of drive. In our collection we have:
mobile and portable cranes,
mobile cranes,
rail-mounted cranes,
tower and high-speed cranes,
railway cranes and on railway vehicles,
deck cranes,
floating cranes.
Earnings of mobile crane operators and maintainers
Earnings for mobile crane operators and maintainers vary according to the experience of the employees. The median salary, as of 2022, is between PLN 3-4 thousand gross per month. Earnings of operators/maintenance workers vary significantly abroad - they are several times higher.
Where do we provide training?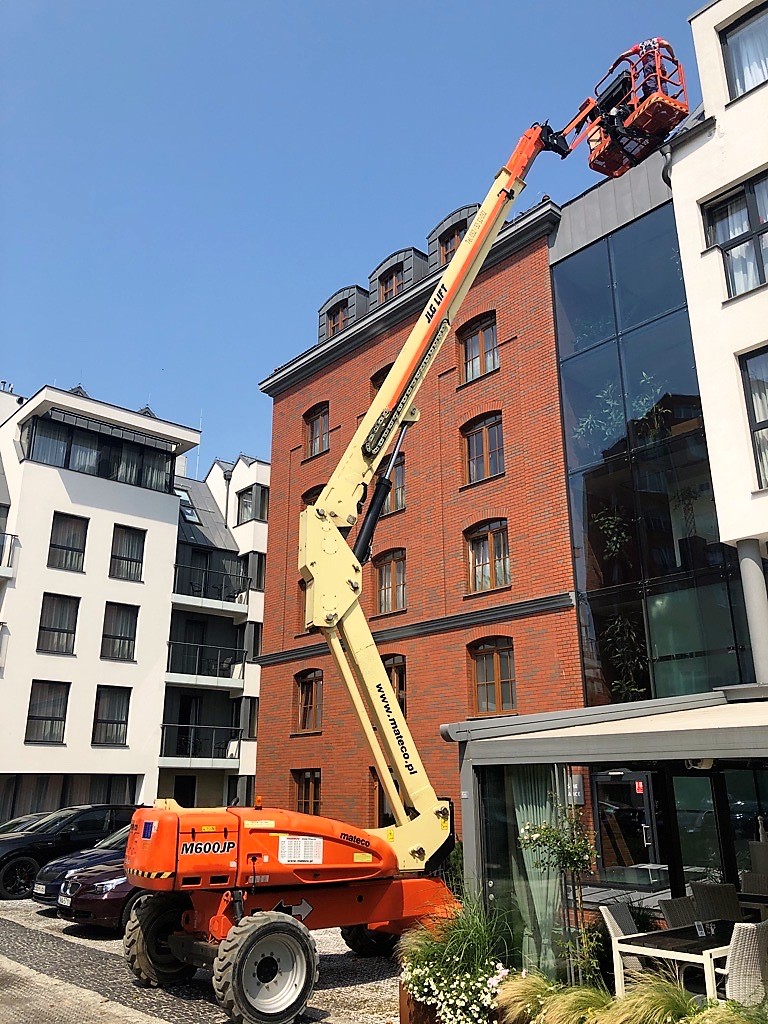 We conduct training courses in Warsaw. In order to meet our clients' expectations, we also offer a training service with travel to the client. In addition, we conduct group and individual training courses.
Other courses on offer at ERGON:
crane operator,
scissor lift operator freewheeling,
UDT/TDT/WDT entitlements,
operation of pressure equipment,
UDT training,
maintenance of materials handling equipment,
maintainer of equipment for the disabled,
construction machinery operator,
forklift operator,
mobile platform operator,
flange fitter,
Forklift trucks - become qualified as an operator,
aerial work platform maintainer,
mobile platform operator,
aerial work platform operator,
telescopic loader operator,
freight lift operator,
crane operator,
operation and maintenance of unloading and loading equipment,
TDT entitlements,
UNO - use, risks and TDT powers,
UDT equipment maintainer.
Questions and Answers
What requirements apply to prospective students?

Before taking the course, trainees should: be of legal age, have a basic education, have a category B driving licence and at least a basic education.
What are the earnings of mobile crane operators and maintainers for 2022?

The median earnings are between PLN 3-4,000 gross per month.
More information: