Course on HDS cranes
Are you thinking of working as an HDS crane operator? Or maybe you are an employer who cares about a qualified operator of this machine? Each operator should complete the course and obtain a positive result of the state examination.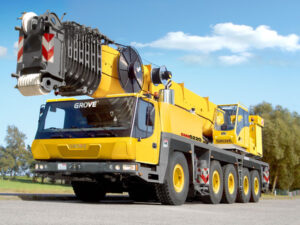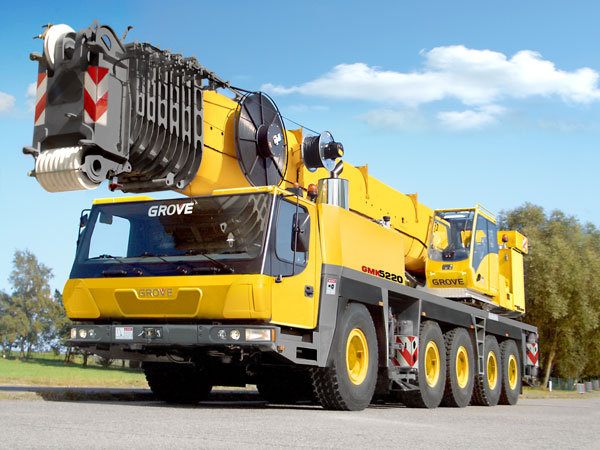 Who is the course on HDS cranes for?
The qualifications for HDS cranes allow to operate the hydraulic truck crane for the next 10 years. Of course, to be able to participate in such a course, three requirements must be met:
over 18 years of age
good health documented by a medical certificate authorized to perform preventive examinations,
driving course category C.
Where do HDS cranes apply?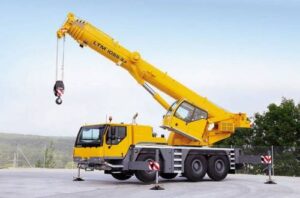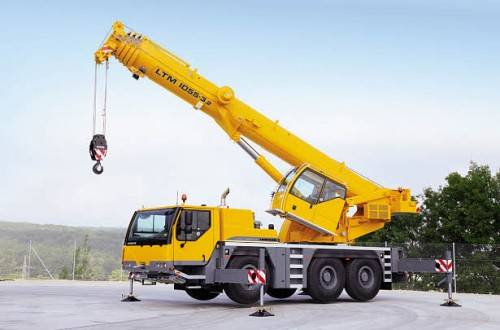 Are you wondering if you will be able to find a satisfactory job as a crane operator? In addition to transporting building materials and goods, a key function of HDS cranes is the ability to load and unload. The HDS crane will load the material onto the car on which it is mounted or onto the trailer of your car. The next step will be to deliver the cargo and unload it. It will prove itself where it is extremely important to transport, load and unload at the same time, that is:
construction industry
maritime industry
forest industry
What does the course on HDS cranes organized by ERGON look like?
The course on HDS cranes takes place in two forms - in the form of lectures and in the form of practical classes.
Our team of qualified instructors places great emphasis on using the acquired knowledge in practice.
What will you learn in the course on HDS cranes?
THEORETICAL PART
PRACTICAL PART
exploitation of HDS cranes
practical activity - exercises on machines
HDS crane operator duties
Health and Safety
general information about HDS cranes - construction, application, the most common faults
Why is it worth choosing the ERGON center?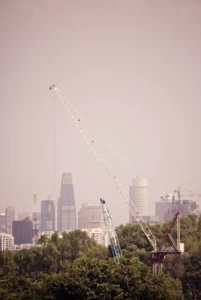 WE TEACH BOTH THEORY AND PRACTICE - We combine a large dose of theoretical knowledge with practical classes that will allow you to become an operator of HDS cranes!
WE TEACH THE OPERATION OF DIFFERENT TYPES OF DEVICES - we make every effort to train future specialists in the best possible way! Join us and discover the secrets of working with many types of HDS cranes! Make sure that nothing surprises at work!
WE ENABLE THE NECESSARY QUALIFICATIONS - and finally the coveted certificate! Our course will prepare you for the state examination, which is a ticket to obtain the required qualifications. Do not hesitate and take care of your future today!
Who we are?
Over 20 years of experience in conducting comprehensive training services - this is ERGON!
Do you have more questions for us?
If you have any questions about our services, we are always available - please contact us. We invite you to familiarize yourself with our full training offer presented on our website.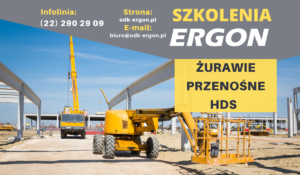 More information: