Hanging mobile platforms - a course for operators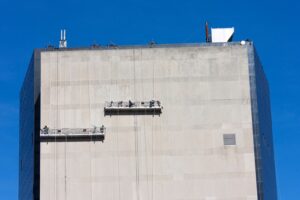 We recommend participation in the course to all those who would like to obtain qualifications in the profession in demand on the labor market. We do not require experience - we also create groups for beginners. The aim of the training in the use of suspended mobile platforms is the best possible preparation for the UDT state examination for professional qualifications.
Thanks to the curriculum compliant with the examination requirements, the experience of our instructors and an accessible method of conducting classes with an emphasis on practice, we can boast of high pass rate for many years.
Hanging mobile platforms course
Classes are held in the form of lectures and practical exercises. Participants have the opportunity to learn about such issues as:
Construction of a mobile hanging platform
Preparation of the operator, device and workstation
Safety rules: site selection, assessment of conditions, safe operation
Technical inspection regulations
In the case of training on mobile platforms price it also includes the approach to the UDT state examination for qualifications. It consists of two parts: first, the candidates take the test, and then they have an interview with the examiner at the machine, during which the operating skills are checked.
Permissions for hanging mobile platforms
The certificates for II P category issued by UDT are valid for 10 years. They are also important in the case of stationary mobile platforms. Having the appropriate professional qualifications, you can apply for a job, among others, in construction and renovation companies, dealing with specialized cleaning of the facade or window cleaning. UDT qualifications for the operation of platforms are useful in the case of work on the assembly of external installations, maintenance, technical inspections. Specialists in the operation of this type of equipment also work on ships, ships and drilling platforms.

Course - hanging mobile platforms: additional information
Classes are organized regularly in several locations. Current dates can be found on the website www.platformaedukacji.plyou can also register via this page. The place of training for mobile platforms is Warsaw, Krakow, Katowice. For business clients who want to train their employees, we also offer training in other cities.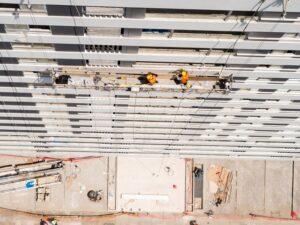 Classes are held in groups for beginners and more advanced. There are people who have no experience and gain knowledge from scratch, and those who only want to complete the information before the exam. The duration of the classes is therefore different and amounts to around 10-20 hours. The training time may change according to the client's needs, it may be shortened in the case of having practical operating skills and in accordance with the employer's order, the number of guests is about 10. 20 teaching hours.
What is the cost of participation in the training for mobile platforms: the price depends on many factors, so we provide it to customers at the registration stage. If you have any questions, you can contact us by e-mail and by phone.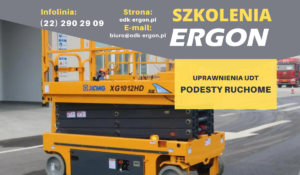 More information: