Maintenance and rail crane operator qualification course
Our training centre organises vocational courses on UDT qualifications for those wishing to extend their qualifications to include operator or maintenance qualifications for rail cranes.
Course description
The entire rail crane operator and maintenance course consists of two parts:
theoretical - It is taught by qualified lecturers with many years of training experience. This part includes, among other things: familiarisation with health and safety regulations, technical supervision guidelines and the construction of rail cranes;
practical - involves practical exercises on the equipment to which the training relates.
The theoretical and practical preparation of the student for the safe and correct maintenance and operation of rail-mounted cranes leads to the participants passing the state examination before the UDT commission and receiving the relevant authorisations.
Purpose of the training
As a goal of our training courses, we primarily aim to:
to provide participants with the necessary information on the construction, mechanisms and operation of rail cranes;
teaching trainees the safe and compliant maintenance and operation of rail cranes;
preparation of participants for the final state examination conferring the UDT licence.

Course programme for rail-mounted cranes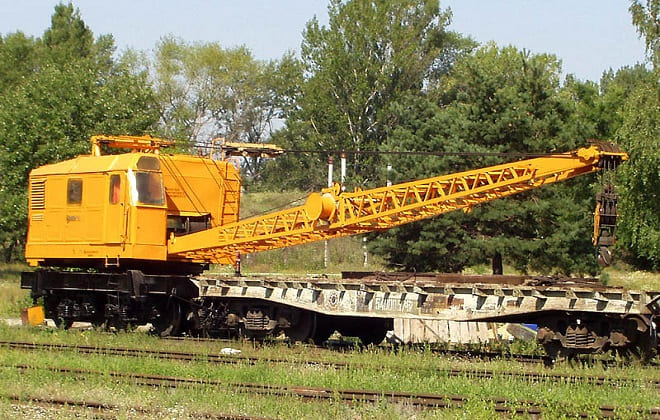 The course is designed for both individuals and employees working in jobs where they carry out vertical transport operations using rail cranes. The programme of our rail crane operator and maintenance training course includes topics such as:
qualification requirements for persons who operate or maintain UTBs subject to technical supervision;
general knowledge of handling equipment;
the workload group, the static capacity of the machine and the lifting capacity of the crane;
mechanisms, construction and operation of rail cranes;
safety devices used on rail cranes;
Operation and maintenance of cranes - activities before, during and after operation;
checking the operation of brakes and safety devices;
slings and handling aids;
working with a rail crane under specific conditions;
safe working conditions - health and safety regulations;
hazardous equipment - handling procedures;
practical activities including exercises using rail cranes.
Requirements for the candidate
In order to participate in our training, interested persons must meet several requirements, these are:
at least 18 years of age;
at least primary education;
medical examination (certificate of fitness to work with rail cranes).
Examination for rail cranes
The training course concludes with a test of the candidates' skills in the form of a state examination in the operation or maintenance of a rail crane. Criteria for assessment include the correct performance of the operator or maintainer before, during and after work. The exam is divided into a theoretical part in the form of a test and a practical part at the machine.
Post-training documents
After the training, the following documents are issued:
certificate of completion of training - UDT certificate;
a certificate of qualification to operate or maintain a rail crane issued by the UDT.
Validity of allowances
Since the entry into force of the Decree of the Ministry of Entrepreneurship and Technology, all qualification certificates for crane operators and maintainers are no longer valid indefinitely. Therefore, their validity period, depending on the type of crane, is between 5 and 10 years from the date of publication of the Ordinance (1 January 2019).
Qualification for tower cranes are valid for a period of 5 years. It is possible to renew them 3 months before the expiry date provided that a special application is submitted with documented active practice as an operator or maintainer, i.e. a minimum of 3 years in the last 5 years.
Information on training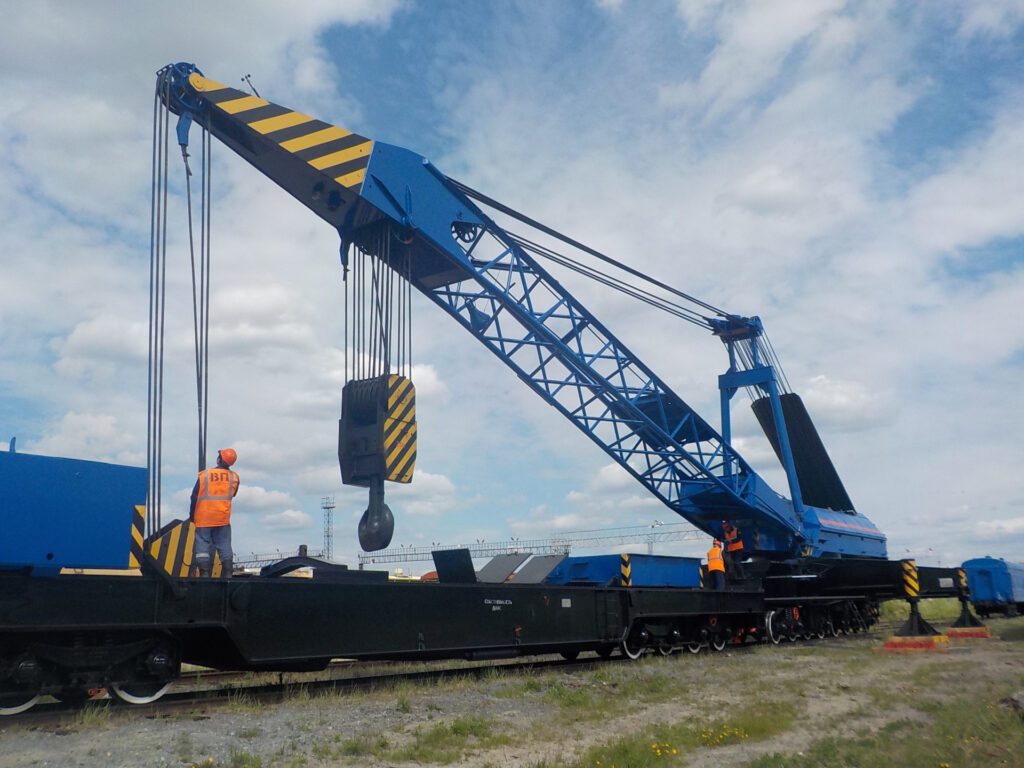 The course organised by our centre is conducted in accordance with the syllabus guidelines valid for the state exam passed before a commission appointed by the Office of Technical Inspection. Both practical and theoretical classes are held at our premises. In the case of larger organised groups, it is possible to conduct training anywhere in Poland.
Our other training courses
We also provide a range of other training courses directed at people who wish to obtain a document authorising them to work as an operator or maintainer with equipment such as:
stacker cranes;
winches and hoists;
cranes;
forklift trucks;
telescopic handlers;
cranes;
all types of cranes.

We look forward to hearing from you!
Questions and Answers
How do I get certified to operate and maintain a rail crane?

The course on rail cranes is completed with an examination before a commission from the Office of Technical Inspection and they issue a qualification certificate authorising the operation of rail cranes.
Even though a medical examination has shown me to have health contraindications, can I take the course?

For reasons of participant health safety, people with contraindications are not allowed to participate in the training we organise.
More information: