Course for tower and high-speed cranes
The ERGON training centre has been providing training in the operation and maintenance of handling equipment for over 15 years. We offer training as an operator and/or maintainer of high-speed cranes.
What categories can we divide a tower crane into?
We divide tower cranes into several categories, such as:
on the method of installation - mobile and stationary,
on the type of boom - pivoting and cantilever,
on the type of assembly - quick-assembly and assembled in parts,
on the mechanisms used - bottom and top-rotating.
Every crane and other technical equipment is subject to technical supervision. If you want to start working with a high-speed crane and also a tower crane, you must have qualifications issued by the UDT. This qualification applies to both maintainers and operators.
Our course programme
The programme has been developed so that trainees can gain adequate knowledge of theory and practice. Our training is carried out by specialised lecturers who will guide you throughout your training.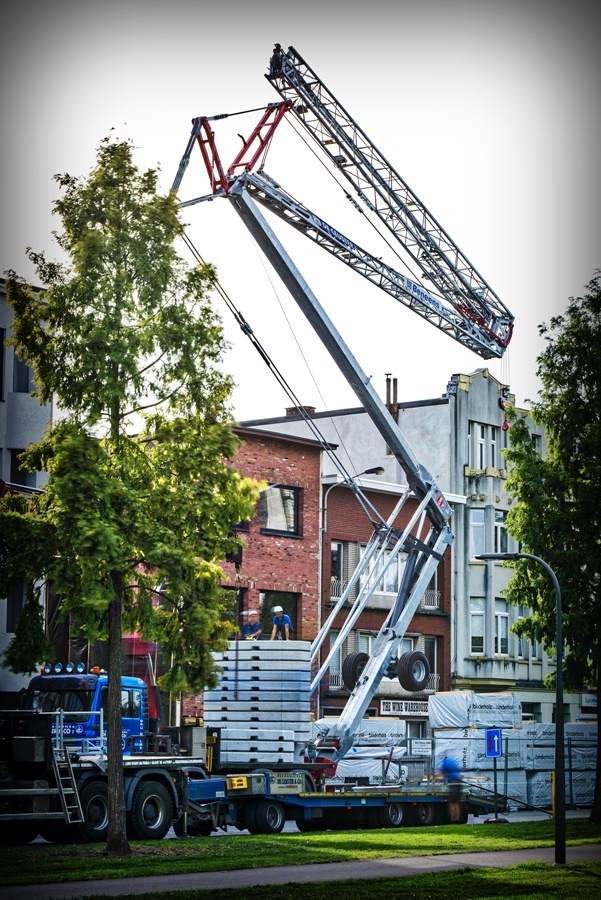 During the course, participants will learn about tower and high-speed cranes, such information as:
design, function and operation of the crane,
what responsibilities the maintainer and operator must fulfil,
safe operation of the equipment,
health and safety rules,
technical supervision,
skilful assessment of the technical condition of the crane,
how to deal with faults,
proper maintenance - concerns the conservator,
How to control a crane in the right way.
After the lecture classes, there are practical classes during which the trainee is taught how to work safely with the equipment. We focus on the professional training of our trainees, thanks to our qualified staff.
How to obtain a crane licence?
Obtaining this qualification is not the most difficult thing to do, and you must first complete a training course for tower and high-speed cranes. After completing the course, you have to appear before the UDT commission and take a written exam to test your knowledge of the chosen equipment. If we pass the exam consisting of theoretical knowledge, we have to take another exam, and the person passing must demonstrate the skills acquired during the course in working with the machine.
Once we have passed both examinations, the moment will come when a document authorising us to work with cranes will be issued. The period for which the document is valid is five years. It is possible to extend this period by submitting an application, but in order to be recognised, you must have worked on the crane for at least three years since the document was issued.

Tower crane applications
A tower crane is nothing more than a crane that consists of a tower placed on a stationary or mobile chassis and a pivoting or horizontal boom. It is used in construction work, more specifically in the construction of housing or industrial work. Its function is based on material handling and the assembly of heavy components. The boom, or more precisely its length, and the number of drives it uses, which are responsible for the operations performed, are its great advantages.
Where do we train?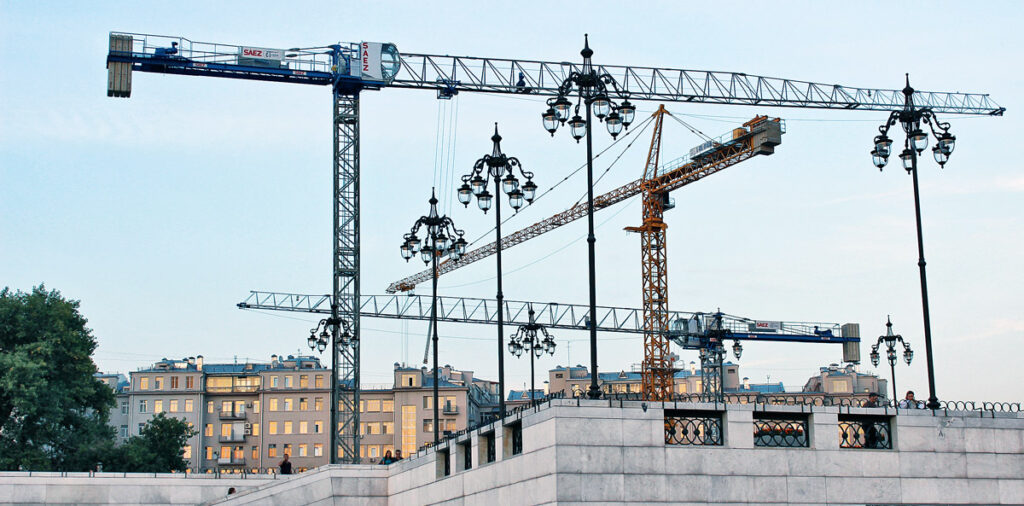 We conduct training courses throughout Poland, with training centres in major cities throughout the country. For our clients, we are even able to come to an indicated address and carry out training at the client's premises.
Our other training courses
We also offer training courses for other types of technical equipment, this group includes:
forklift trucks,
telescopic handlers,
all types of cranes,
cranes,
winches and hoists.
If you are interested in our training then please do not hesitate to contact us.
Questions and Answers
How to get a tower crane licence?

If you want to become qualified as a tower crane and high-speed crane, you need to take a course that prepares you to work with the machine. After completing the course, you will need to take a state examination and, if you pass, you will gain a UDT qualifications for this machine.
What will I learn on the high-speed crane operator course?

During the course, you will learn about tower cranes and high-speed cranes, such as health and safety rules, information on machine design, information on technical inspection and many other important statements.
Who is the examination body during the tower crane operator examination?

During the state examination for the operator of tower cranes, the examination body is the Office of Technical Inspection.
How many years are speed crane operator qualifications valid?

The UDT operator's licence for high-speed cranes is valid for five years.
More information: