UDT certification for deck crane operators and maintainers 
Purpose of the training
We have made it our aim to train our trainees in an efficient manner - with a high level of teaching effectiveness. You will be introduced to a training programme we have developed, where you will learn the basics about deck cranes, how to operate them safely, how to carry out inspections and how to keep a maintenance log book. Upon completion of the course, we will assist with your UDT exam.
Course of training
The courses we have developed divide the scope of training into a theoretical part and a practical part. During the course of the training you will have access to all machines and equipment from our stock. During the course you will become familiar with:
applicable health and safety rules,
the design of the deck crane,
carrying out reviews,
maintenance of the conservator's book,
safe operation of the deck crane.
Examination for operator and maintainer of deck cranes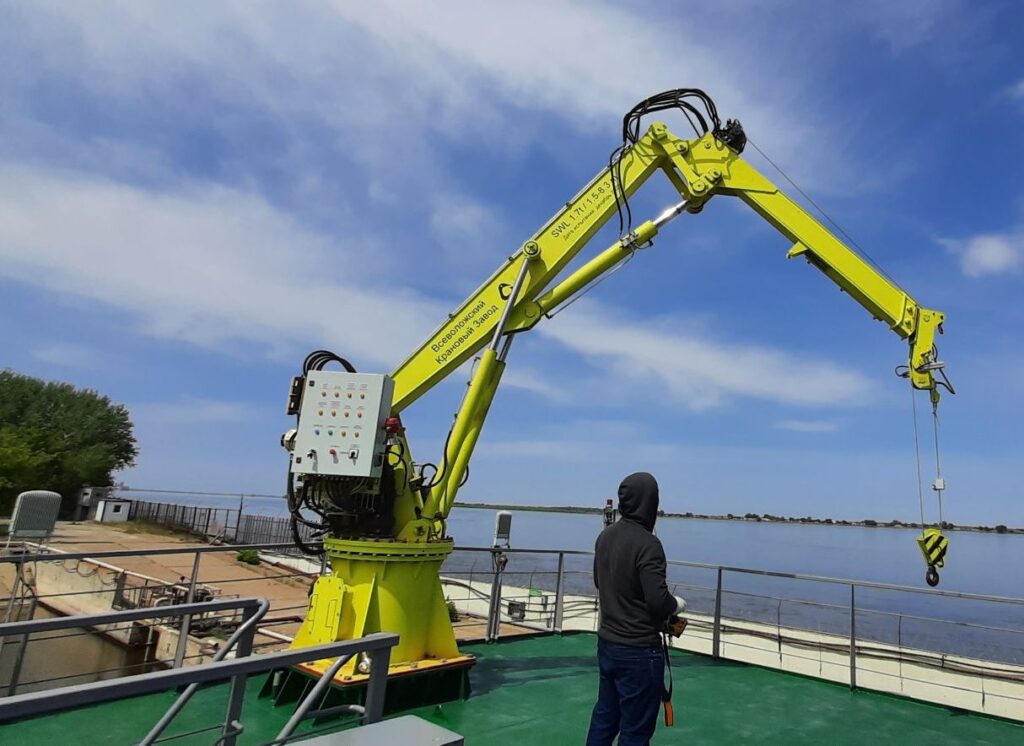 The state examination organised by the Office of Technical Inspection is divided into two parts: theoretical and practical. In the theoretical part, a test of 15 closed questions has to be solved. Here, knowledge of machine construction, health and safety rules and maintenance of technical documentation is demonstrated. The practical part involves carrying out the assigned tasks on the manoeuvring site. You have to demonstrate your manual skills in safely driving the machine. The whole thing is supervised by a committee made up of UDT employees.
Issuing of UDT authorisations
Passing both parts of the state examination, guarantees the receipt of an UDT licence. They are issued for a period of 3-5 years for deck cranes. They must be renewed regularly - 3 months before the expiry date on the document. UDT certificates are recognised throughout the European Union.
Conditionality for trainees
Prospective operators/maintainers must meet a number of requirements to be eligible for training and examination. These rules are imposed by the UDT.
you must be of legal age,
you must have a valid examination by an occupational physician,
basic education must be completed,
it is worthwhile to have a licence for work at height.
Remuneration of deck crane operators and maintainers
The earnings of deck crane operators/maintainers are closely related to the experience of the operators. Newcomers to the industry can expect to earn in the range of PLN 3-4 thousand gross. On the other hand, professionals with experience and skills will find offers with a median earnings of PLN 5-6 thousand gross. Working abroad offers much better salaries - several times higher than in Poland. Taking advantage of the fact that UDT certificates are valid within the European Union, many operators/maintenance workers leave in search of work.
Where do we provide training?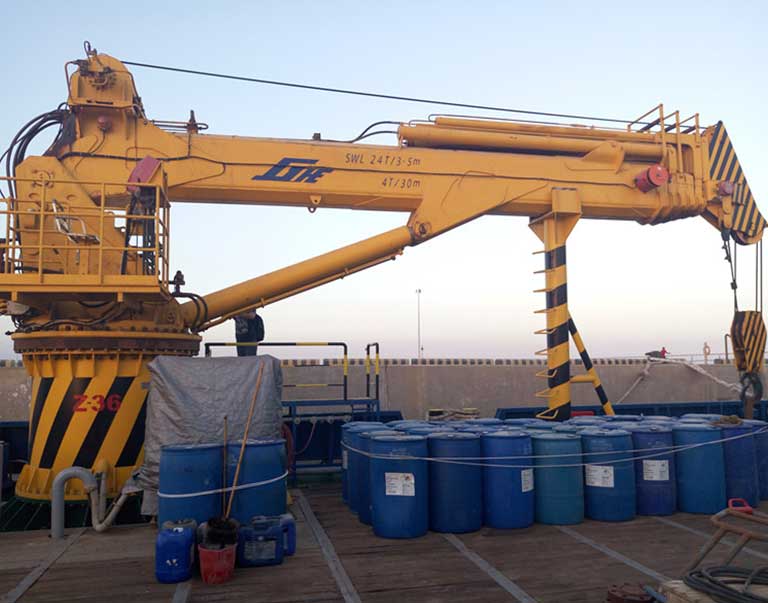 All training is carried out at our centre in Warsaw, but in order to meet our clients' expectations, we have also launched a service to carry out courses throughout Poland - according to the client's wishes. We can organise training for one person or for groups.
Check out our other course offerings:
UDT training,
maintenance of materials handling equipment,
maintainer of equipment for the disabled,
construction machinery operator,
forklift operator,
mobile platform operator,
flange fitter,
Forklift trucks - become qualified as an operator,
TDT entitlements,
UNO - use, risks and TDT powers,
UDT equipment maintainer,
aerial work platform maintainer,
mast platform operator,
mobile platform operator,
operator of suspended access platforms,
aerial work platform operator,
telescopic loader operator,
freight lift operator,
crane operator,
operation and maintenance of unloading and loading equipment,
crane operator,
scissor lift operator,
mobile platform operator,
UDT/TDT/WDT entitlements,
operation of pressure equipment.
Questions and Answers
What is the validity of the UDT certificates after the deck crane operators/maintenance course?

UDT certificates from the deck crane operator/maintenance industry are issued for a period of 3-5 years.
When should UDT certificates be renewed?

Each certificate must be submitted for renewal three months prior to the expiry date written on the document.
More information: