Quality factors of welded joints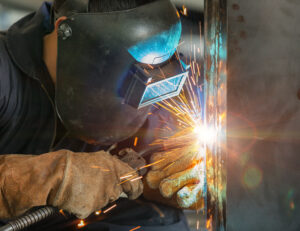 The quality of the joint of the welded materials is the technical condition of strength, reliability and, in the long term, durability of technical solutions in welding. The knowledge and experience of the welder, good quality materials or highly specialized equipment - this is undoubtedly a must-have if the welding work is to be performed reliably. However, is it possible to define more specific factors for assessing the quality of the weld? Well - yes, this article deals with the presentation of the topic. If you are interested, you can get more information on welding during the training UDT welding in the ERGON center.
Joining materials and the reliability of the weld
When joining materials by heating and melting them, with or without a joint, it happens that the resulting heat induction or some existing material defect become a direct contribution to the weakening of the strength of the link. This may affect the failure of the designed structure. That is why it is necessary to check the quality of the welded joints.
Quality control of performed welding works
Strength tests of welded joints are carried out with the use of non-destructive and destructive methods. Non-destructive methods consist in detecting defects without the slightest disturbance of the structure, i.e. visual, using ultrasound, radiography, eddy currents, or by checking the discontinuity of the material. In turn, the destructive methods use weld strength tests through stretching, bending, as well as impact and hardness tests, as well as macro- and microscopic metallography. The examination of the quality of welded joints deals with the factors that have the greatest impact on the obtained inspection results.
About the quality factors of the weld
The essential conditions for the quality of welding are:
correctness of the design and technical drawings of the structure - in particular in the context of a specific welded joint,
the method of making the weld - its selection is related to the type of heat source and the use of appropriate equipment,
type of materials joined together,
geometry of the resulting joint,
connector size,
type of material of a given welding electrode,
method of inducing thermal energy,
conditions of use and use.
Efficiency and economics of the welding process
Quality maximizes the efficiency of operational functions, however, cost ineffectiveness, i.e. profitability. Quality and economic rationale are two aspects that often conflict with each other. The reconciliation of these two different values, most often, occurs at the design and preparation stage of technical documentation, e.g. in a specification that specifies the requirements for proper performance and operation according to the customer's needs.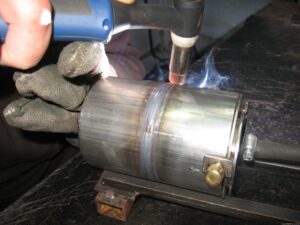 If you want to know more
The topic of welding is thoroughly discussed at a dedicated course at ERGON. If you want to learn more, please visit the training website and read the price list.