Training for maintenance technicians of lifts: passenger, goods-passenger and freight lifts
Freight and passenger cranes, commonly known as lifts, are used to transport people as well as goods. The people and/or goods in a lift are in a cabin that moves along vertical tracks. It serves stops, commonly referred to as floors. Lifts with the highest maximum capacity are designed to transport goods using forklifts.
With regard to the use of cranes, we can divide them into several types, and these are:
hospital - used for transporting beds or medical equipment,
Passenger - for transporting people vertically,
freight - no access to the cabin,
freight and passenger transport - used for transporting people together with goods,
construction and freight - here transport can take place in a cab or on a platform.
The cranes themselves, on the other hand, by virtue of their most essential structural elements, are divided into:
shaft,
cabin,
engine room,
electrical installations,
counterweight and safety devices.
Every piece of equipment needs to be inspected to ensure it is in good working order and safe, which is the responsibility of the maintenance technician. Technical inspections can be divided into: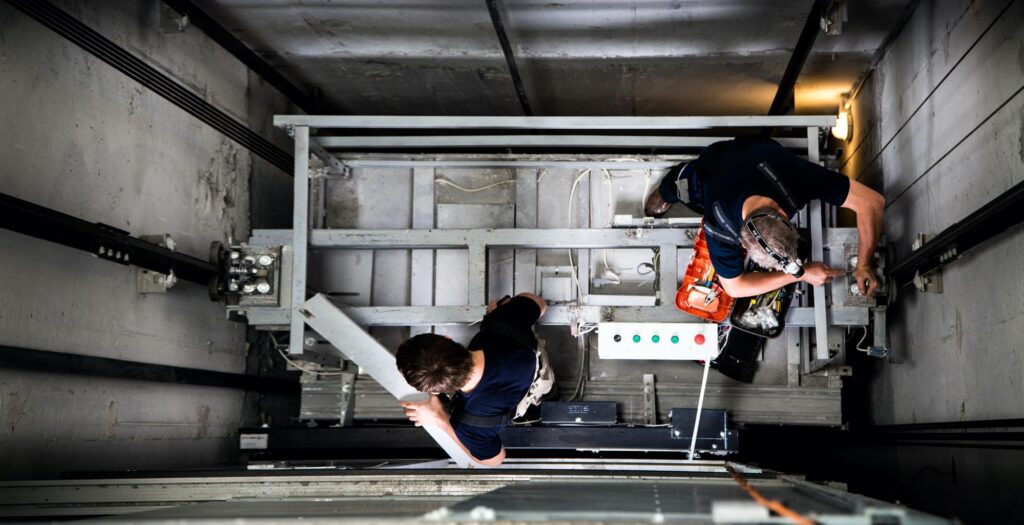 periodic - regular, to check efficiency and safety,
inspections - to check compliance with the rules,
operational - resulting from usage needs,
post-failure or post-accident - taking place in the event of a breakdown or after an accident and aimed at preventing such in the future.
However, in order to work with these machines, as with any other, it is necessary to undergo training and then pass an examination.
What are the requirements for a candidate to be able to approach our course?
minimum 18 years of age,
at least primary education,
proficiency in Polish in order to be able to pass the examination (in the case of a foreigner with no knowledge of the language, the presence of a sworn translator is required),
no health contraindications.
In addition, certain mental qualities of the trainee should be considered, which are also important for this position. Special attention is required:
mental balance,
resistance to stress and a sense of responsibility.
The training includes theoretical knowledge and practical exercises.
You will learn with us about issues in the topic: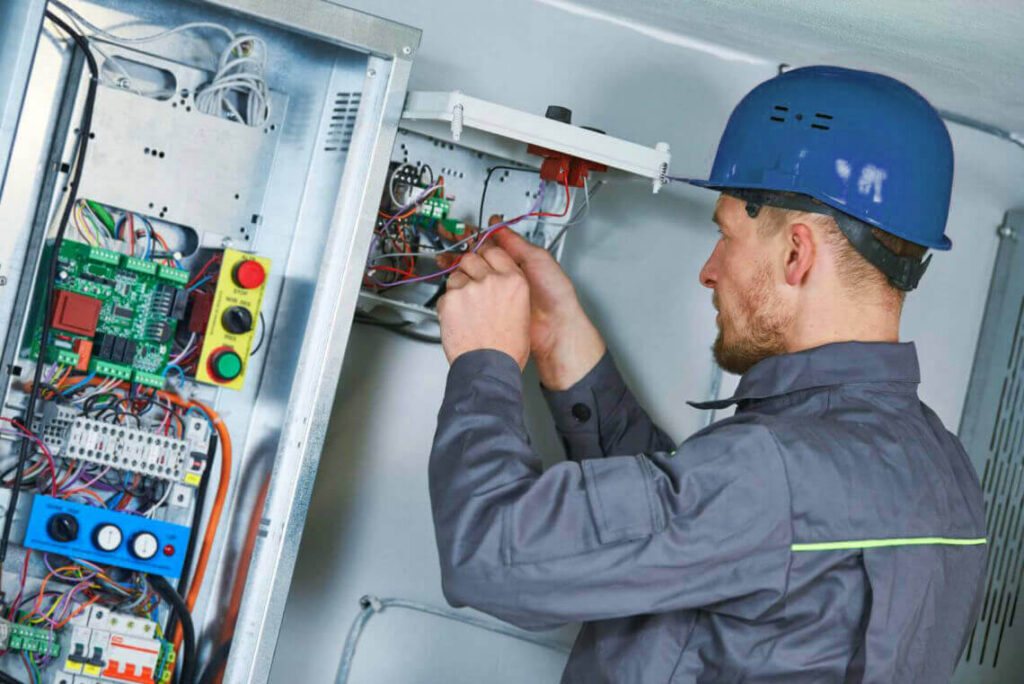 divisions, construction and classification of lifts (colloquially lifts),
operator and maintenance duties,
exploitation,
qualifications for cranes,
health and safety regulations,
practical handling classes.
After completing the training, the participant takes an examination before the UDT commission. A positive result means receiving a maintenance licence. Trainees can decide in advance on the category of machinery:
for building cranes - giving the ability to operate building cranes, goods and passenger cranes and freight cranes alone,
internal-controlled goods and passenger lifts and hospital lifts.
Validity of allowances
It is important to remember that, like all licences granted by the Technical Inspection Authority, these also have a validity period. The licence for cranes is issued for a period of 10 years from the date of passing the examination. If you wish to renew your authorisations, the application must be submitted no later than three months before the expiry of the previous ones and must include a declaration that you have carried out the occupation without interruption for at least three of the last five years.
Is it worth taking part in the training and why?
Our centre employs the best specialists in their field with many years of experience, who keep up to date with all changes in the law. By joining our training, you are assured of acquiring the most up-to-date, theoretical knowledge and your practical exercises will take place on efficient machines. In addition, we will help you with all the formalities needed to take the exam.
Still have questions or are unsure about something? Write or call us and we will be happy to help!
Questions and Answers
What are passenger and goods lifts?

These are machines used to transport people and/or goods vertically or horizontally in a cab moving along vertical guides.
What are the requirements to participate in the training?

Anyone wishing to take the training must be at least 18 years of age, have a minimum of basic education and have no medical contraindications.
What does the training look like?

The training includes theoretical and practical classes. In the former you will learn about the construction and function of cranes, learn about operation, operator and maintenance duties, learn about health and safety regulations, among other things, and in the practical one you will have exercises with these machines.
More information: