Freight and passenger cranes
Our company ERGON runs a course designed to prepare the trainee for certification in order to work with goods and passenger cranes and hospital cranes. The training is aimed at people who are able and/or willing to do the work usually by themselves and who approach the assigned tasks with full responsibility.
Types of cranes that exist
There are several types of these cranes, and they are:
hospital crane,
passenger lift,
freight crane,
freight and passenger crane,
construction crane.
On our course, you will learn all about the passenger and hospital crane.
Hospital crane
Hospital lifts are among those that are particularly advanced; these lifts have been adapted to operate in very demanding conditions. An important issue is the appropriate size of the cabin, which must accommodate staff as well as hospital beds, wheelchairs and apparatus. The dimensions that such hospital lifts usually have are 1400 mm wide, 2400 mm deep and 1200 mm wide doors. Everything is designed to accommodate as many people and things as possible.
Hospital lifts must be equipped with special functions. One of these functions includes 'hospital driving', in which case the ability to stop the lift for other people is blocked. This is the mode of operation of a hospital lift in urgent patient transport situations. It is worth noting that hospital lifts should have a feature that blocks their use by outsiders.
Every hospital lift must also stop at a level with the floor so that people are able to exit the cabin without problems. This applies mainly to hospital beds and wheelchair users.
What do you gain from our course?
Thanks to our training courses, each participant gets the opportunity to pass the UDT examination to obtain the necessary qualifications. They enable us to work with indoor-controlled goods and passenger cranes as well as hospital cranes.
How long is the licence to operate a goods and passenger crane valid?
Upon completion of the course and passing the UDT exam, the person will receive the following professional qualification, valid for 10 years from the moment of passing the examination. If you wish to extend the validity of your qualifications, you must submit an application to the UDT no later than 3 months before they expire. In order for the application to be successful, it is necessary to include in the application that you have been working as a lift and crane operator for at least 3 years in the last 5 years.
Who can work with goods and passenger and hospital cranes?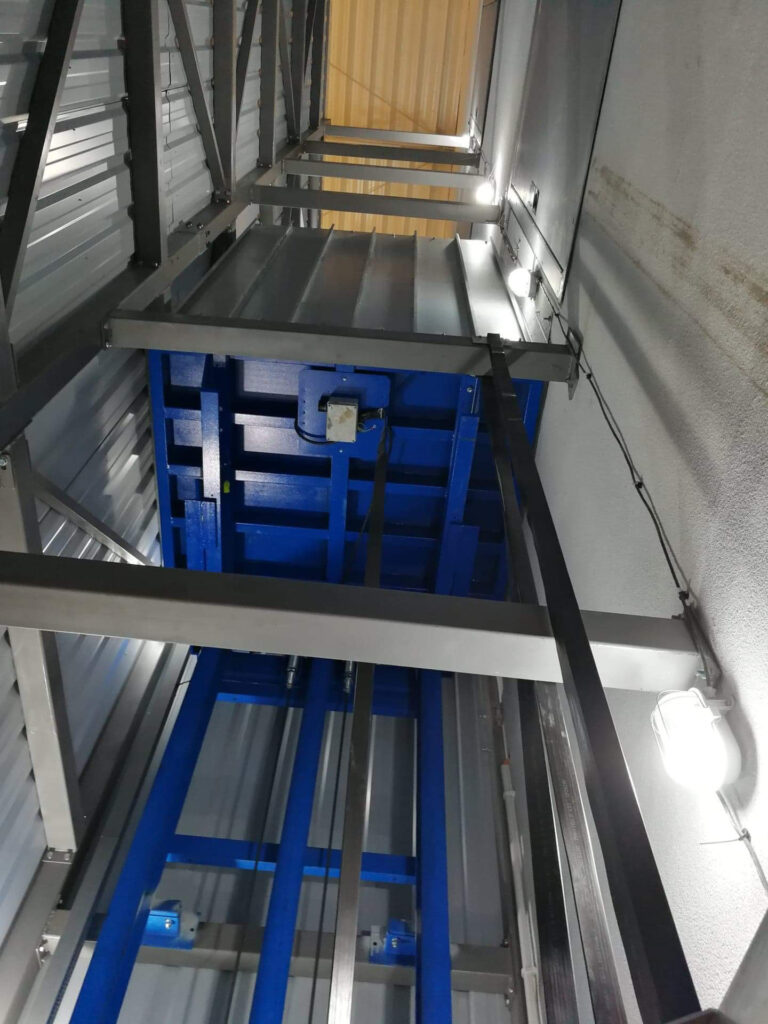 Such work may be undertaken by persons who are qualified by passing an examination of the Office of Technical Inspection. Let's remember that the lift operator is responsible for the safe and trouble-free operation of the lift. If you want to take up a job related to the operation of lifts, you should know that the employer must be sure that his future employee is knowledgeable, responsible and competent to perform such tasks.
Conditions for taking part in the course
completion of 18 years of age,
not having a medical contraindication,
have a minimum of primary education,
are ready for such work.
Why join a course with us?
Our course on internal control and hospital cranes is taught by qualified professionals. Our lecturers have the necessary professional qualifications and authorisations to conduct UDT training, Each trainee is properly prepared with theoretical knowledge and then practical knowledge under the guidance of our specialists. It is very important to us that each course participant is ready to pass the exam and gain a professional qualification.
We conduct our theoretical knowledge courses in-house and online.
Our other courses
We also provide training on:
forklift trucks,
cranes,
telescopic handlers.
If you want to find out more, contact us by telephone.
Questions and Answers
Who can undertake work with hospital and passenger cranes?

Persons who have acquired the following qualifications may undertake work with these cranes UDT qualifications by passing the state examination.
For how long is the goods hoist operator's licence valid?

The period of time for which work can be carried out with this crane is 10 years from the date of certification.
More information: