Gain your acetylene-oxygen, plasma and electric torch cutting qualifications
Come to our courses where you will learn how to cut with thermal torches, commonly used for all kinds of metals.
Our staff boasts many years of experience in both welding and teaching this technique.
We provide open and closed training throughout the country. By choosing our training you can be sure of acquiring the substantive knowledge necessary to pass the exam and for future work as a welder.
Types of torch cuts: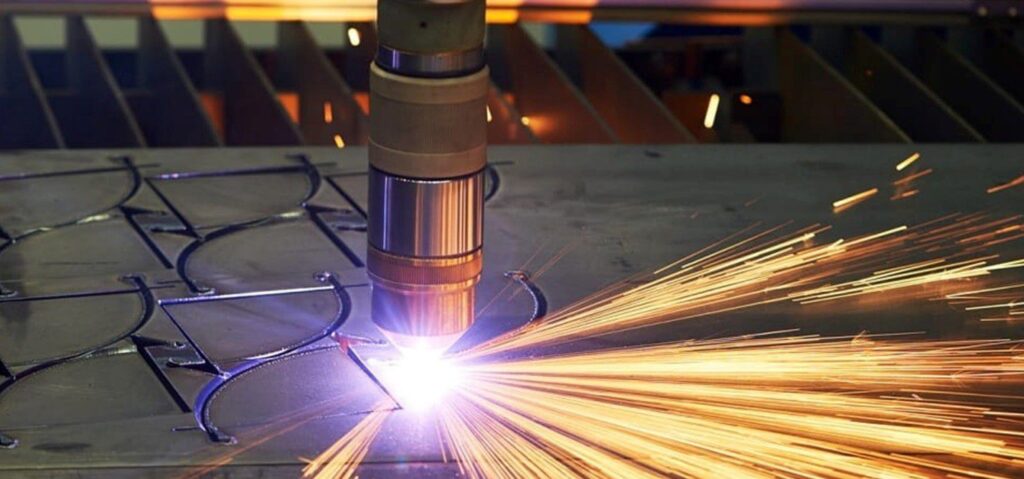 Known as oxyfuel or gas cutting. Mostly used for unalloyed and low-alloy steels where there is a need to cut thicker materials. The foundation of any work where machining, cutting and welding of metals is involved, wherever precision is essential.
A method of cutting metal that is based on melting the metal and removing it from the cutting slot. This process is carried out by means of a plasma arc, which works through high kinetic energy. Used mainly for cutting conductive materials such as aluminium and stainless steel.
We can divide plasma cutting into:
Bevel - where the torch is placed at a suitable angle over the workpiece.
Basic - the classic machining of a workpiece from its edge.
Template - where we use a pre-prepared formula.
Gouging - Here, the torch is angled so that regular grooves are created during cutting.
Mechanised - using CNC machines and industrial robots. This is the safest way and allows for less torch and time consumption.
With this method, we obtain a higher quality cutting surface and greater productivity, as compared with manual cutting. This effect is obtained by using oxygen to cut structural carbon and low-alloy steel. Used mainly for cutting machinery and structural components.
Conditions of entry to training:
at least 18 years of age,
minimum primary education,
medical certificate that there are no contraindications to work in the position.
As well as theoretical classes, you will also complete practical exercises to prepare you for your profession. The whole course ends with an exam, the successful completion of which allows you to obtain a certificate.
What do we teach?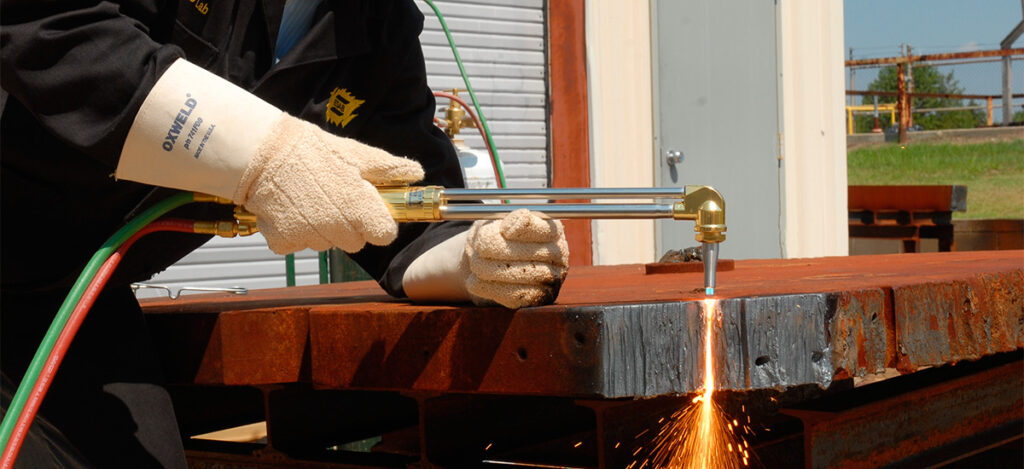 During the training, we address issues, i.e.:
gas burner construction,
How to set the burner correctly,
use of cutting gas,
the correct burner firing sequence,
correct burner extinguishing,
pressure setting for cutting,
how to cut the material evenly and cut out the more difficult parts,
assessing the quality of the cut surface,
importantly, you will also learn why the torch "shoots" when cutting and how this can be prevented
health and safety regulations.
Who is our training for?
For anyone who wants to gain the necessary knowledge and skills for work, especially:
those working in welding and with gas cutters,
people working in related professions: locksmith, mechanic.
A person who becomes certified to work with torches can later work in recycling sites, steel construction, shipyards, steel mills and any place that deals with metalworking.
Where does our training take place?
Our company is based in Warsaw, but we train all over Poland and will travel to any location on request. You can take the course at the location we indicate in the course schedule, or you can order it at your location.
Questions and Answers
Which metals can be cut with a gas torch?

Gas or oxyfuel cutting is used for thicker unalloyed and low-alloyed metals. It is useful where precision is essential.
Who is the training for?

For anyone who wants to work in welding, with gas cutters and for related professions such as locksmiths and mechanics.
Will I learn about cutting methods at the training?

Our centre trains in three torch cutting methods. Learn about the techniques and choose the best one for you and your needs before you choose a course.
More information: