HDS cranes - applications
Żurawie HDS to jedne z najpopularniejszych rodzajów urządzeń dźwigowych. Sprawdzają się nie tylko dobrze na placach budowy, ale także przy pracach przeładunkowych. Przybliżamy do czego służą.
Czym są dźwigi HDS?
Dźwigi HDS to specjalny rodzaj dźwigów mobilnych. Skrót HDS rozwija się jako hydrauliczne dźwigi samochodowe. Jak więc można się domyśleć, urządzenia te montowane są na samochodach. W zależności od modelu żurawie HDS różnią się pod względem konstrukcji, jednak generalna zasada pozostaje taka sama. Składają się bowiem zazwyczaj z wysięgnika przytwierdzonego do pojazdu i regulowanego za pomocą specjalnych podpór. Zazwyczaj posiadają także hak oraz odpowiednie dla danego modelu systemy hydrauliczne.
Wykorzystanie dźwigów HDS
Dźwigi HDS w przeciwieństwie do innych rodzajów urządzeń dźwigowych takich, jak żurawie wieżowe, znajdują zastosowanie w bardziej specjalistycznych zadaniach. Sprawdzają się m.in. w przemyśle:
transportowym,
budowlanym,
drzewnym,
produkcyjnym.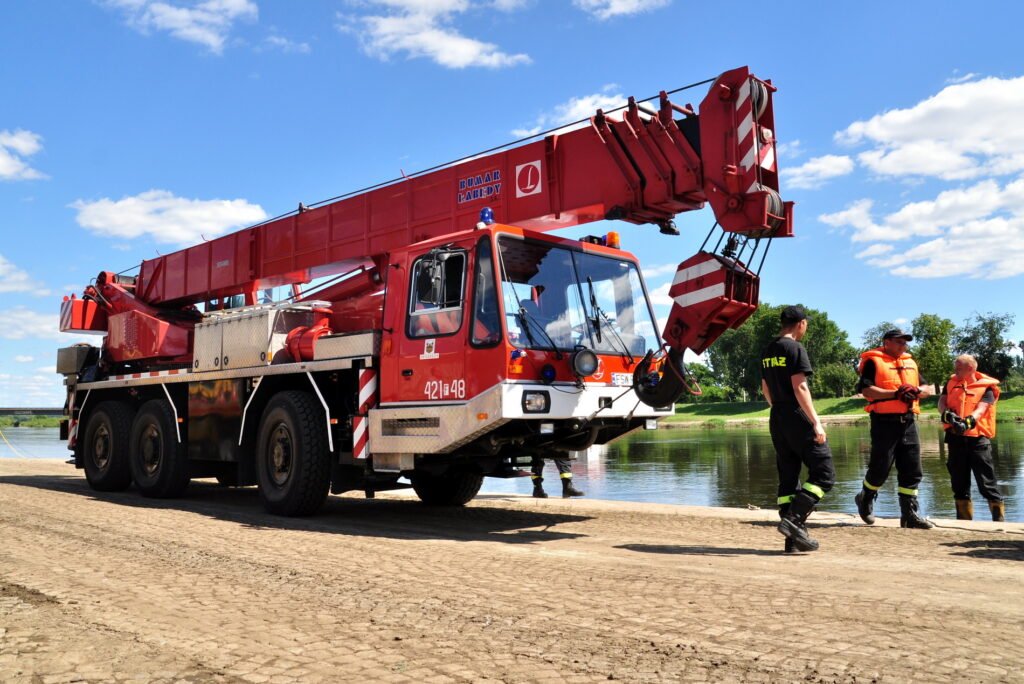 Żurawie HDS przed wszystkim idealnie sprawdzają się w pracach przeładunkowych, gdzie wymagane jest przenoszenie wielkogabarytowych materiałów. Przydają się zwłaszcza wtedy, gdy ładunek trzeba umieścić np. na wyższym poziomie. Z tego powodu bardzo często można spotkać je w magazynach, halach, mniejszych placach budowy czy w portach. Poza tym wykorzystywane są także w lasach przy załadunku drewna.
Przewożenie materiałów przez dźwigi HDS
Jedną z najważniejszych cech żurawi HDS jest ich mobility. Dzięki temu mogą zostać użyte nie tylko do samego załadunku, ale również transportu. Są pomocne, zwłaszcza jeśli chodzi o przewożenie innych maszyn budowlanych, ale też materiałów budowlanych czy kontenerów. Zaletą tutaj jest ich wydajność. Jednym pojazdem tego typu można przetransportować dużo więcej niż innym sprzętem.
Questions and Answers
Czym charakteryzują się dźwigi HDS?

Dźwigi HDS w przeciwieństwie do innych dźwigów są przede wszystkim mobilne. Inaczej nazywa się je dźwigami samochodowymi, gdyż połączone są one z pojazdami ciężarowymi.
Gdzie wykorzystuje się dźwigi HDS?

Ten rodzaj dźwigów ma różnorodne zastosowanie, w zależności od ich typu. Najczęściej używane są przy załadunku w halach, magazynach i portach, ale także i w przemyśle drzewnym.
Czy dźwigi HDS można wykorzystać w transporcie?

Dźwigi HDS sprawdzają się także w transporcie. Przydatne są zwłaszcza w przenoszeniu innych ciężkich sprzętów czy materiałów wielkogabarytowych.