Forklifts and their types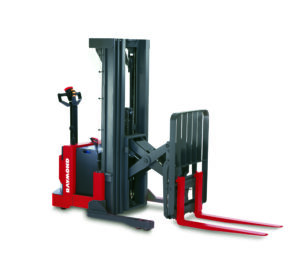 Forklifts are very popular in the warehouse and transport industry. To operate a forklift you have to pass a special operator course. The work is very future-oriented. You can count on a rewarding salary, both in Poland and abroad. In order to enrol on the course you have to meet the requirements:
no contraindications to work in the position,
at least primary education,
at least eighteen years of age.
The forklift course covers the following topics:
Technical inspection
Operator actions
Gas cylinder exchange
Types of devices
Cargo transportation news
We also refer to a forklift as a lift truck. With it, you can lift and transport heavy loads. It is popular in warehouse works, ports, factories, warehouses, large-format stores and logistics centers. Forklifts are wheeled motorized vehicles. We can divide them according to the drive, functions and type of steering.
Due to their intended use, forklifts are divided into:
Anti-explosion
Suspended
Systemic
Hoist
Side
The basic function of forklifts is the transport of goods of considerable weight and size over short distances. It can also perform other functions, such as weighing, sorting or lifting people (to put the goods on a higher shelf).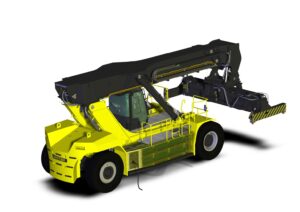 We also divide forklifts according to the type of drive:
Gas,
Electric,
Combustion,
With rechargeable battery.
It should be emphasized that the equipment requires regular servicing. Premature failure detection will avoid costly repairs in the future. Admittedly, a forklift is the basic equipment of many companies. Models should have certificates and attestations. The machine that is used within the European Union must have a CE certificate. Every tenth vehicle bought in the world is a forklift, which only proves the popularity of this machine. The demand for forklift operators is constantly growing. It is worth taking advantage of affordable training at ERGON. The number of warehouses and transported goods is growing every year.