Characteristics and applications of mobile platforms
Mobile platforms, also known as cranes, are used for work at height. They are a separate group of construction machinery which, by their type, consist of a platform that is suspended or raised on a crane. The platform moves vertically and horizontally. In addition, such a platform consists of a boom and a chassis.
Mobile platforms are ride-on platforms with either electric (charged by battery or straight from the mains) or combustion engines.
We divide platform booms into three groups:
articulated,
telescopic,
articulated-telescopic.
Escalators are used to transport people, heavy loads or tools at heights. With the right platforms, they transport equipment and workers efficiently and safely.
When choosing a machine, it is worth considering its application. Scissor lifts are best for vertical work, while articulated telescopic lifts are best for difficult floors and working in hard-to-reach places. It is also worth considering where the machine will be used - outdoors or indoors - and the maximum lifting capacity of the platform.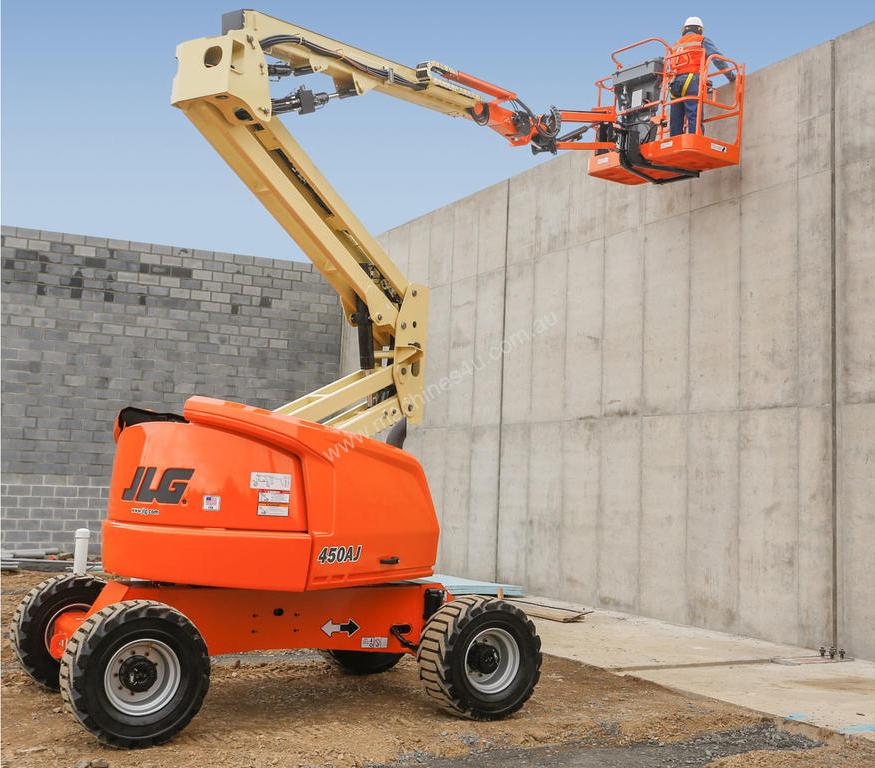 With regard to the transport capacity, platforms are divided into mobile and self-propelled. In turn, with regard to the displacement mechanism, mobile platforms are divided into:
They have a scissor mechanism.
They are used for vertical operation only.
The platform floats from a few metres to several tens of metres.
They are relatively small, making it possible to work in small spaces.
They have non-marking tyres.
The support structure consists of two, interconnected double-armed levers.
They are used for small jobs, such as painting walls, installing electrical systems, air conditioning or heating systems.
Telescopic mobile platforms
These are mobile platforms with a telescopic arm, lifting from a dozen to even several tens of metres.
The arm can rotate 360°, without having to rotate the whole machine.
These devices perform well in difficult conditions, on uneven ground.
They have four-wheel drive and tyre protectors.
Used in the construction industry, in shipyards or in high-rise window cleaning.
Articulated mobile platforms
Universal mechanism - due to the type of joints, they perform a specific twist of the arm.
They make it possible to get into hard-to-reach places.
The platform can elevate the platform to a great height with positioning to work freely.
They are used, among other things, for window cleaning, electrical work, renovation or construction work in enclosed facilities.
Telescopic telescopic boom lifts 
They operate at ranges of up to several tens of metres.
They are used outdoors and indoors.
They have the ability to manoeuvre in different directions, even when the basket is raised.
Used for work on tall structures and buildings.
There are a number of mobile platforms on the market. It is possible to buy or rent various types of lifting equipment, which sometimes becomes the best solution.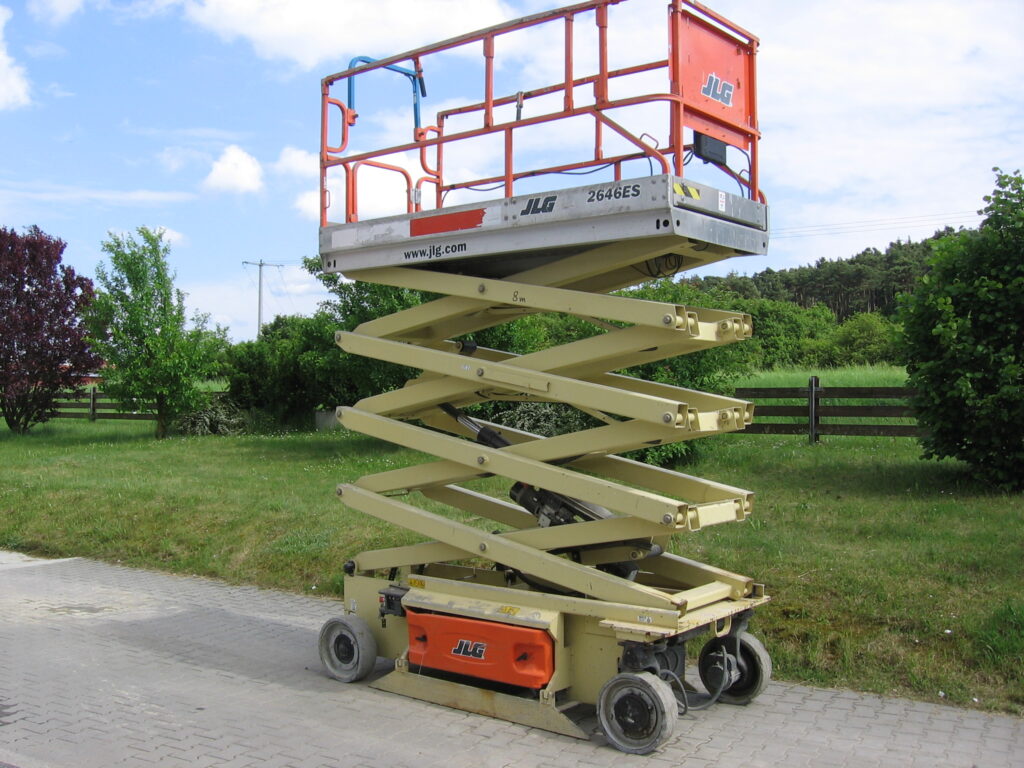 Manufacturers of mobile platforms
Alp-Lift; Bocker; Lionlift; Omme; Snorkel; Steinweg; Aichi; Bison; Bizzocchi; Bronto; BST; Cella; CTE; Dino Lift; Euro Access; Eurozoom; France Elevateur; Genie; Grove; GSL; GSR; Haulotte; Holland lift; Hunter; JLG; Manitou; Marklift; Maxlift; MEC; Moog; Niftylift; Oil & Steel; Pagliero Multitel; Palazzani; Paus; RAM; Riffaud; Ruthmann; Simon; Sky High; Skyjack; Tecchio; Terex; Versalift; Weber; Wumag. 
Questions and Answers
Which moving platform should I use to paint the building?

A scissor lift platform is the best solution for painting the facade of a building. It allows vertical movement by means of a special structure which lifts the platform - the basket.
What is the difference between an articulated lift and a telescopic lift?

In articulated lifts, an arm lifts the basket. This arm consists of successively unfolding segments connected by pendulum joints. A telescopic lift consists of at least three articulated joints. One connects the arm to the base and two further arms to the basket.