Characteristics and applications of mobile platforms
Podesty ruchome, zwane też dźwignicami, służą do prac na wysokościach. To oddzielna grupa maszyn budowlanych, które ze względu na swój rodzaj składają się z platformy wiszącej lub podnoszonej na dźwigu. Platforma porusza się w pionie i poziomie. Dodatkowo taki podest składa się z wysięgnika i podwozia.
Podesty ruchome to podesty jeżdżące z napędem elektrycznym (ładowanym za pomocą akumulatora lub prosto z sieci) lub spalinowym.
Wysięgniki podestowe dzielimy na trzy grupy:
przegubowe,
teleskopowe,
przegubowo – teleskopowe.
Podesty ruchome służą do transportu na wysokościach ludzi, ciężkich ładunków czy narzędzi. Dzięki odpowiednim podestom w sprawny i bezpieczny sposób transportują sprzęt i pracowników.
Podczas wyboru urządzenia warto kierować się jego zastosowaniem. Najlepsze do prac pionowych są podnośniki nożycowe, z kolei na trudnych podłożach i z pracą w trudno dostępnych miejscach sprawdzą się podnośniki przegubowo-teleskopowe. Warto zastanowić się także nad miejscem, w jakim maszyna będzie używana- na zewnątrz czy wewnątrz, oraz na maksymalny udźwig podestu.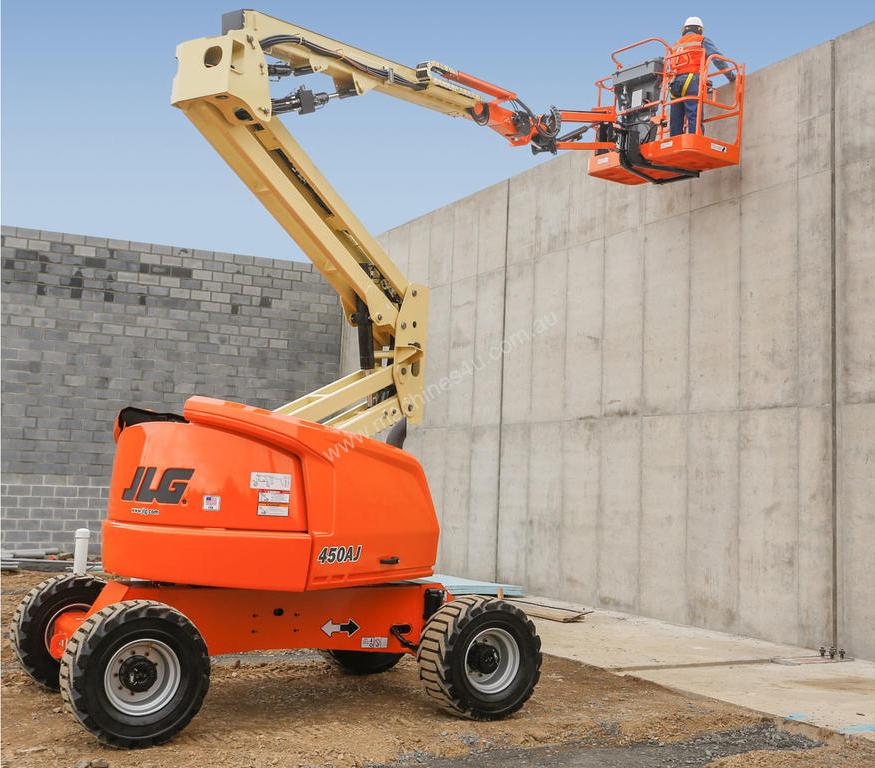 Ze względu na możliwości transportowe podesty dzielą się na przenośne i samojezdne. Z kolei ze względu na mechanizm przemieszczający podesty ruchome dzielimy na:
Posiadają mechanizm nożycowy.
Stosowane są do pracy tylko w pionie.
Platforma unosi się od kilku do kilkudziesięciu metrów.
Są stosunkowo niewielkie, co umożliwia pracę w niewielkich pomieszczeniach.
Posiadają niebrudzące opony.
Konstrukcja nośna składa się z dwóch, połączonych dźwigni dwuramiennych.
Stosowane są przy niewielkich pracach, np. malowanie ścian, montaż instalacji elektrycznych, klimatyzacji czy instalacji grzewczych.
Podesty ruchome teleskopowe
Są to ruchome podesty z ramieniem teleskopowym, unoszącym na wysokość od kilkunastu do nawet kilkudziesięciu metrów.
Ramię może obracać się o 360°, bez konieczności obracania całą maszyną.
Urządzenia te sprawdzają się w trudnych warunkach, na nierównym podłożu.
Posiadają napęd na cztery koła i protektory opon.
Stosowane w przemyśle budowlanym, w stoczniach czy przy myciu okien wieżowców.
Podesty ruchome przegubowe
Uniwersalny mechanizm – ze względu na rodzaj przegubów wykonują określony skręt ramienia.
Umożliwiają dostanie się do miejsc trudno dostępnych.
Podest może wynieść platformę na dużą wysokość z ustawieniem jej do swobodnej pracy.
Wykorzystywane są m.in. do mycia okien, prac elektrycznych, remontowych czy budowlanych w obiektach zamkniętych.
Podesty ruchome teleskopowo-przegubowe 
Działają w zasięgu do kilkudziesięciu metrów.
Stosowane są na zewnątrz i w pomieszczeniach.
Posiadają możliwość manewrowania w różnych kierunkach, również wtedy, gdy kosz jest uniesiony.
Stosowane do prac przy wysokich konstrukcjach i budynkach.
Na rynku istnieje szereg podestów ruchomych. Jest możliwość zakupu lub wynajmu różnego rodzaju urządzeń dźwigowych, co niekiedy staje się najlepszym rozwiązaniem.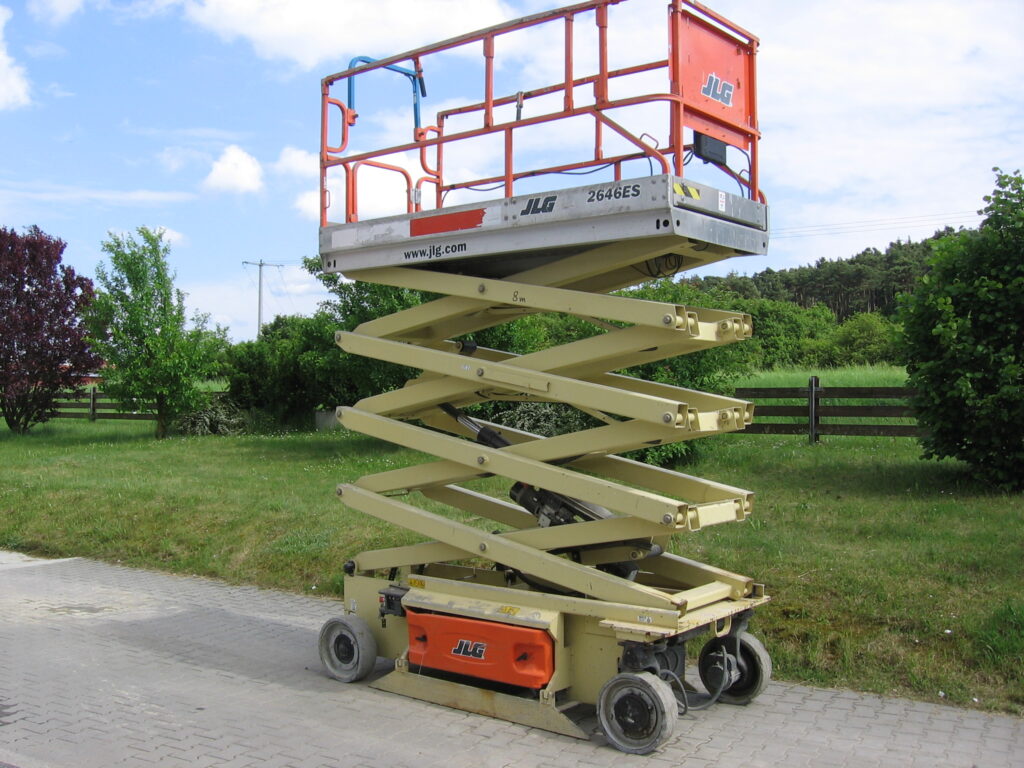 Producenci podestów ruchomych
Alp-Lift; Bocker; Lionlift; Omme; Snorkel; Steinweg; Aichi; Bison; Bizzocchi; Bronto; BST; Cella; CTE; Dino Lift; Euro Access; Eurozoom; France Elevateur; Genie; Grove; GSL; GSR; Haulotte; Holland lift; Hunter; JLG; Manitou; Marklift; Maxlift; MEC; Moog; Niftylift; Oil & Steel; Pagliero Multitel; Palazzani; Paus; RAM; Riffaud; Ruthmann; Simon; Sky High; Skyjack; Tecchio; Terex; Versalift; Weber; Wumag. 
Questions and Answers
Jakiego podestu ruchomego użyć do malowania budynku?

Do malowania elewacji budynku najlepiej się sprawdzi podest ruchomy nożycowy. Umożliwia on poruszanie się w pionie przy pomocy specjalnej konstrukcji unoszącej platformę – kosz.
Czym różni się podnośnik przegubowy od teleskopowego?

W podnośnikach przegubowych ramię unosi kosz. Ramię to składa się z kolejno rozkładających się segmentów połączonych wahadłowymi przegubami. Podnośnik teleskopowy składa się z przynajmniej trzech połączeń przegubowych. Jedno łączy ramię z podstawą, a dwa kolejne ramię z koszem.