Telescopic handlers - agricultural applications
Telehandlers, are usually associated with construction work, but thanks to their functionality, they are increasingly found on farms. Take a look at this article to find out how forklifts are used by farmers.
The use of telehandlers on farms
The telehandler in farm work, can perform many functions. The main tasks of the machine are to work with transports consisting of heavy loads. Its lifting capacity is even over 20 tonnes. Working at height is a major advantage of telehandlers. The boom makes it possible to lift loads and people as high as 30 metres. The multifunctionality of the specialised forklift is that we can equip it with additional attachments and completely change its use. We can easily convert the loader into a lift truck or even a tractor.
The most commonly chosen attachment in a telehandler:
spoons,
grippers, 
pitchforks,
mowers.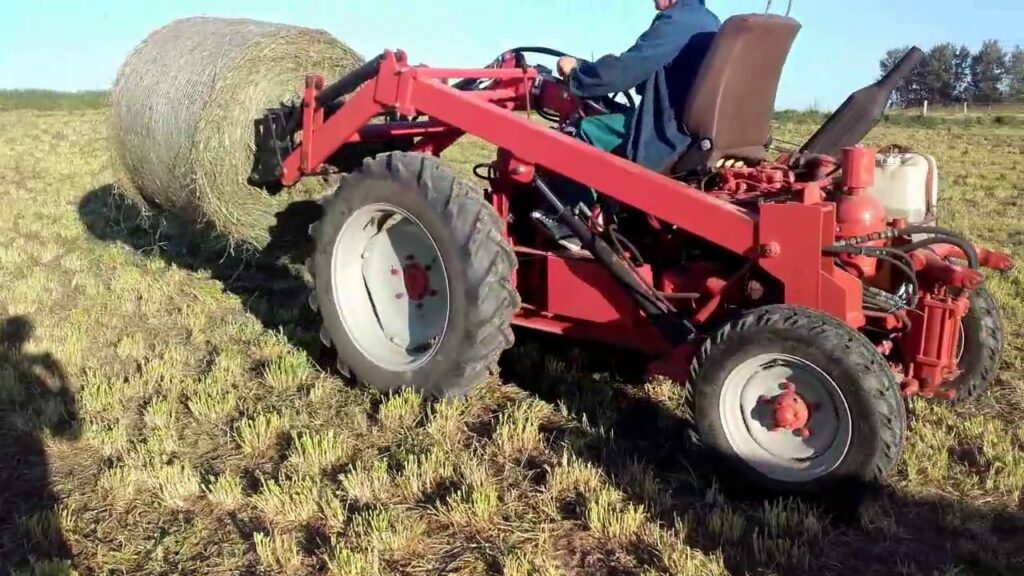 By fitting an attachment, our loader gains a new use and can perform several functions. One telehandler can even replace several agricultural machines!
The most popular models of telehandlers used in agriculture:
JCB 531-70 Agri Plus; 
Weidemann T5625 CX80;
Manitou Maniscopic MLT 634 Turbo 120 LSU;
New Holland LM5040 Plus; 
Claas Scorpion 7030;
Bobcat T3571.
The models listed can easily replace tractors and other agricultural machinery, the loaders have reinforced engine power. Some models are also equipped with a hook to which we can attach a semi-trailer just like a tractor.
Stacking haystacks
Once the bale grippers or forks have been fitted, the telehandler can easily, manage the loading and unloading of hay sheaves. In this case, there is no getting around the use of a machine, due to the weight and size of the load. The loader will effortlessly transport our load to the required distance and stack the collected sheaves.
Transport of feed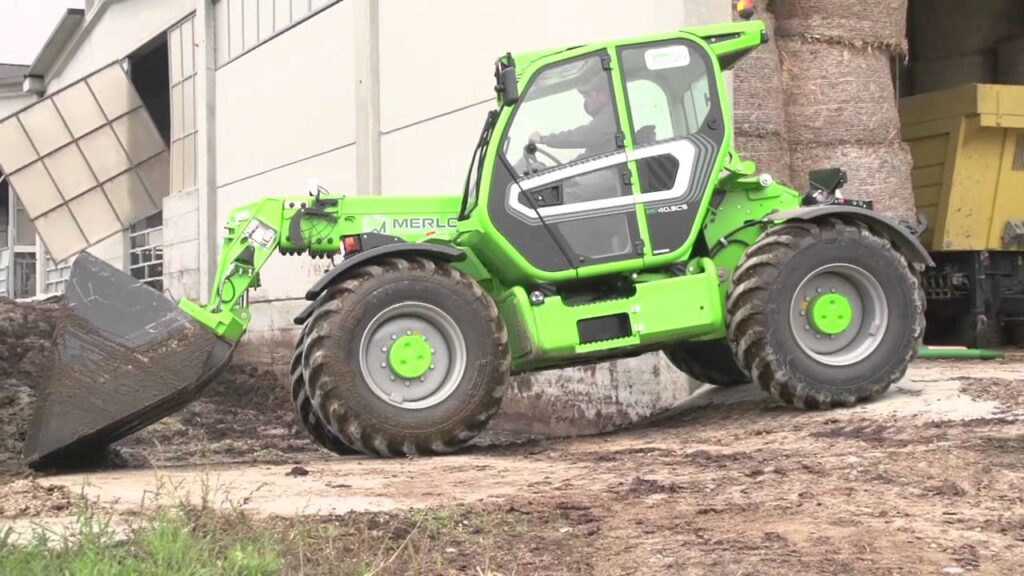 The loader will be great for transporting loose loads. In this case, it will be necessary to fit a bucket with a grab, so that animal feed can be easily transported from the silo to the pen. This is a much better solution for farmers, who will not have to haul feed in a wheelbarrow or heavy bags.
Work at height
The forklifts are also characterised by working at heights. Depending on the model, they can raise the reach of the arm by up to several tens of metres. Thanks to the mounted platform in the telehandler, we can easily get to the height we require. This function is useful for jobs such as repairing and modernising farm buildings. The range of height work includes, for example, gutter cleaning or roof repairs.
Telescopic handlers are quite versatile machines that will make farm work much quicker and easier. Increasingly, these machines are being used on farms. Their applications are virtually limitless. 
Questions and Answers
What are the most common attachments for telehandlers used in agriculture?

Some of the most popular attachments include forks, grabs and buckets.
What are the most popular models of telehandlers used on the farm?

Some of the most popular telehandler models include the JCB 531-70 Agri Plus, Weidemann T5625 CX80, Manitou Maniscopic MLT 634 Turbo 120 LSU.