Wheeled vs tracked loaders - what are they and how do you choose the right one?
Loaders, both wheeled and tracked, are an increasingly popular choice of equipment for work even in small companies. Their use is invaluable in both practical and financial terms. This is because a machine can replace and relieve human labour in terms of both strength and practicality. Explore both types of loaders and choose the best one to meet your needs.
Brief characteristics
The most important features of loaders are their simple design, low chance of failure and low operating costs. The models currently available on the market allow for a wide range of applications during operation thanks to the use of various tools, including augers, discs, handles, grabs, hooks, concrete hoppers, personnel baskets or buckets. Loaders vary in construction and technical specifications. The most popular include wheeled and tracked.
Wheel loaders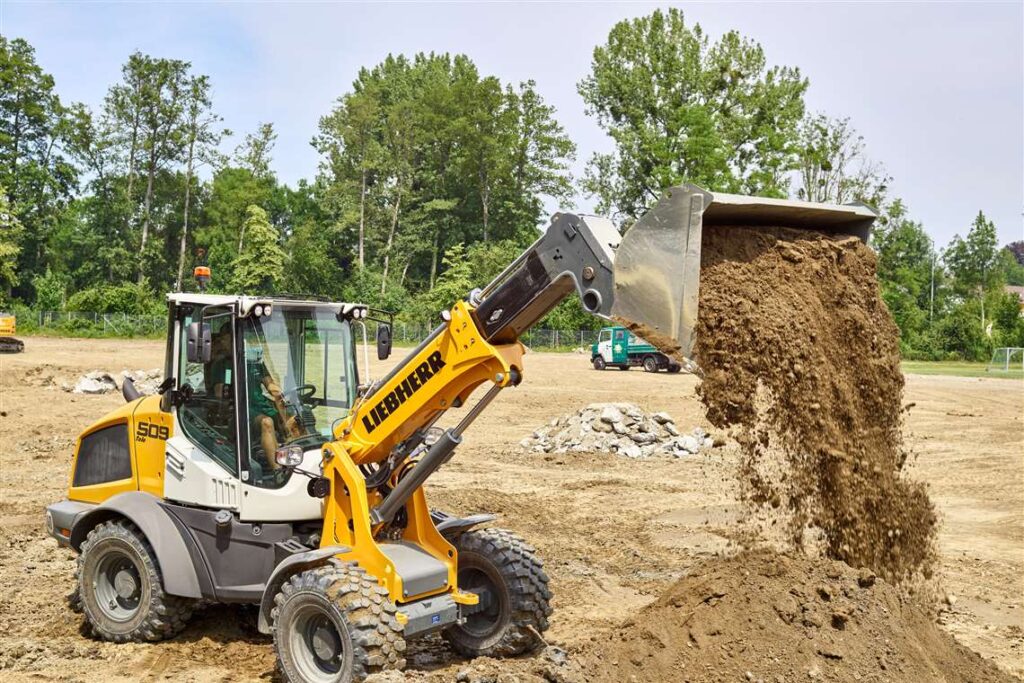 This type of machine is usually used on construction sites, but also in many other places. Thanks to its wide range of applications, it is very popular wherever we have to deal with the handling of heavy objects.
As a wheeled vehicle, it has the advantage of being able to move on public roads without the need for additional safety equipment. These machines are much lighter than the other type discussed here, and their power means that heavy goods can be moved and loaded with them.
However, due to their design, they cannot be used for extremely difficult and demanding terrain. In such cases, a tracked loader will be better suited.
Caterpillar loaders
This type offers a wide range of machines that can easily cope with rougher terrain where operating a wheeled vehicle can be problematic. With a steel track on the chassis instead of wheels, they will not drown in mud, mucky soil or even sand. The high traction and powerful drive allow these machines to operate even in deep ditches and holes.
However, despite its many advantages, such a drive also has disadvantages, the biggest of which is its inability to travel on public roads, as the aforementioned wheel loaders can afford to do.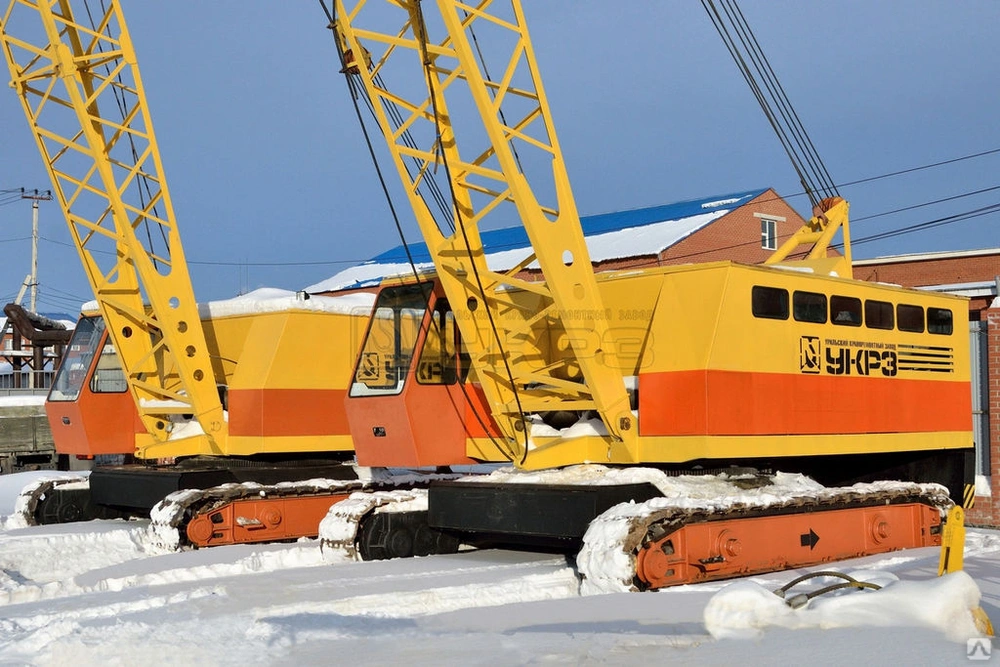 It is a good idea to use a crawler at the start of work, especially on a construction site when the ground is not yet level. This will make the work easier while smoothing out the terrain, so that you can already work with a wheel loader at a later stage. However, if you have to hit the road with a machine with a crawler chassis, remember to use special rubber pads.
Permits for loaders
Working with these machines requires the right knowledge and qualifications. In order to become an operator of any kind, you need to be certified by the Office of Technical Inspection, which involves passing an exam. The training courses organised by our centre prepare you for this both theoretically and practically. We invite you to take a look at our offer. 
Questions and Answers
What are wheel and track loaders?

Wheeled loaders are cranes that can move on graceful level terrain, while tracked loaders will perform well on sand, mud and other difficult ground where wheeled movement is difficult.
What is the use of track loaders?

Thanks to the steel track on the chassis instead of wheels, they will not drown in mud, mucky soil or even sand. High traction and a powerful drive allow these machines to work even in deep ditches and holes.
What are the advantages of using wheel loaders?

As a wheeled vehicle, it has the advantage of being able to traverse public roads without any problems and without having to put on additional safety equipment.
What are the downsides of using track loaders?

The disadvantage of track loaders is that they cannot be driven on public roads, which wheel loaders can afford to do.