Backhoe loader licence course
Nasz kurs ma na celu przygotowanie uczestnika do uzyskania kwalifikacji w zawodzie operatora koparko-ładowarki. Otwiera to nowe możliwości na rynku pracy. Fachowcy posiadający odpowiednie uprawnienia są aktualnie szczególnie poszukiwani przez pracodawców. Nasz ośrodek posiada wieloletnie doświadczenie w szkoleniu operatorów oraz konserwatorów maszyn UDT.
Wymagania od kandydata
Każdy kandydat ubiegający się o uprawnienia na operatora koparko-ładowarki musi mieć:
at least 18 years of age,
minimum primary education,
brak przeciwwskazań medycznych do wykonywania zawodu (przed kursem kierujemy na badania do lekarza medycyny pracy).
Training program
Program szkolenia na operatora koparko-ładowarki obejmuje:
użytkowanie eksploatacyjne,
dokumentację techniczną,
bezpieczeństwo i higienę pracy,
silniki spalinowe,
elementy hydrauliki,
budowa koparko-ładowarek,
technologie robót,
zajęcia praktyczne.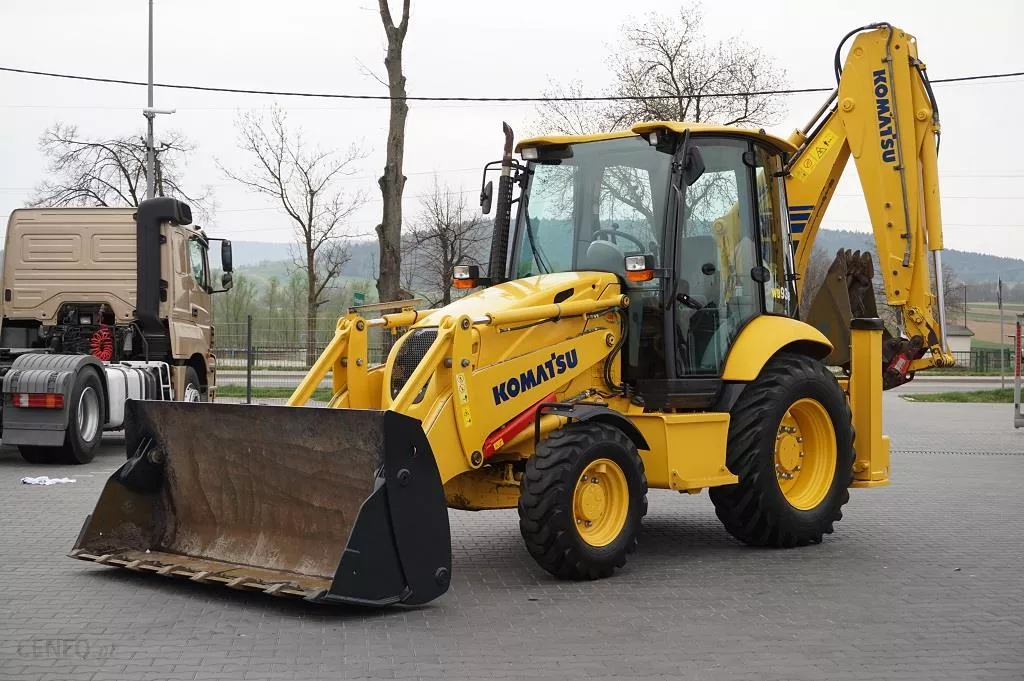 Exam
Po zakończonym szkoleniu kursant przystępuje do egzaminu przed komisją IMBiGS. Egzamin składa się z części teoretycznej oraz praktycznej. Po zdanym egzaminie uczestnik otrzymuje książeczkę operatora maszyn roboczych.
Zdobyte podczas szkolenia kwalifikacje uprawniają do wykonywania prac na koparko-ładowarce dowolnej wielkości oraz o dowolnej pojemności łyżki. Operator po ukończeniu kursu w naszym ośrodku szkoleniowym zyskuje również prawo do używania wszelkiego rodzaju osprzętu przeznaczonego do koparko-ładowarek.
Krótki opis koparko – ładowarki
Koparko-ładowarki są maszynami, które najczęściej można spotkać na obiektach budowlanych. Są to pojazdy wielozadaniowe, które można wykorzystać do wykonywania wykopów oraz załadunku materiałów sypkich. Można do nich również zamocować różnego rodzaju osprzęt, na przykład nożyce i młoty wyburzeniowe. Urządzenie może być również wyposażone w osprzęt hydrauliczny pozwalający na wykorzystanie go do innych zadań poza kopaniem i podnoszeniem. Łyżkę tej maszyny można zastąpić osprzętem z napędem takim jak chwytak, młot, świder lub frezarka do pni i korzeni. Najczęściej wykorzystywane rodzaje osprzętu to te, które pozwalają operatorowi rozbijać asfalt, kamieniste gleby oraz beton. Nasadka z zębami tygrysa wykorzystywana jest do przebijania się przez mróz lub twardszą glebę.
Our other services
Poza szkoleniem na operatora koparko-ładowarki prowadzimy również szkolenia na operatora oraz konserwatora:
forklift trucks,
żurawi HDS,
cranes,
aerial work platforms and scissor lifts,
ładowarek teleskopowych,
dźwigów,
żurawi wieżowych.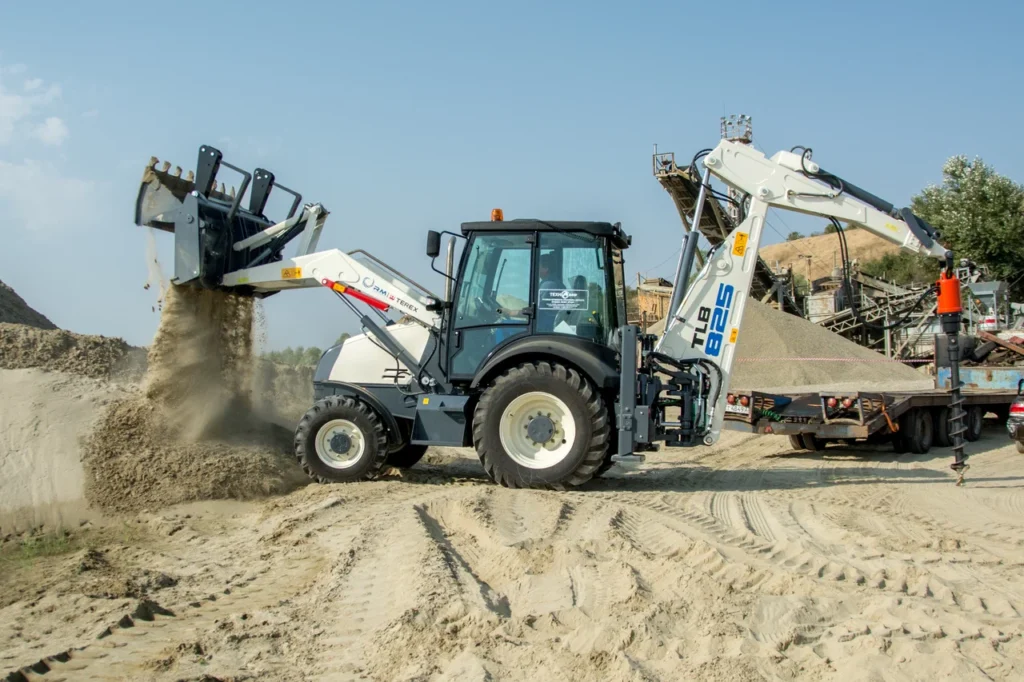 Poza ośrodkiem szkoleniowym prowadzimy również serwis stacjonarny oraz mobilny maszyn UDT a także sprzedaż nowych i używanych urządzeń.
Jeżeli jesteś zainteresowany naszą ofertą contact us telefonicznie. W przypadku jakichkolwiek pytań zachęcamy do kontaktu!
Questions and Answers
Czy żeby zostać operatorem koparko–ładowarki muszę mieć prawo jazdy?

Jeżeli operator koparko–ładowarki nie będzie korzystać z dróg publicznych nie musi posiadać prawa jazdy, natomiast jeżeli operator urządzenia chce poruszać się po drogach publicznych musi posiadać prawo jazdy kat. B.
Czy muszę zdawać egzamin państwowy by uzyskać uprawnienia na operatora koparko –ładowarki?

By uzyskać uprawnienia na operatora koparko–ładowarki niezbędne jest ukończenie szkolenia oraz zdanie egzaminu państwowego.
More information: