How do you become a qualified CO smoker?
Most people sitting in their houses or flats do not think about where the heat generated by radiators comes from. In Poland, central heating systems are not only used to heat detached houses with small cookers, but also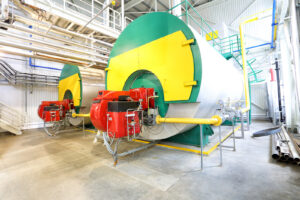 residential buildings, schools or office buildings using complex and powerful machines. At first glance, it would appear that there is nothing difficult about the job of a stoker and that his or her task is merely adding fuel to the hearth of boilers. However, it is a job that requires a great deal of responsibility and the right qualifications. A person interested in working in this position should undergo a special training course ending with a state exam, thanks to which he will receive a heating licence after passing the test. After completing the course, he or she can deal with the installation, operation, minor repairs, maintenance, measurement and inspection work of heating installations and supervision of the correct functioning of the furnace. Each trainee who receives the certificate is qualified to operate boilers for liquid and solid fuels, supervise and inspect heating networks and installations, heat exchangers, operate industrial furnaces, compressors, fans, blowers, pumps and sumps. The primary occupation of a stoker is the operation of boilers. Most dwellings are kept warm by the central heating system they supply. They supply hot water, thermal energy and process steam to commercial or residential buildings and various industrial plants. Fortunately, people with a stoker's licence are in constant demand thanks to the harsh winters we experience every year. In our country, a boiler room attendant is indispensable. It is not only homes and flats that need to be heated, but also shopping centres, restaurants, salons, offices, factories or public, service and scientific institutions. Jobs in this field will always be available. Particularly if you have a qualification for water boilers, but also gas boilers, steam boilers or ordinary cookers.
How is the course going?
If you want to obtain a smoker's qualification, you have to take part in an individual or company-specific training course. Courses of this type are organised throughout the country by various centres. Group training is often delivered at the customer's location, making it easier to get all the employees of a company together at the same time. When deciding on individual training, it is a good idea to familiarise yourself with the material that will be covered during the course, so that your decision on a new career path is fully considered. At a smoker's training course, you can learn about topics such as:
health and safety rules
the organisation of work in this position
regulations on technical supervision
responsibilities of cooker burners
diagram of the boiler plant
operation of boilers
thermal installations and networks
steam and hot water facilities
solid and liquid fuels
fittings and materials
keeping a register of meter readings
and other information on thermal technology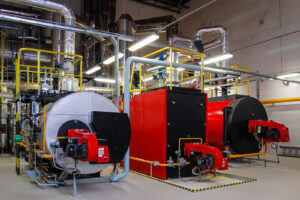 An important part of the training is to learn about the performance of boilers and the correct setting of their operating parameters, as well as checking the technical condition of the heating system equipment. The basic requirements to take part in the training are to be at least 18 years old and to have a minimum of primary education. For employers, a technical education is an advantage, but it is not expected. Only for those interested in higher wages or doing other work besides heating the facility, i.e. organisational, maintenance or cleaning work. A smoker's licence is valid for a period of five years, when you have to get it again by taking a training course. It is worth remembering that this is a job that requires good physical fitness, good eyesight and an impeccable respiratory and musculoskeletal system. Accuracy, availability and conscientiousness are also advantages because of the great responsibility that accompanies a worker in this sector. The person in this position must be able to read the results of the measuring apparatus, start up the central heating boilers, reliably monitor their operation, and supervise the fuel supply system, pressure and temperature, and the correct air draft. The efficiency of the system, but also the safety of everyone in the building depends on these skills. Smokers' earnings vary primarily in terms of duties, but also in terms of the size of the employing company. When working for a large company or facility, one can earn significantly more, as the employee is tasked with operating several cookers. Previous seniority, experience and qualifications also have an influence. The average earnings are between PLN 3,000 and 4,000 gross.
There are many training centres offering a course on the operation and maintenance of central heating furnaces and boilers. Most of these are fee-based, so if you want to choose the right one for you, look for one that, in addition to an attractive price and a certificate of competence, can offer learning under the guidance of experienced and qualified instructors. Some training centres additionally take care of the possible translation of documents, the organisation of medical examinations and also the enrolment of the student for the examination by prior arrangement of the date, in order to make the whole process even easier. A guarantee of top-quality services is usually provided by feedback from trainees who have already taken part in previous training courses. According to the regulation of the Minister of the Economy, persons operating thermal installations and equipment with a power of more than 50kW are required to obtain the G2/E operating licence. However, regardless of the power of the boiler, every person taking up the position of stoker must be familiarised with special instruction.
If you want to increase your competitiveness on the labour market and acquire a trade that will always be useful in populated facilities, it is worth considering training as a cooker and boiler burner, which has been in demand for many years.