Training for inspection and measurement work
Firma ERGON zajmuje się szkoleniami z zakresu prac pomiarowo-kontrolnych i nie tylko. Celem naszego ośrodka jest przekazanie niezbędnej wiedzy do przeprowadzania prac w dziedzinie energetycznej. Na szkoleniu zapoznasz się z sposobami wykonywania pomiarów przy instalacjach elektroenergetycznych i nie tylko. Dzięki nam zdobędziesz nowe kwalifikację i rozszerzysz swoje umiejętności.
Training program
W naszym ośrodku zapoznasz się z najważniejszymi zagadnieniami, potrzebnymi do wykonywania zawodu elektryka. Program kursu zawiera część teoretyczną, która później jest wykorzystywana w zadaniach praktycznych. Zajęcia prowadzone są w oparciu o wykorzystywanie zaawansowanych urządzeń pomiarowych. Każdy wykonany pomiar kończy się przygotowaniem protokołu z wnioskami.
Celem szkolenia jest przygotowanie kursanta do zdania pozytywnie egzaminu kwalifikacyjnego w zakresie eksploatacji i dozoru.
Główne zagadnienia do egzaminu z dozoru to m.in.: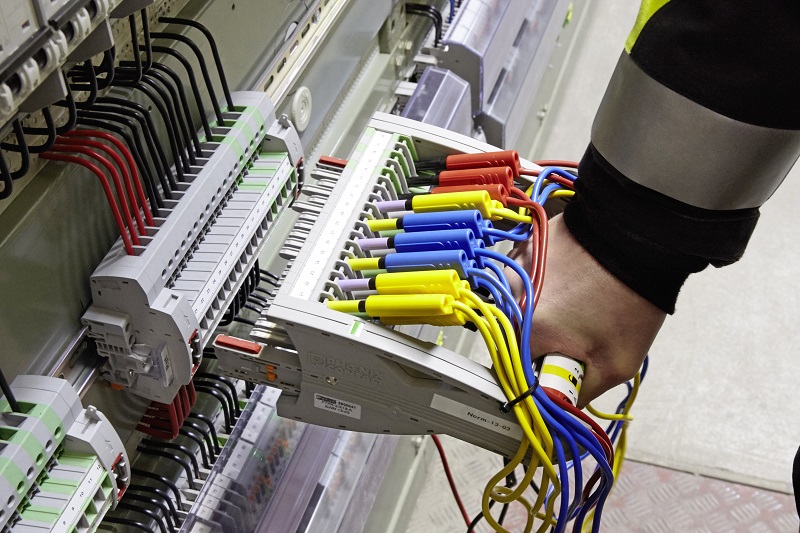 zasady postępowania w razie awarii, pożaru bądź innego zagrożenia,
przepisy dotyczące bezpieczeństwa, higieny oraz ochrony podczas pracy,
zasady postępowania przy programowaniu urządzeń, instalacji i sieci z uwzględnieniem użytku paliwa i energii,
przepisy dotyczące przyłączania urządzeń i instalacji do sieci,
przepisy dotyczące budowy, instalacji i sieci urządzeń pomiarowych,
zasady dysponowania urządzenia przyłączonego do sieci,
zasady i warunki wykonywania prac kontrolno-pomiarowych i montażowych.
Główne tematy poruszane do zdania egzaminu z eksploatacji to m.in.:
zasady wykonywania prac kontrolno–pomiarowych,
zasady budowy urządzeń, sieci i instalacji,
instrukcja postępowania w razie zagrożenia,
zasady i instrukcje eksploatacji,
zasady bezpieczeństwa pracy i ochrony.
Post-course work
Po ukończonym kursie, będziesz mógł wykonywać m.in.:
badania wyłączników różnicowoprądowych,
pomiary rezystancji uziemień,
pomiary instalacji odgromowych,
pomiary rezystancji kabli,
pomiary natężenia oświetlenia,
pomiary impedancji pętli zwarcia.
Kto może przystąpić do szkolenia?
Aby wziąć udział w szkoleniu kontrolno-pomiarowym, nie jest wymagane wykształcenie zawodowe. Od kursanta jest wymagana pełnoletność, wykształcenie minimum podstawowe i orzeczenie lekarskie, w którym nie ma żadnych przeciwwskazań do wykonywania pracy. Dodatkowo można dołączyć dokumenty potwierdzające posiadany zakres wiedzy w dziedzinie elektroenergetycznej.
Exam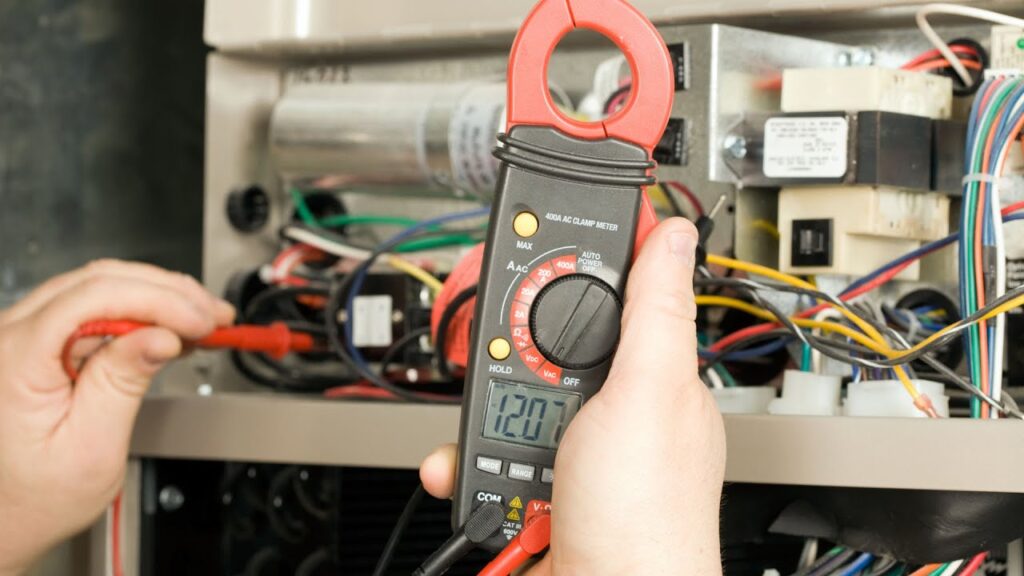 Po ukończeniu szkolenia z łatwością podejdziesz do zdania pozytywnie egzaminu na uprawnienia do prac kontrolno-pomiarowych przy instalacjach elektroenergetycznych do 1kV. Do egzaminu można przystąpić od razu po skończonym szkoleniu. Test jest przeprowadzony przed Komisją Kwalifikacyjną w postaci ustnej, po którym uzyskać można Państwowe Świadectwo Kwalifikacji.
Where do we conduct training?
Nasze kursy i szkolenia są przeprowadzane w całej Polsce. Siedziba firmy mieści się w Warszawie, ale przeprowadzamy kursy na terenie całej Polski.
Zapoznaj się z innymi kursami i szkoleniami.
W swojej ofercie posiadamy takie szkolenia i kursy jak:
kurs G1, G2, G3,
szkolenie na operatora wózka widłowego,
szkolenie na stanowisko malarz–piaskarz,
kursy alpinistyczne.
Questions and Answers
Czy aby wziąć udział w szkoleniu na prace kontrolno–pomiarowe muszę być elektrykiem?

Nie, aby przystąpić do szkolenia wystarczy posiadać wykształcenie minimum podstawowe.
Czy w ofercie szkoleniowej przygotowujecie kursantów do postępowania w wypadku pożaru?

Tak, bezpieczeństwo podczas pracy jest najważniejsze i przygotowujemy kursantów do odpowiedniego postępowania w razie wszelkich awarii, nawet pożaru.
Czy w swojej ofercie macie kursy G1?

Tak, posiadamy bardzo szeroka ofertę szkoleniową, są w niej m.in. szkolenia G1, G2 i G3.
More information: