Mobile cranes - UDT course for operators
Mobile cranes or mobile cranes are a type of lifting equipment whose greatest advantage is mobility. This equipment is found in a wide variety of industries. We have been offering courses in crane handling for many years. We have a wide range of courses on offer. With us, you will acquire UDT qualifications.
Mobile crane - what is it?
A mobile crane is a handling device mounted on a vehicle chassis. It is equipped with hooks or other gripping elements and is used to move loads. Part of the name 'portable' comes from the fact that these machines can be easily moved from one chassis to another. In other words, these cranes are referred to as hydraulic truck cranes or heavy-duty loading cranes.
Design and breakdown of mobile cranes
Mobile cranes have a hydraulic pump that draws power from the chassis via a special electric power take-off. This type of equipment is equipped with a rotating column crane base. This column is connected to an arm consisting of one or two booms. In some cases, additional parts can be extended from such a boom to increase the maximum reach of the crane. A hook or other grappling device is mounted on the end of the grappling section. A hydraulic distributor is responsible for vertical and horizontal movements. Mobile cranes are divided into:
general cranes,
forest cranes,
small, medium and large (classified by load capacity),
loading and unloading cranes,
industrial cranes.
These devices differ in their design and operational capabilities.
Use of mobile cranes
Mobile cranes especially in the construction industry are ideal for transporting goods and unloading materials onto pallets and moving them to higher floors or finally storing goods. A mobile crane is therefore used to transport and lift heavy and large loads. They are also used to erect larger tower cranes.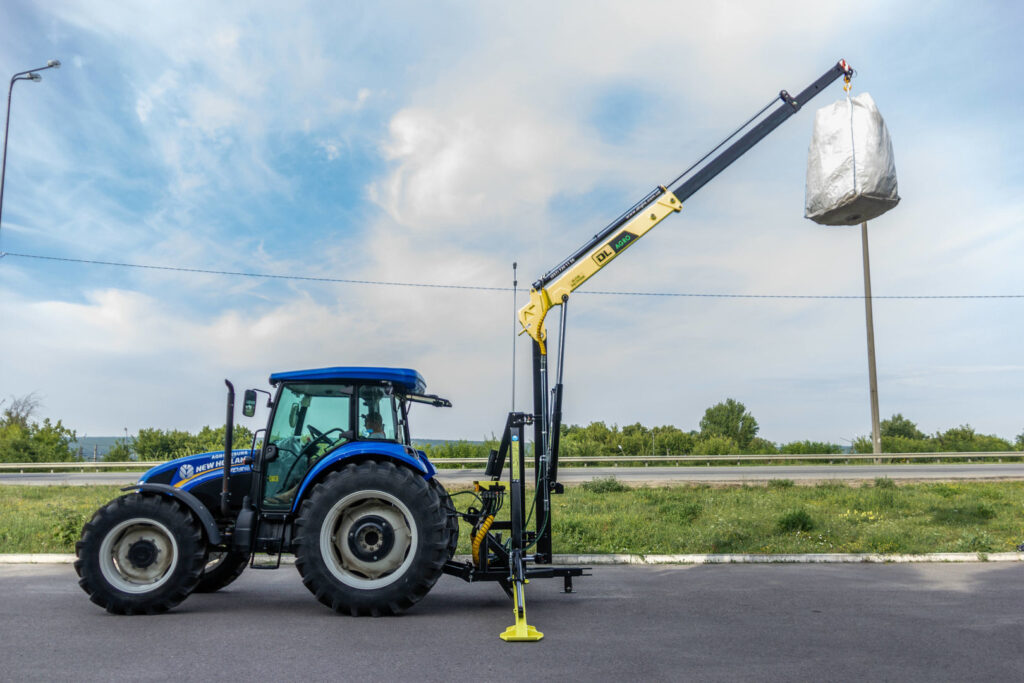 Mobile cranes and their correct use
Mobile cranes are subject to what is known as technical supervision. In order to use them, each device must have the appropriate licence. This document is issued by the Office of Technical Inspection. According to Polish law, operators must have a licence confirming their entitlement. In order to obtain them, it is necessary to pass a practical and theoretical exam.
The maximum lifting capacity is 3.2 tonnes. Mobile cranes are subject to limited supervision with periodic inspection every 2 years. Other equipment must be tested every year. Maintenance inspections of mobile cranes, on the other hand, must be carried out at least once every 60 days - unless the manufacturer specifies a different period. Each mobile crane must also have a maintenance logbook with the relevant technical inspection entries.
It is also worth mentioning that every crane operator must follow the manufacturer's instructions. Only then can the equipment be used safely. Every machine is different, so knowing the basics is essential to avoid accidents and damage to the equipment.
Requirements for the course
Requirements for future course participants are:
coming of age,
at least primary education,
a medical certificate entitling the holder to work in the profession.
Training program
In mobile crane training, participants must be prepared for future work both theoretically and practically. This includes, for example:
familiarise yourself with the formalities of the inspection bodies,
familiarisation with the types and specifications of cranes,
learning how to ensure safety at work,
learning about the subsystems used by different types of cranes,
preparing before and after work,
the ability to work in a variety of conditions.
Practical classes are held in rooms designed for this purpose. We always perform the exercises on state-of-the-art equipment.
Licensing examination
The training is not considered to be completed until you have passed the state examination before the UDT board. The exam covers theory and practical information. Completion of both qualifies you to acquire the necessary qualifications to work in your profession. All our activities follow a programme developed in accordance with the current qualification requirements of the Office of Technical Inspection.
Location
Training courses are held on-site at our headquarters in Warsaw or at local facilities in most major Polish cities. In some cases, we also deliver courses with travel to the client. The course can be either closed or open. Price and dates depend on interest.
Questions and Answers
Why become a mobile crane operator?

Mobile cranes are ideal when mobile handling equipment is needed. They can carry large materials and cope with loading work. Those with operator qualifications should easily be able to find work.
What regulations apply to a mobile crane?

Truck-mounted cranes belong to the group of equipment regulated by the Office of Technical Inspection. This means that they must be registered and regularly inspected. Using them requires the appropriate authorisation, so training must be completed by examination.
What other types of cranes can be distinguished?

In addition to mobile cranes, self-propelled, stationary, floating, rail, track, deck and tower cranes are also available.
More information: