UDT authorisations for platforms and hoists
Podnośniki ruchome, to inaczej mobile platforms przejezdne wolnobieżne – to urządzenia, jakich używa się do unoszenia pracowników na budowach podczas prac wysokościowych.
Podnośniki różnią się między sobą rodzajem napędu, dzielimy je na te posiadające:
napęd elektryczny – przeznaczone do prac w pomieszczeniach, mają wydajny akumulator elektryczny i zazwyczaj są niewielkie;
napęd spalinowy – przeznaczone do prac w terenie. Zazwyczaj mają napęd na 4 koła, co pozwala na przemieszczenie się również po nierównej nawierzchni.
Zalety podnośników:
Wyróżniamy kilka kluczowych zalet podnośników, dzięki którym są tak często wykorzystywane do prac budowlanych czy serwisowych:
platforma pozwalająca na transport nawet 7 osób jednocześnie,
są zwrotne i kompaktowe, ich rozmiary pozwalają na pracę nawet w trudno dostępnych miejscach,
mają szerokie zastosowanie, można ich używać do prac remontowych zarówno na zewnątrz, jak i wewnątrz budynków.
Jak zdobyć uprawnienia?
Uprawnienia są przyznawane przez UDT po pomyślnym zdaniu egzaminu. Można odbyć szkolenie na dowolny rodzaj podnośników. Kurs oraz egzamin składają się z teorii i praktyki, a samo zezwolenie na pracę jest przyzwane na 5 lub 10 lat – w zależności od rodzaju urządzenia – ważne od dnia wydania.
Jak wygląda kurs?
Szkolenie z obsługi podnośników jest przeprowadzane stacjonarnie i dzieli się na część praktyczną, poprzedzone teoretyczną. Może odbywać się zarówno dla klienta indywidualnego, jak i pracowników firm.
Wycena kursu jest kwestia indywidualną i zależy od wymogów klienta, dlatego też wszystkie szczegóły ustala się przed jego rozpoczęciem.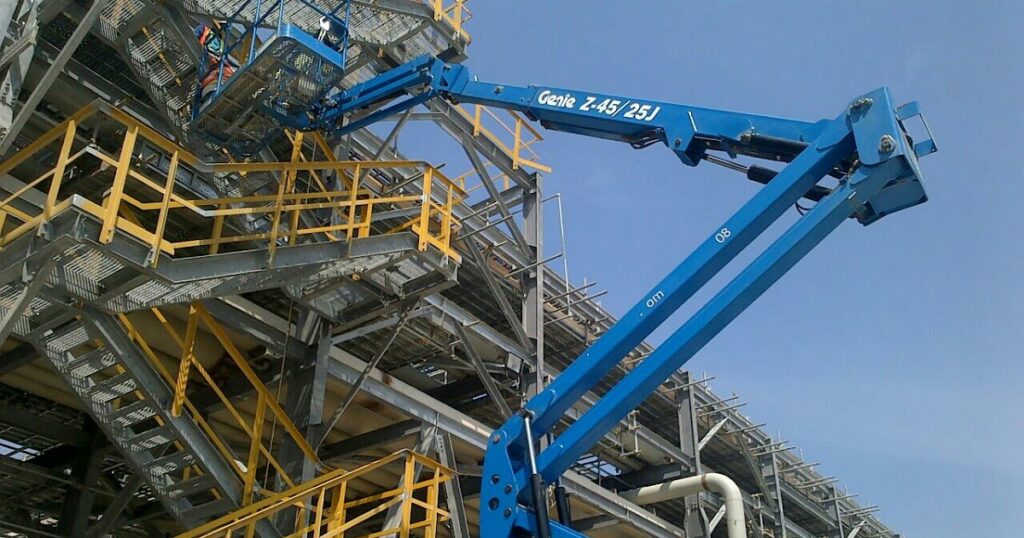 Tematy poruszane na szkoleniu:
wszystko o dozorze technicznym,
wiedza ogólna o dźwignicach,
poznasz budowę podestów i nauczysz się o ich eksploatacji,
health and safety rules,
wykorzystanie wiedzy w praktyce.
Szkolenia są przeznaczone dla wszystkich pracujących na stanowisku operatora podnośników koszowych, instalatorów, pracowników firm budowlanych oraz reklamowych .
Po skończonym kursie uzyskujesz uprawnienia do obsługi wybranego typu maszyny.
Uprawnienia na podesty ruchome dzielimy na kategorie:
stacjonarne;
masztowe;
wiszące;
przejezdne;
na pojazdach kolejowych.
Wymagania, jakie musi spełnić uczestnik to:
minimum 18 years of age,
at least a basic education,
zaświadczenie lekarskie o możliwości wykonywania zawodu.
Uprawnienia dla konserwatorów
Kiedy już zdobyłeś uprawnienia do obsługi podnośników i masz w tym doświadczenie, możesz zrobić również szkolenie na konserwatora tych urządzeń. Pod okiem wykwalifikowanego specjalisty od konserwacji nauczysz się, jak oceniać stan techniczny maszyn oraz, jak o nie dbać, żeby były sprawne i bezpieczne do pracy.
W ramach zajęć teoretycznych dowiesz się o:
budowie podnośników i ich działanie,
przepisach dozoru technicznego,
obowiązkach konserwatora,
jakie mogą być usterki i jak się ich pozbyć,
health and safety rules,
korzystaniu z dokumentacji technicznej,
jak dbać o dobry stan techniczny urządzeń.
Szkolenie kończy się egzaminem zdawanym przed komisją UDT. Nie musisz martwić się zapisem – wykonujemy go w imieniu naszych kursantów. Następnym krokiem jest już tylko stawienie się na egzamin w odpowiednim terminie. Kwalifikacje konserwatora ważne są przez 5 lat od daty wystawienia.
Mając uprawnienia możesz pracować dla firm budowlanych, transportowych, remontowych, a także w wypożyczalniach podestów ruchomych – wszędzie tam, gdzie niezbędny jest specjalista do oceny stanu technicznego i jego poprawienia.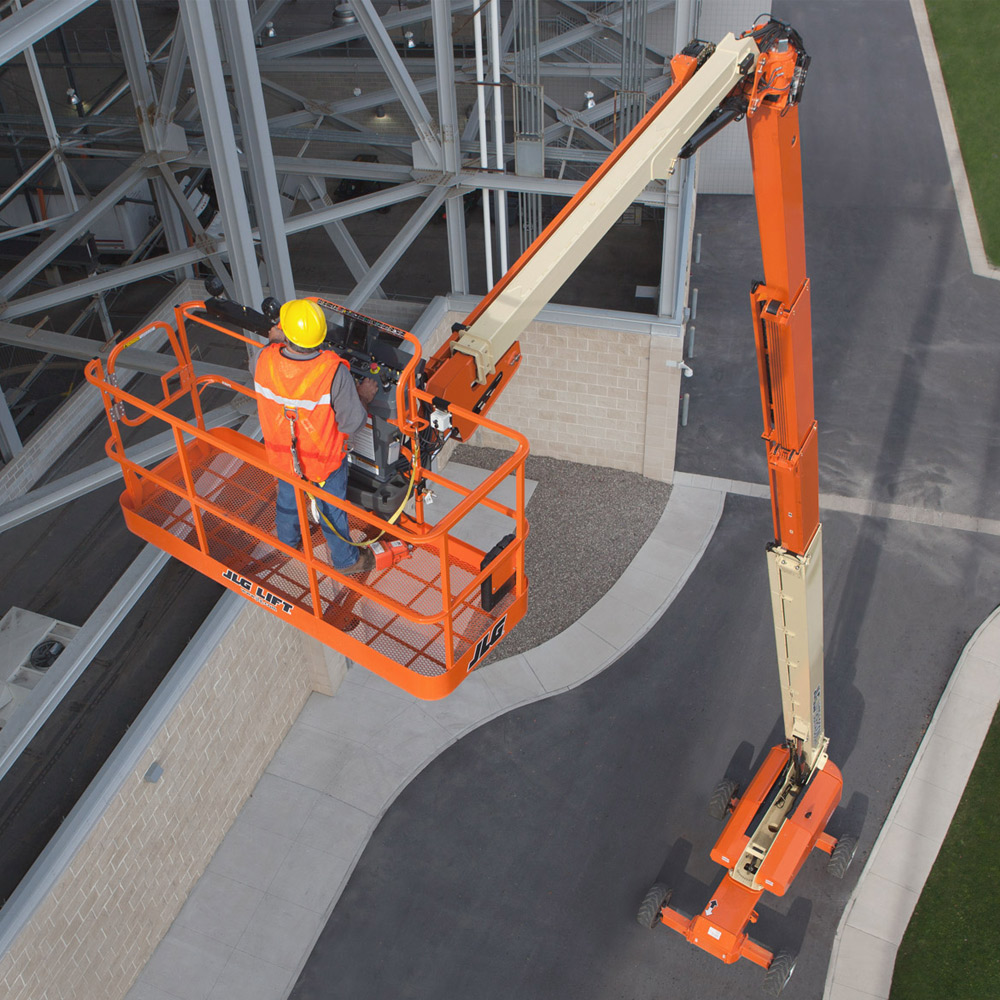 Doradztwo i serwis
Nasza firma zajmuje się także serwisem wszystkich typów podnośników – uczymy i naprawiamy. Jeśli natomiast potrzebujesz pomocy przy zakupie – również zapraszamy do kontaktu. Doradzimy Ci sprzęt, jaki będzie najlepszy do Twoich potrzeb.
Nasi doświadczeni serwisanci i konserwatorzy zajmą się Twoją maszyną, niezależnie od jej producenta.
Questions and Answers
Czy poza szkoleniami zajmujecie się serwisem?

Nasza firma oferuje też serwis wszystkich typów podnośników, na jakie można zdobyć uprawnienia operatora. Szkolimy także z zakresu obsługi m.in. żurawi, suwnic, wózków widłowych czy ładowarek teleskopowych.
Na ile czasu są wydawane uprawnienia operatorskie?

Uprawnienia dla operatora są wydawane na 5 lub 10 lat w zależności od rodzaju maszyny, na którą został zrobiony kurs.
Kto może wziąć udział w szkoleniu?

W kursie może wziąć udział każdy, kto ma ukończone 18 lat, co najmniej podstawowe wykształcenie i odznacza się dobrym stanem zdrowia, udokumentowanym.
More information: