UDT authorisations for platforms and hoists
Mobile lifting equipment, in other words mobile platforms free-running mobile machines - these are devices that are used to lift workers on construction sites during work at height.
Lifters differ in the type of drive, and we divide them into those having:
Electric drive - designed for indoor work, they have a powerful electric battery and are usually small in size;
diesel - designed for off-road work. They usually have 4-wheel drive, which allows them to also move over uneven surfaces.
Advantages of lifts:
We highlight a few key advantages of lifts that make them so often used for construction or maintenance work:
platform allowing up to 7 people to be transported at the same time,
are manoeuvrable and compact, their size allowing them to work even in hard-to-reach places,
have a wide range of applications and can be used for renovation work both indoors and outdoors.
How do you get your licence?
Authorisation is granted by the UDT upon successful completion of an examination. Training can be given for any type of lift. The course and exam consist of theory and practice, and the work permit itself is summoned for 5 or 10 years - depending on the type of equipment - valid from the date of issue.
What does the course look like?
Lift training is conducted on-site and is divided into a practical part, preceded by a theoretical part. It can be held for both individual clients and company employees.
Pricing of the course is an individual matter and depends on the client's requirements, so all details are agreed before the course begins.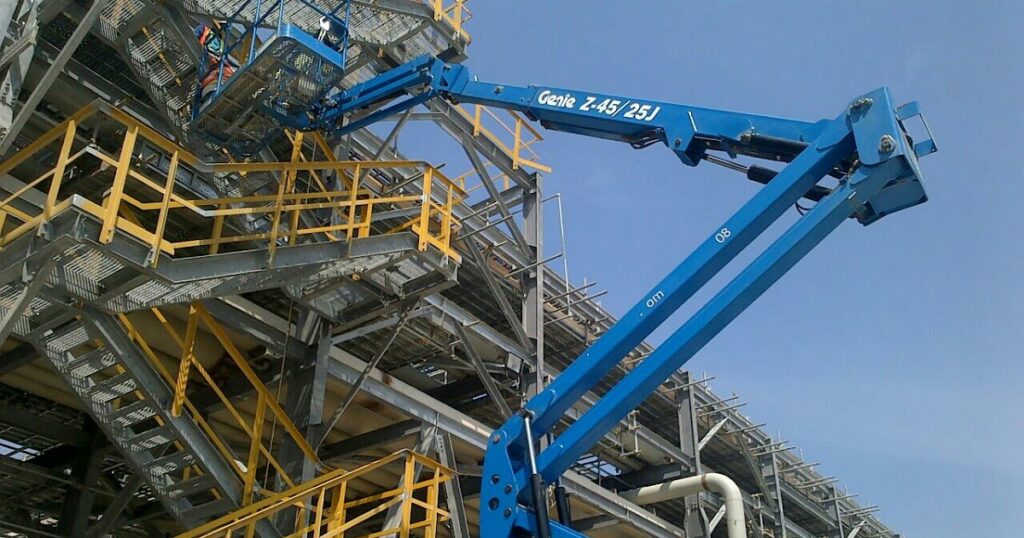 Topics covered in the training:
all about technical supervision,
general knowledge of cranes,
you will learn about the construction of platforms and how to operate them,
health and safety rules,
putting knowledge into practice.
Training courses are designed for anyone working as an aerial work platform operator, installers, construction and advertising staff .
At the end of the course, you are certified to operate the type of machine of your choice.
The rating for mobile platforms is divided into categories:
stationary;
mastheads;
hanging;
passable;
on railway vehicles.
The requirements to be met by the participant are:
minimum 18 years of age,
at least a basic education,
medical certificate of fitness to practise.
Entitlements for conservationists
Once you have acquired a licence to operate hoists and have experience in doing so, you can also do maintenance training for these machines. Under the guidance of a qualified maintenance specialist, you will learn how to assess the condition of the machines and how to take care of them so that they are fit and safe for work.
In the theoretical classes you will learn about:
construction of lifts and their operation,
technical supervision regulations,
maintenance duties,
what the faults might be and how to get rid of them,
health and safety rules,
use of technical documentation,
how to keep equipment in good working order.
The training concludes with an exam taken before the UDT board. You don't have to worry about enrolment - we do this on behalf of our trainees. The next step is just to turn up for the exam on time. The conservator qualification is valid for 5 years from the date of issue.
With a qualification, you can work for construction, transport and refurbishment companies, as well as mobile platform rental companies - wherever a specialist is needed to assess the condition and correct it.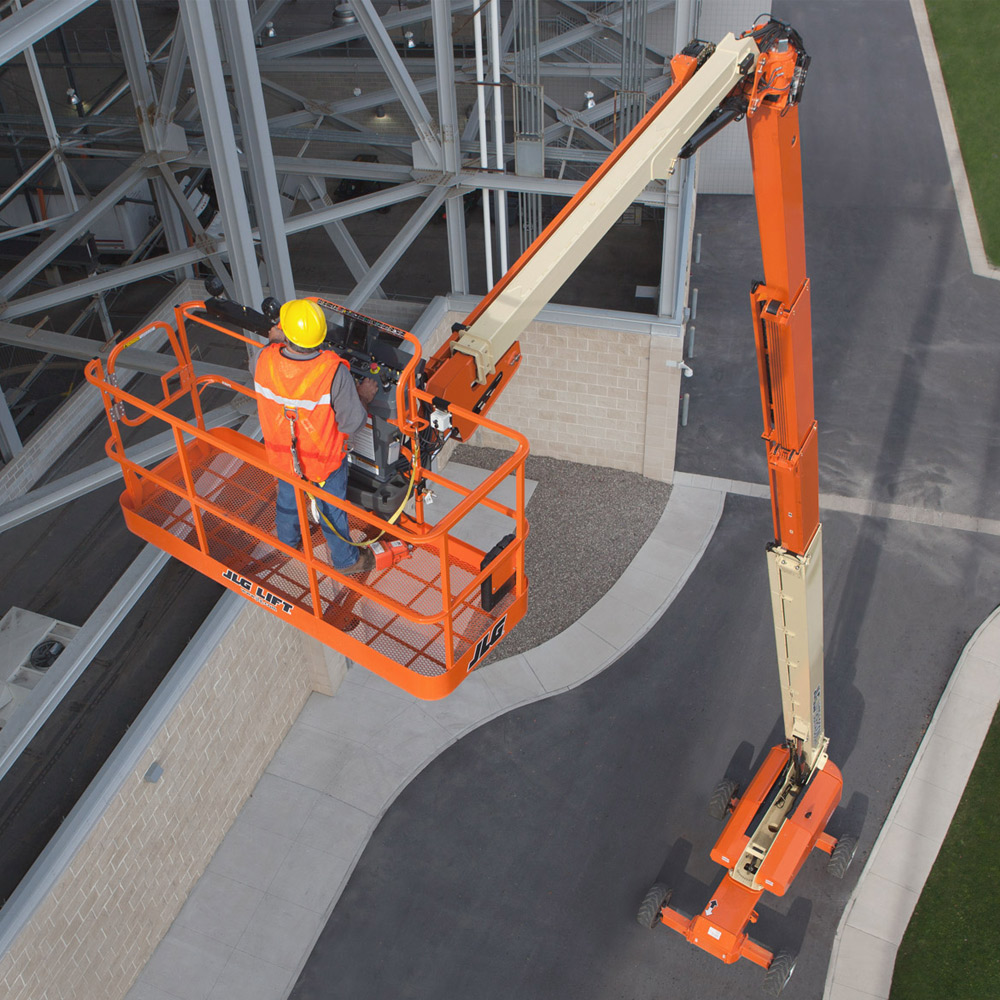 Advice and service
Our company also services all types of lifts - we teach and repair. And if you need help with your purchase - you are also welcome to contact us. We will advise you on the best equipment for your needs.
Our experienced service and maintenance technicians will look after your machine, regardless of its manufacturer.
Questions and Answers
Do you provide service in addition to training?

Our company also offers servicing of all types of lifting equipment for which an operator's licence can be obtained. We also provide training in the operation of cranes, overhead cranes, forklift trucks and telescopic handlers, among others.
How long are operator certificates issued for?

Operator licences are issued for five or 10 years, depending on the type of machine for which the course was taken.
Who can take part in the training?

The course is open to anyone aged 18 or over, with at least a basic education and in good, documented health.
More information: