UDT, TDT and WDT training of handling equipment operators
ERGON training centres have been successfully training trainees for years in the field of Material Handling Equipment. With us, you will gain the relevant authorisations to operate equipment regulated by UDT, TDT and WDT. Future operators will receive the information they need from us in an accessible and easy-to-assimilate manner. Our specialised staff will provide you with the necessary knowledge and skills to pass the required exams and obtain certificates. You can count on us to assist you during the examination process. Thousands of satisfied operators are direct proof of our high pass rate.
Course of training
At our centre, we have developed specific courses for future operators of handling machinery. Training is divided into a theoretical part and a practical part. In order to meet our customers' expectations, we offer the completion of the lecture part on site as well as online. The practical part takes place at the main training centre, in Warsaw. We have a wide range of machinery at our disposal - all at the disposal of future trainees. You can benefit from the knowledge of our trainers - you will be provided with all the necessary information to successfully pass the UDT, TDT or WDT tests.
The theoretical part includes:
to know and understand health and safety rules when working with the equipment or on the job,
familiarise yourself with the principles of safe machine operation,
familiarise yourself with the construction of the chosen machine,
technical documentation process.
The practical part consists of:
comprehensive learning to use the device,
operating the steering system - learning how to move the machine,
carrying out prescribed exercises on the manoeuvring area.
UDT, TDT and WDT examination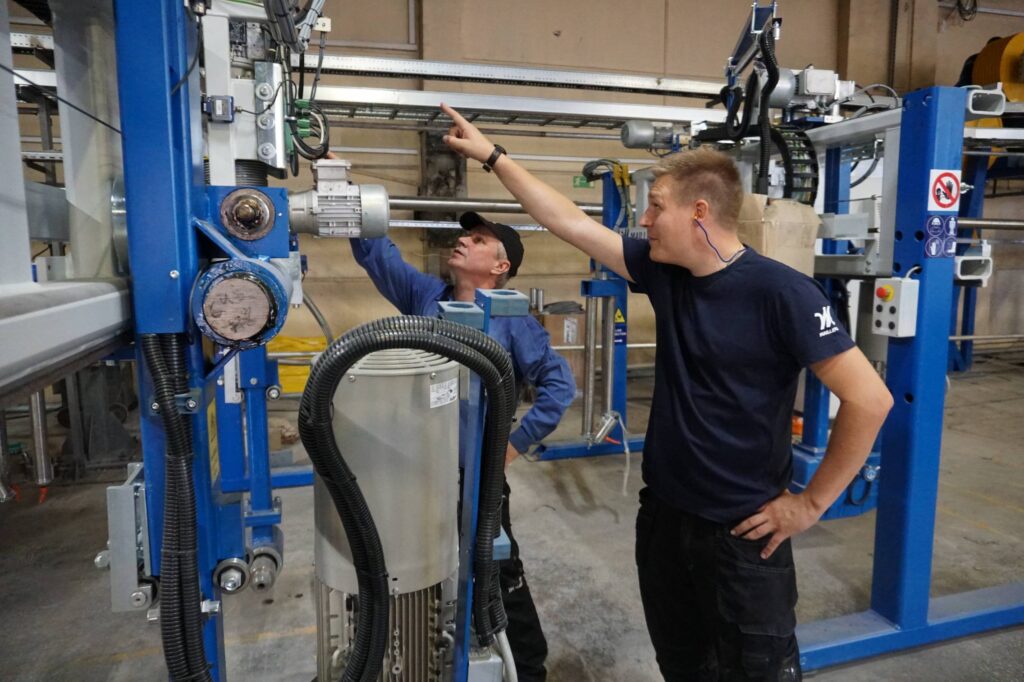 According to the permit signed by representatives of the Office of Technical Inspection, Transport Technical Inspection and Military Technical Inspection, these bodies mutually respect the certificates they issue. This means that operators with UDT certificates will also be able to use machines with TDT, WDT specifications and vice versa.
The operator certification exam consists of two parts for each institution. A theoretical part and a practical part. The theoretical test consists of closed, single-choice questions. It tests knowledge of the construction of the machine and its correct use. The practical part, on the other hand, includes an examination of how to move and operate the equipment on the manoeuvring area. You will have to carry out a number of tasks set by the examiners in order to test your manual skills, knowledge of health and safety at work and vehicle handling skills. The successful outcome of the examination process is demonstrated by passing both parts of the examination. This guarantees that you will be certified as a machine operator by UDT, TDT and WDT, together with a qualification certificate.
Conditions for students
The trainee must meet several requirements in order to join the training course:
must be of legal age,
you must have a current medical examination from an occupational physician,
have a primary school education,
if you plan to drive the machines on public roads, you must also hold a category B driving licence.

Authorising authorities
A positive test result entitles the holder to practice as an operator. Professional authorisations are issued by institutions: Office of Technical Inspection, Transport Technical Inspection or Military Technical Inspection. Qualification certificates are recognised in Poland and the European Union. The certificate is valid for a period of 3 - 5 years. It must be renewed 3 months before expiry.
Equipment subject to authorisation by the OTI, TDT and DTI
Close transportation devices requiring UDT, TDT and WDT authorisations:
building, passenger and goods lifts,
mobile platforms, pendant and mast climbers,
cranes,
stationary and mobile cranes,
lift trucks (forklifts),
jacks,
stacker cranes.

Salaries of UTB machine operators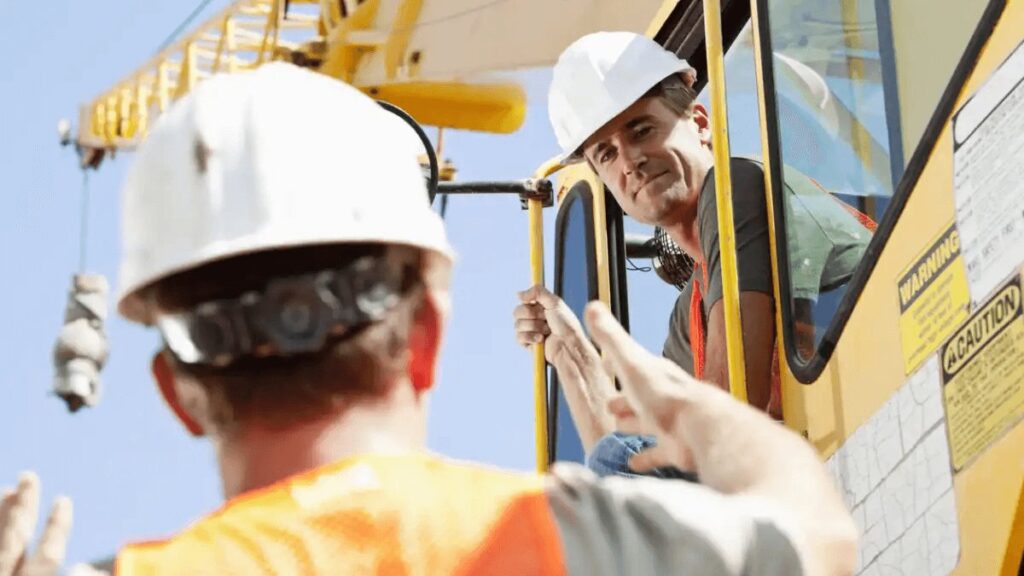 Wages for operators of handling equipment depend on the machinery, experience and qualifications of the operator. For example, for 2022, the rates of a mobile crane operator range from PLN 5-6 thousand gross per month, while the earnings of a crane operator are in the range of PLN 4-5 thousand gross per month. Operators of handling equipment abroad can count on wages three times higher.
Well-known manufacturers of handling equipment
Popular manufacturers of Material Handling Equipment in Poland are:
DALMEC,
Mechanica,
FlexLink,
GTM,
INTEGATOR,
FUUTONLAB,
FESTO,
SCHMALZ,
PIBM.
Where can you find us?
We conduct our training services mainly at our training centre in Warsaw. The theoretical part can take place either at the branch or online. The practical part, on the other hand, must take place at our premises. We have full machine facilities for your use. We offer group and individual training.
Iother courses in ERGON
At ERGON, we can also offer many other courses. Among others:
courses for mobile platforms,
courses for telehandlers,
courses for HDS cranes,
courses for forklift trucks,
air courses,
forklift truck courses,
health and safety courses,
fire safety courses,
pre-medical first aid courses,
ADR courses,
car diagnostic course,
hook signaller course,
crane operator course and TDT filling machine operator course.
Questions and Answers
Where is the training provided?

We conduct our courses in Warsaw. The practical part must be conducted at our centre and the theoretical part can be completed online.
Who issues the UTB operating certificate?

UTB certificates are issued by representatives of institutions: Office of Technical Inspection, Transport Technical Inspection or Military Technical Inspection.
More information: