Rail crane qualifications - become an operator or maintainer
Żuraw szynowy, inaczej zwany również wieżowy lub portowy, to dźwignica wykorzystywana w portach do załadunku oraz wyładunku towarów.
Zarówno ten typ żurawi, jak i każdy inny podlega pod dozór techniczny, co oznacza, że aby móc być operatorem czy konserwatorem, trzeba zdać egzamin przed komisją UDT celem zdobycia uprawnień. Zanim jednak do niego podejdziesz niezbędne jest wzięcie udziału w szkoleniu, gdzie zdobędziesz teoretyczną wiedzę, a następnie wykorzystasz ją podczas praktycznych ćwiczeń z maszyną, poznając jej obsługę.
Nasz ośrodek oferuje kursy tak dla przyszłych operatorów, jak i konserwatorów (jedna osoba może zrobić oba kursy i starać się o uprawnienia dla obu stanowisk).
Zapraszamy klientów indywidualnych, grupy, oraz firmy. Na życzenie klienta kurs może odbywać się we wskazanym miejscu.
Podczas wykładów teoretycznych dowiesz się:
czym jest dozór techniczny i dlaczego jest tak ważny,
poznasz właściwości, funkcję i budowę żurawi szynowych,
zapoznasz się z dokumentacją techniczną żurawi,
poznasz prawa i obowiązki w pracy operatora i/lub konserwatora,
występowanie sytuacji niebezpiecznych – jak sobie z nimi radzić i jak im zapobiegać,
eksploatacja, jak właściwie używać/kontrolować urządzenia,
bezpieczna obsługa żurawi szynowych,
health and safety regulations,
ocena stanu technicznego,
proper maintenance,
naprawa awarii i zapobieganie im.
Następnie każdy uczestnik odbędzie kurs praktyczny, gdzie całą zdobytą wiedzę będzie wykorzystywał podczas pracy z żurawiami i uczył się bezpiecznej obsługi. Konserwatorzy natomiast nauczą się utrzymania maszyn w dobrym stanie i bezpiecznych do użytkowania przez operatora.
Całość kończy się egzaminem zdawanym przed komisją UDT, na docelowej maszynie. Pozytywny wynik jest równoznaczny z otrzymaniem uprawnień, pozwalających na pracę z żurawiami szynowymi. Uprawnienia takie ważne są 5 lat od daty zdania egzaminu z możliwością ich przedłużenia. Warunkiem ku temu, jest minimum 3 letnia praca w tym czasie i złożenie wniosku, nie później niż 3 miesiące przed datą ich wygaśnięcia.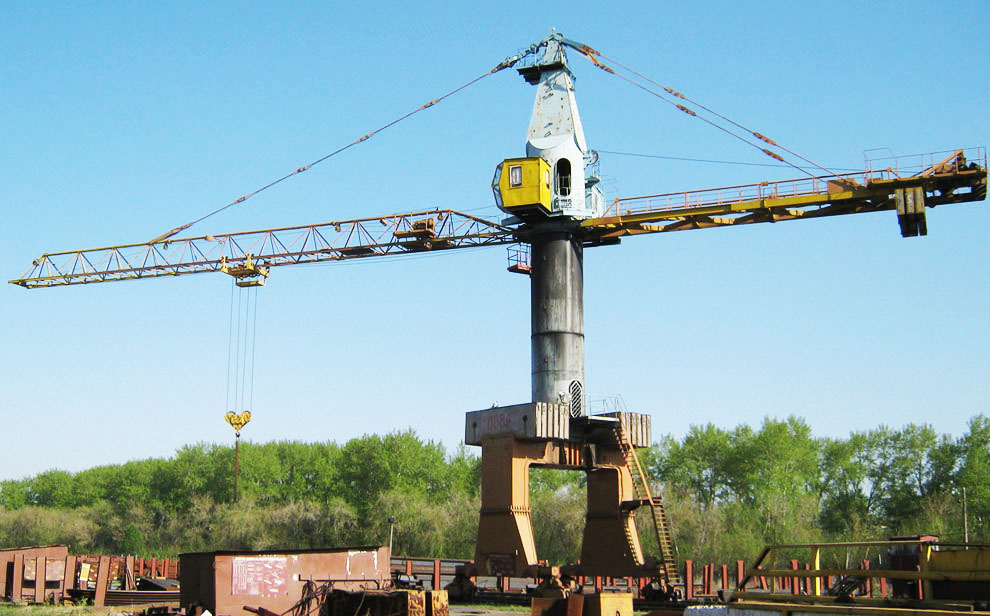 Aby wziąć udział w szkoleniu, należy spełnić następujące wymogi:
be of legal age,
mieć minimum podstawowe wykształcenie,
brak zdrowotnych przeciwwskazań (udokumentowany),
odpowiedni stan psychiczny (udokumentowany),
znajomość języka polskiego umożliwiająca swobodną komunikację i podejście do egzaminu. W przypadku jej braku, konieczna obecność tłumacza przysięgłego.
Możliwości zawodowe
Nasz ośrodek zatrudnia osoby z wieloletnim doświadczeniem zarówno w byciu operatorami i konserwatorami, jak i w przekazywaniu wiedzy. Znamy najnowsze informacje i przepisy związane z pracą żurawiami. Ucząc się u nas masz pewność, że zdobyta wiedza przyda Ci się w przyszłej pracy. Co więcej, mając uprawnienia UDT możesz pracować nie tylko w Polsce, ale i całej Unii Europejskiej, co zdecydowanie pomaga w zdobyciu dobrze płatnej pracy, gdyż operatorzy urządzeń dźwigowych to bardzo potrzebny zawód na rynku pracy. Ponadto, możesz też założyć własną firmę. Jedno szkolenie daje Ci wiele możliwości.
A w razie dalszych pytań zapraszamy do kontaktu.
Questions and Answers
Czy każdy może wziąć udział w szkoleniu?

Szkolenia są zarówno dla klientów indywidualnych, jak i firm. Uczestnicy kursu muszą spełnić tylko kilka wymagań: mieć 18 lat, podstawowe wykształcenie, dobre zdrowie fizyczne i psychiczne oraz znać język polski lub mieć tłumacza przysięgłego.
Czy operator może być jednocześnie konserwatorem?

Operator może pracować również jako konserwator, pod warunkiem, że odbędzie szkolenie i zda egzamin na oba stanowiska.
Czy uprawnienia są ważne za granicą?

Tak, uprawnienia są ważne w Polsce oraz całej Unii Europejskiej.
More information: