Service and repair of scissor lifts 
ERGON service offering
ERGON offers a service for scissor lifts. We specialise in carrying out thorough diagnostics, entrusted to us, of the equipment. Our team of qualified specialists, who have been dealing with this subject for many years, will take care of this. Every service is carried out to a high standard.
What we offer:
fast turnaround time,
qualified specialists,
internal exchange of spare parts,
assistance during the required UDT inspection,
quality assurance.
Directory of services within the service offering:
lift transport,
diagnostics - overview,
warranty repair,
post-warranty repair,
periodic servicing,
maintenance of equipment,
expert advice.
Mobile service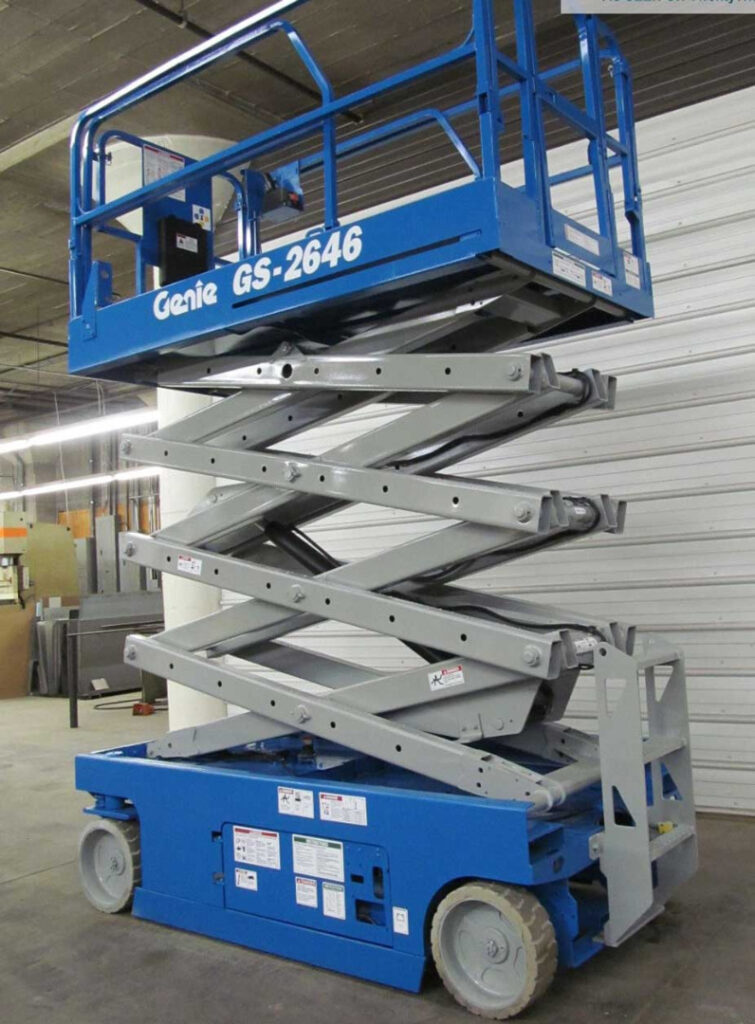 ERGON provides fast and responsive journeys that significantly reduce waiting times and therefore repair or maintenance times. Comprehensively equipped specialised vehicles ensure safe and stable passage of the machine to our service. We also carry out servicing at the customer's premises.
Sale of parts
The in-house spare parts exchange at the site offers the sale of used parts for scissor lifts at attractive prices. We offer parts from well-known brands such as:
MELL,
EUROKRAFT,
LEMA,
Rothlehner,
Iveco,
Mercedes,
MAN,
DMC,
JGL,
Time Export A/S,
Versalift,
Omme Lift A/S,
TIGIEFFE s.r.l,
Airo,
Böcker.
If you have any doubts about buying contact us, knowledgeable service technicians will help you with your purchase.
UDT registration
In order to use scissor lifts legally, it is necessary to obtain registration from the Office of Technical Inspection. ERGON provides full document preparation and assistance with the registration of lifting equipment. You do not need to worry about the formalities, our competent consultants will take care of this for you. Feel free to contact the main office.
Customer service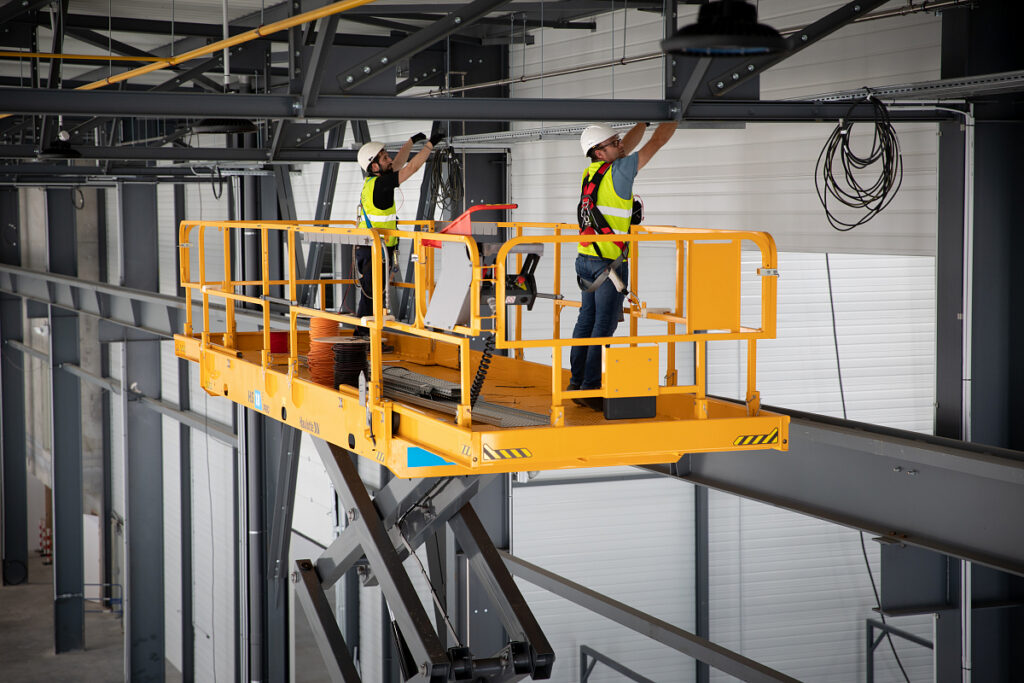 We have staff and service technicians who regularly expand their skills at annual workshops and training courses on lifting machinery. The first contact staff will answer all your questions, including: transport, repairs, paperwork and pricing.
About us
The company ERGON, based in Warsaw - during its ten years of presence on the market, has to offer you a comprehensive service and repair of scissor lifts. We offer a range of services which guarantee that the mobile lifts are kept in perfect condition. Our priority is the safety of use.
Trained staff will provide you with both expert advice and the highest level of customer service. All in accordance with the requirements of the Office of Technical Inspection.
Questions and Answers
Where is the company's headquarters located?

The company's head office is located in Warsaw.
Do you offer your own transport of the machine to the company's premises?

Yes, we work with an external transport company equipped with specialised vehicles. They will ensure that the lift is transported efficiently and safely to the nearest service centre.
Do you have a parts exchange?

Yes, we have an internal exchange of new parts from reliable suppliers. In addition, we offer the purchase and sale of used replacement parts.
Do you prepare machines for inspection by the OTI?

Yes. More specifically, we prepare all the documentation in connection with the UDT inspection and provide full assistance during the process.
More information: