Training for mobile and transportable cranes - licence issued by the Office of Technical Inspection (UDT)
Mobile cranes, or handling cranes, also known as self-propelled cranes, are machines where a crane is mounted between the operator's cab and the truck section of the vehicle.
These machines are extremely useful for all handling tasks at construction sites, airports, seaports, renovation work, transport work or logistics, i.e. wherever large loads cannot be moved by human power.
These machines can be divided into several types
In addition to portable and mobile, there are also cranes:
automotive,
tracked,
roadway and off-road,
off-road and wheeled.
In addition, it is worth knowing that in the case of cranes we can also come across three different types of drive, and these are:
combustion-mechanical,
diesel-hydraulic,
diesel-electric.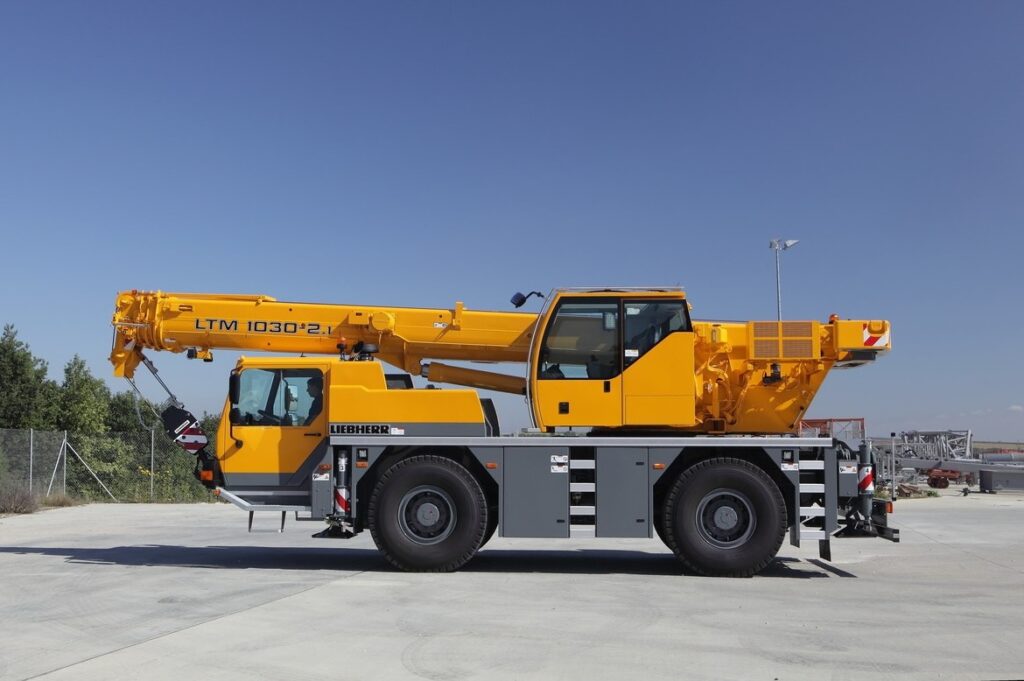 The capacity of the crane, on the other hand, depends on: the length of the overhang and the jib and its angle, the type of rigging and the ways in which the crane is supported.
However, to be able to work with these machines, you need to be qualified and have the appropriate authorisations, which are issued by the Office of Technical Inspection.
Therefore, it makes sense to take a crane operator training course, which offers great opportunities to work in vast industries. In our training courses, you will learn a lot of useful information regarding these machines, and these will include:
the parameters of the crane, for example, the limits of the lifting capacity or overhang and other information which it is essential to know in order to use the machine properly,
functions and operation of the systems,
all issues relating to hydraulic drive, both construction and operation,
machine control - ways of steering, stable maintenance and how to act in the event of hazardous circumstances,
safety rules, including health and safety at work and stability,
learning to read graphic symbols for operation,
qualifications to be an operator.
The aforementioned list includes topics from the theoretical part. Of course, once the theory has been assimilated, each participant will learn to apply it in practice and will practise actual work with cranes on the manoeuvring area.
Our training
You can do the course at our centre or at a location of your choice - our trainer travels to the client on request.
The whole course concludes with an exam passed before a UDT commission. A positive result in both parts guarantees the acquisition of qualifications and a certificate confirming the ability to work as an operator of mobile and transportable cranes.
However, in order to enter training at all, certain conditions must be met, and these are:
completion of 18 years of age,
at least primary education,
no health contraindications (documented) to work in the position,
Category C driving licence.
A certified operator can later work with all types of mobile cranes, regardless of: brand, lifting capacity or outreach. Together with any additional attachments that may be fitted to the vehicle.
What do you get when you pass the exam?
UDT pass - a certificate authorising work with mobile cranes,
a certificate and completion of the course with a description of the theoretical programme,
a certificate of having passed the psychotest required for the post.
The entitlement is obtained for a period of 5 years, but can be renewed if necessary. The condition for this is that you have been actively practising this profession for a minimum of 3 years during the period of validity of the licence. In the application for renewal, the formula must be included:
"I declare that I have performed activities within the scope specified in the qualification certificate indicated in this application for at least three years, within the last 5 years of the validity of this certificate. I am aware of the criminal liability for making a false statement under Article 233 § 6 of the Act of 6 June 1997. - Penal Code."
An important note is that the application can only be submitted by the person to whom the entitlement applies and can only be submitted to the UDT unit. "New" work permits are valid for another five years. Also importantly, renewed entitlements are not valid until a full 5 years have elapsed since the original document was issued.
Refresher training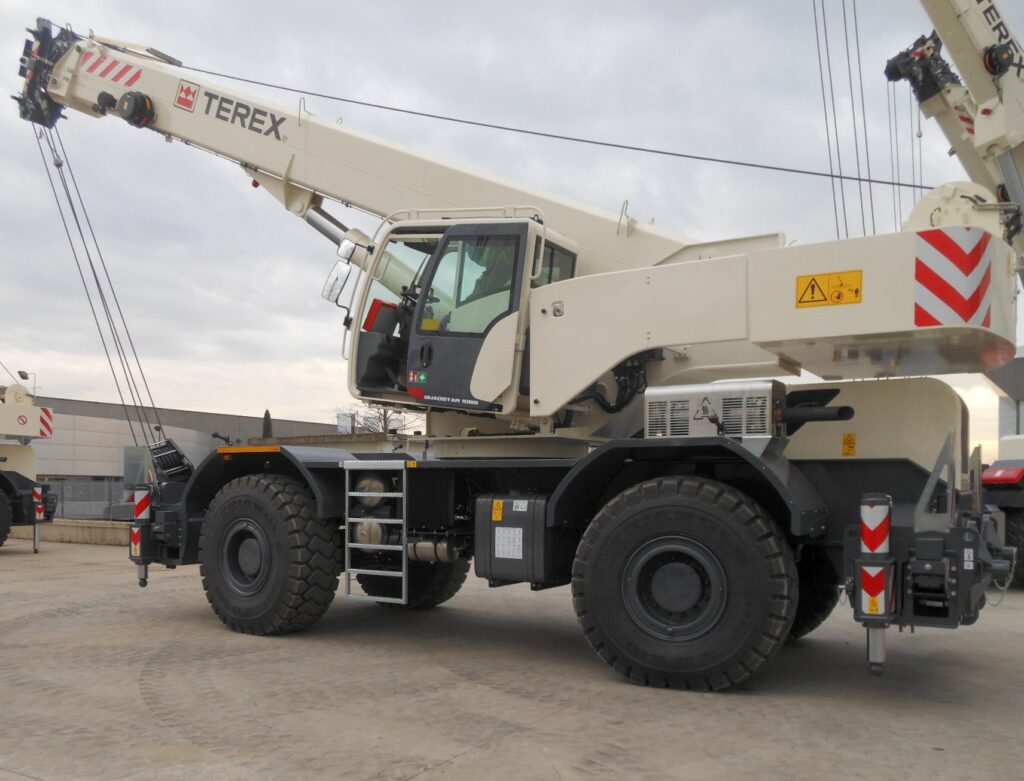 Refresher courses for operators already in possession of UDT qualifications they save time, money and, most importantly, increase workplace safety.
They can address a variety of issues, depending on the client's needs. Their programme is agreed individually with the plant manager or foreman and takes place at the workplace.
However, the most common issues raised were:
centre of gravity,
safety when working with the machine,
pedestrian safety and visibility - as it is not uncommon for a pedestrian to miss an approaching crane, for a variety of reasons, and an accident can occur.
Refresher training aims to eliminate hazardous factors and accidents at work.
Do you have questions or have decided to join the training? Feel free to contact us by phone or email to arrange details.
Questions and Answers
What are the requirements for a crane operator?

Anyone wishing to take part in the training must be of legal age, have a minimum of primary education, no health contraindications and hold a category C driving licence.
Will I receive a certificate after passing the exam?

Anyone who successfully passes the exam receives an UDT card, which is also a licence, and a certificate of training, including psychotests.
What will I learn during the training?

During the course, we will provide you with comprehensive theoretical knowledge, which includes the functions and construction of cranes, everything about hydraulic drive or health and safety rules. In addition, you will also have a practical course, where you will learn how to control the equipment on the manoeuvring area.
More information: