Training for stationary crane operators and maintainers
Stationary cranes, or workshop cranes, are cranes, i.e. equipment used to move heavy loads in a confined area. The boom that rotates and lifts the loads, or arm, can be attached to a pole or wall. It usually performs a 360-degree rotation, sometimes less. Another characteristic is the type of lifting link, which in stationary cranes can be rope or chain.
Technical inspection
Like many other and similar machines, stationary cranes are also subject to technical supervision. To become an operator or maintainer, therefore, you need to obtain a licence. Those who work with cranes are exempt from the requirement for specialist qualifications:
with manual drive,
with single-phase electric drive - lifting capacity up to 1000 kg,
with a load capacity of up to 250 kg, without any equipment used to transport people.
Authorisations are issued by the following authorities: UDT - Office of Technical Inspection, TDT - Transport Technical Inspection and WDT - Military Technical Inspection. Which of these bodies should issue the authorisations depends on the area in which the machine for which they are needed is located.
The important thing is that the qualifications issued are mutually recognised by the aforementioned bodies. In order to obtain them, however, it is necessary to undergo the training offered by our centre.
Our training
The framework programme of the course, which is divided into theory and practice, includes: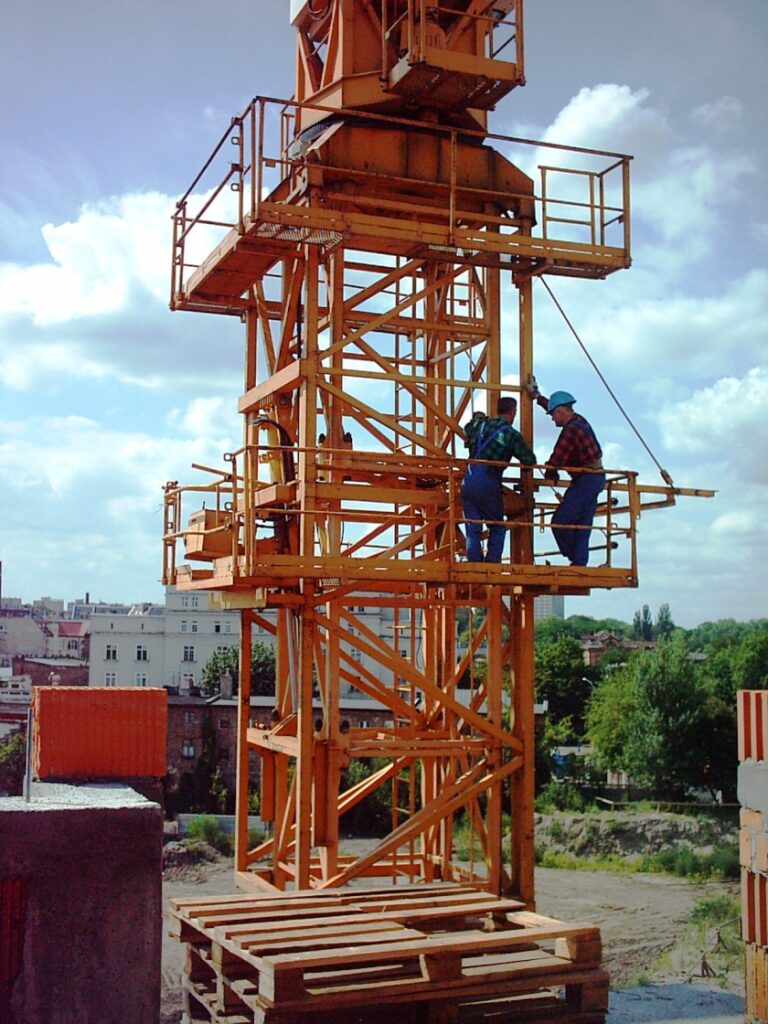 discussion of the eligibility requirements for candidates,
All about cranes: construction, functions, division,
learning about the machines that are subject to technical supervision,
construction and operation of mechanisms,
service learning - in theory and practice,
work in special conditions,
safety devices,
crane equipment,
control instruments,
HEALTH AND SAFETY,
dealing with failures, damage and accidents,
breakdown and use of grabs, hooks and other attachment mechanisms,
use of lubricants and maintenance oils, prevention of breakdowns and accidents, ways to maintain and keep the machine in good working order and therefore safe - lectures for future maintenance technicians, optional for operators.
Exam
Then, on completion of the training, the participant takes an examination before an UDT board, the successful outcome of which means that the licence is maintained for a period of 5 years from the date of passing the examination. After this time, it is possible to apply to the UDT for an extension, having first fulfilled the condition of having worked for a minimum of three years during the 5-year validity period of the licence.
However, in order to approach the course, a few requirements must be met:
be at least 18 years old,
have at least a basic education,
be in possession of a medical certificate stating that there are no medical contraindications to the post.
Depending on the customer's preferences and needs, training can take place at the customer's premises or at our centre. The examination, on the other hand, takes place at the customer's premises, on the target machine. We help you with all the formalities required for enrolment. Do you have any questions or are unsure about something? Feel free to contact us.
Questions and Answers
What are stationary cranes?

Stationary cranes, or workshop cranes, are lifting machines used to move heavy loads over a certain limited area. It is often found in production workshops as workstation equipment.
Do you need a licence for all cranes?

There are certain types of cranes that do not require a licence. These include hand-powered, single-phase electric (lifting capacity up to 1,000kg), and those with a lifting capacity of up to 250kg, provided they are not cranes for transporting people.
How long are the entitlements valid?

Permits for stationary cranes are valid for five years from the date of passing the exam. It is also possible to renew them.
More information: